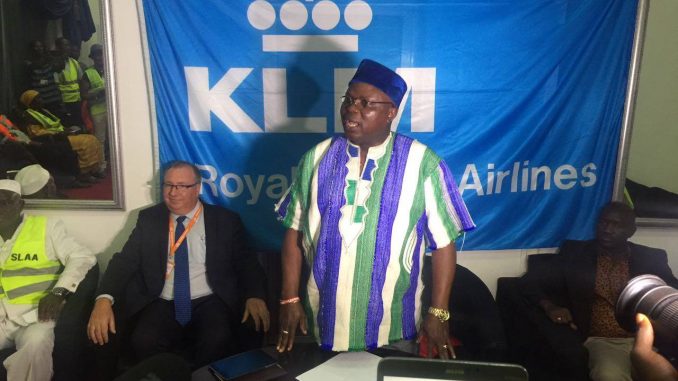 APC still in action, continuing The Agenda for Prosperity
"KLM ROYAL DUTCH AIRLINES ( THE FLYING DUTCHMAN ) RETURNS TO SIERRA LEONE AFTER 20 YEARS WITH 3 WEEKLY FLIGHTS ( WEDNESDAY'S , FRIDAY'S SUNDAY'S ) TO AMSTERDAM AND BEYOND".
KLM LANDS IN SIERRA LEONE ONCE AGAIN
In a bid to compliment President Koroma's Agenda for Prosperity, Hon. Logus Koroma, Transport & Aviation Minister continues to go lengths & breaths to alleviate air passengers sufferings to and from Sierra Leone .
Against this background nothing has freaked out fliers and anxious holiday makers than the injustices that has triggered quite so many popular misconceptions ignited by the sonkoh sonkoh opposition .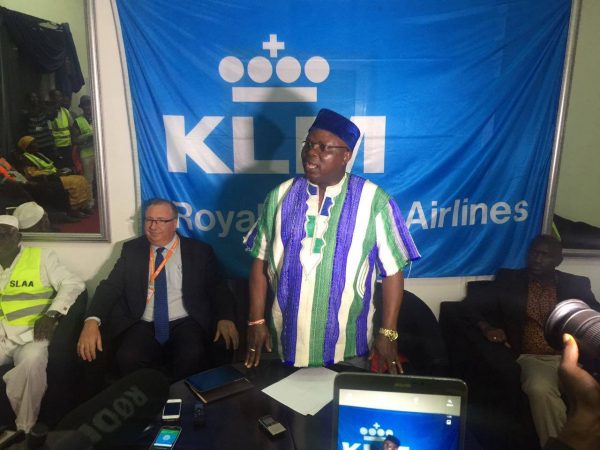 However, price injustices , unnecesary long haul flight delays & cancellations are facts that tend to be selected carefully to support opposing views, making a firm case to cement the marks made by Honourable Logus Koroma as Sierra Leones best Transport & Aviation Minister & one of President Ernest Bai Koroma's best performing ministers .
Why?
The return of KLM is just a beautiful dream come true ; expect more airlines to come soon.
Its the global voice of APC;
Mohamed 91 Sesay