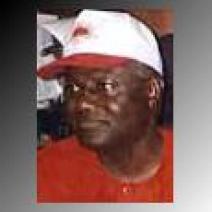 ERNEST KOROMA  APC LEADER
Saturday January 7, 2006
With the 2007 General Elections still a long way ahead, strange things continue to happen in the Sierra Leone political scene. The  opposition All People's Congress  ( APC )   has assumed the moral high ground in the War Crimes case involving former Commander of CDF , Chief Hinga Norman.
With the ruling Sierra Leone People's Party ( SLPP )  allegedly taking no interest in the Norman plight , the irony of the APC battle to save Norman is not lost on the Spokesman of the CDF , Rev. Alfred Samforay.
READ SAMFORAY'S ASSESSMENT  BELOW
Even as the ruling Sierra Leone People' Party (SLPP) and its erratic leadership take a hands-off role in the matter of Prosecutor versus Sam Hinga Norman, the opposition All Peoples Congress led by Ernest Bai Koroma and Victor Foh have taken the case against the former SLPP senior minister as a cause celebre.
In the nearly three years that Chief Norman has been arrested and incarcerated by the so-called special court for Sierra Leone negotiated for by the SLPP government, only once or twice has any leader of the SLPP visited the chief and that was in an attempt to dissuade Norman from pursuing a law suit against the party for alleged violations of the party constitution and relevant sections of the All Political Parties Act and most importantly the national constitution.  The case of Samuel Hinga Norman versus the SLPP, Jah, Saffa and Carew is scheduled for hearing before the Sierra Leone Supreme Court next month.
Meanwhile, in the past several weeks, the opposition APC and its leaders have held several meetings with Chief Norman at the New England Detention Center where Norman along with two other leaders of the government-sponsored Civil Defence Forces (CDF) are being held on eight counts each of War Crimes, Crimes Against Humanity and other serious violations of ordinary humanitarian laws.  It is to be recalled that the CDF along with other international and regional forces were responsible for twice returning the SLPP to power after being removed by rebels on May 25, 1997 and on this very day on January 6, 1999.
While the SLPP considers the so-called special court as independent of government and the party, the APC leaders consider the case against Chief Norman a national problem beyond partisan politics.  As such, Party Leader Ernest Koroma and Secretary General, Victor Foh, have taken upon themselves to take the Norman issue to the public and the international community.  The party blamed for largely for being responsible for the deterioration of the conditions of living in the country culminating in the civil war, now appears to have taken the moral high grounds.
Largely as a result of intervention of Bai Koroma and Victor Foh, a statement that was to be released this week by Chief Norman on a wide range of issues including his trial and the case against the SLPP has been postponed for early next week.
Alfred SamForay,
Hinga Norman-CDF Defence Fund.