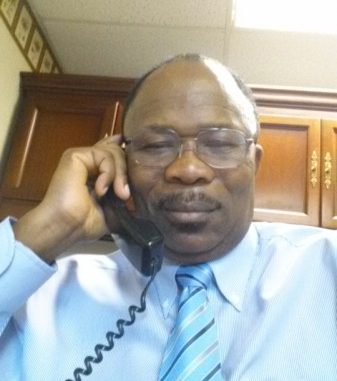 IT IS NEVER GOING TO BE EASY. BUT APC-USA IS WILLING TO KEEP GOING FORWARD IN OUR LONG JOURNEY TO MAKE THE NECESSARY CHANGES WE ALL BELIEVE ARE  NECESSARY AT THIS POINT. IT WAS WISE FOR OUR PRESIDENT AND LEADER- DR. ERNEST BAI KOROMA, TO MAKE EFFORT TO BRING ALL OF US TOGETHER AGAIN SO THAT WE CAN BEGIN TO FOCUS OUR ENERGIES AND EFFORTS ON OUR THREE MAIN GOALS:
1.     MAKE SURE WE INCREASE MEMBERSHIP IN ALL CHAPTERS
2.    RAISE FUNDS AGGRESSIVELY
3.   AND HELP CAMPAIGN FOR APC VICTORY IN 2018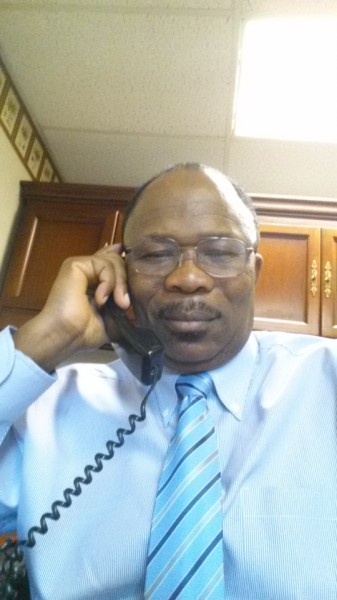 APC -USA CHAIR IBRAHIM KAMARA
TO ACHIEVE THESE GOALS,  THE NEW APC-USA NEEDS ALL OF YOUR SUPPORTS AND IN TURN WILL DO THE BEST WE CAN TO PROPERLY MANAGE YOUR AFFAIRS AND  KEEP YOU INFORMED OF EVERYTHING WE STRIVE TO MAKE HAPPEN. THIS IS QUITE THE REASON, EVEN IN JUST TWENTY-FOUR DAYS IN OFFICE, I ASK THE PUBLIC RELATIONS OFFICE TO PRODUCE THIS END OF YEAR STATEMENT OF WHAT WE HAVE BEEN DOING SO FAR.
I ASK ALL OF US TO JOIN THE NEW APC INTERIM ADMINISTRATION I HAPPEN TO HEAD AND HELP BRING BACK PEACE AND PROGRSS TO OUR BRANCH.
APC-USA END OF YEAR                                                                                                SUMMARY REPORT                                                                                                     
DECEMBER 31, 2013
The new establishment
APC-USA is barely twenty-four days old today. Since its establishment on December 7, 2013, APC-USA has been working to develop a management approach and a plan of action that is geared to uniting the party in   America and bringing progress back to the branch.
The new APC-USA and its executive is the outcome of a concession brokered by President Ernest Bai Koroma's delegation from Freetown who were sent to America to help settle the differences between the Branch and Chapter leaders that have long affected the party's progress in America.  The infighting between the factions was so obvious that the APC party branch became absolutely dysfunctional and ungovernable.  To the credit of the delegation from Freetown, headed by the party deputy leader Hon. Minkailu Mansaray, The affected parties eventually agreed to an interim administration. The Interim administration is mostly made up of seemingly non polarized members who were able to win the approval of the former leaders of APCNA, the chapter presidents and the five aspiring candidates for the United States of America APC Chairmanship.
The interim executive began setting themselves up to begin the task of administering the branch and putting together action and  transition plans in place as soon as  the Washington  APC International Conference ended.  Even with the festive distractions, the new leader and his assistants were already constructing a workable system of operation they think would prove more efficient and effective to use.
The delegation from Freetown
President Koroma's peace emissaries arrived in Washington via London on December 2, 2013. Notable among those delegates  were the deputy leader of the APC party-Honorable Minkailu Mansaray, the APC Secretary-General,  Alhaji Yansanneh, Honorable, Logus Koroma-the National and International Elections Coordinator,  Alie Pat-sowe, Chairman of the  APC  Western District and Honorable Shekitto- Deputy Minister of the Interior.  Ambassador Bockarie Stevens and the APC Washington community hosted the delegation for all of their stay in the United States of America.
Branch and States Collaboration
APC-USA is working in consultations with specifically chapter presidents as well as interested and capable party members in order to forge progressive alliances that can work together to develop a socio-political and economic framework that is potentially viable and can be a basis for the functioning of future administrations.
APC-USA first executive meeting
APC-USA executive members convened their first meeting on December 13, 2013, one week after the Freetown peace team, through a unanimous Washington Communique, delegated power to the new APC branch and put it in charge of the affairs of the APC party in the United States of America.
Identifying appropriate working committees
On Friday December 20, the chairman, with the help of his assistants was able to identify six committees that include the following:
Member Drive Committee
Finance Committee
Public Relations committee
Fundraising Committee
Social Affairs Committee
By – Law Committee
These committees are to be filled with capable and committed and individuals from both the branch and state chapters, after APC-USA would have approved the mandate. The Chairman intends to have all six committees divided equally between his two vice chairs who would then supervise their jurisdictions separately while the chairman monitors activities and discusses progress reports.
The Chapter Leaders Meeting
APC-USA branch recently supported a meeting organized by chapter presidents in solidarity with the interim administration.  That meeting was to be held on December 21, 2013. The Chairman was later briefed by the meeting host, Mr. Mathew Kamara, president of Houston chapter.
Consulting with Freetown
The new administration had also been in constant consultations with APC Headquarters on important issues ranging from the printing of member registration cards in America to the writing of the new Bye-Laws. Headquarters has already indicated it would produce the branch Bye-Laws this time so that all of it rules would be in conformity with the party's national constitution. Headquarters would then send the proposed Bye-Laws to APC-USA for them to be reviewed and ratified.
Communication Gap between Branch and Chapters
The Public Relations office has recently concluded that there is a major communication gap amongst branch executives, chapter presidents and more so general members. The public relations office intends to work with the APC-USA secretariat to help collect and store basic information data like names, phone numbers and addresses of members. (No privacy intrusion)
All members of the APC party in America would henceforth be encouraged to make use of social media so they would be informed about developments both in the branch as well as Freetown Headquarters.
The P.R.O. committee would discuss with chapter presidents ways to help with the dissemination of branch Information to all chapters. Most APC-USA executives believe there are a whole lot of misinformation and misunderstandings happening because representatives attending branch meetings need to do more to make sure their members know what the branch is doing. "… Where information lacks, there is bound to be suspicions."
APC-USA is making a difference
APC-USA is relatively working in a faster pace to make a difference, considering that most of its executives have been busy during the end of year celebrations.  Soon, every executive member as well as other APC members would have to engage themselves in many activities through committees and individual participations, so that many hands would make for light work.
Identification of problems
APC-USA reminds every member that the communiqué agreed by all the leaders including the aspirants of the branch's chairmanship, chapter presidents lead to the creation of the Interim Body.  APC-USA is only getting ready to start identifying problems that need to be resolved with the combine efforts of all members. The Interim administration welcomes all suggestions that can help bring sanity and progress in an impressive way. That is why APC-USA is planning well before execution starts. For if one fail to plan or not plan properly, he may be planning to fail.
The historic brief landing on the moon by Apollo 11 took the United States of America years to plan.
The APC party Secretary General – Alhaji Yansanneh did state that headquarters need to see credible indications that everybody including chapter presidents and aspirants are willing to help bring back sanity and progress to the branch. The Secretary General even ties any decision to approve a transition plan to the progress all parties make collectively. He did ask that a progress report system be put in place and such system should be based on the conducts, participations, and contributions of individual members.
Encouraging stakeholders, including all aspirants, to work for progress
APC-USA Chairman has started to encourage his executives, chapter presidents, and all other stakeholders to pay more attention to what they could bring to the table and help the Interim administration achieve its objectives of undertaking aggressive membership drive, persistent fundraising activities, and promoting the party and campaign for 2018 elections victory.
If all APC members will work in one accord with the Interim, there is reason for everyone to be hoping for a better day,
SUBMITTED BY THE PUBLIC RELATIONS
TASKFORCE OF APC-USA
WASHINGTON DC-USA