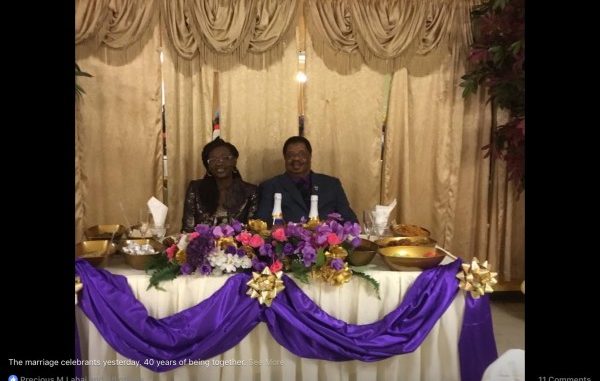 By MAGNUS COLE –
The Pastors of the Covenant Child World Ministries of New Jersey, Revs. Wilfred Leeroy Kabs-Kanu and Tigidankay Kabs Kanu were on Sunday described by a man of God from Philadelphia as "The role models of society ".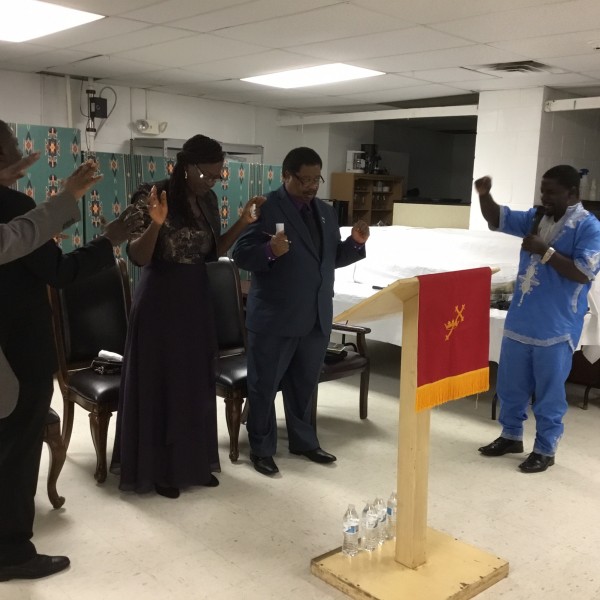 PASTORS PRAYING FOR REVS. KABS AND TIGI KANU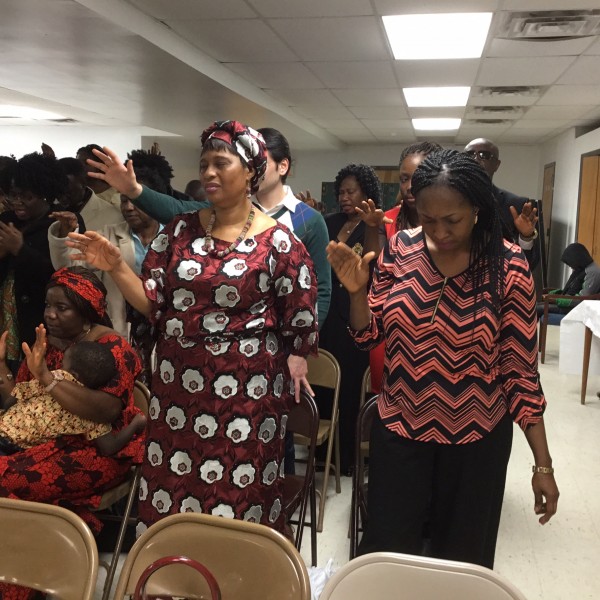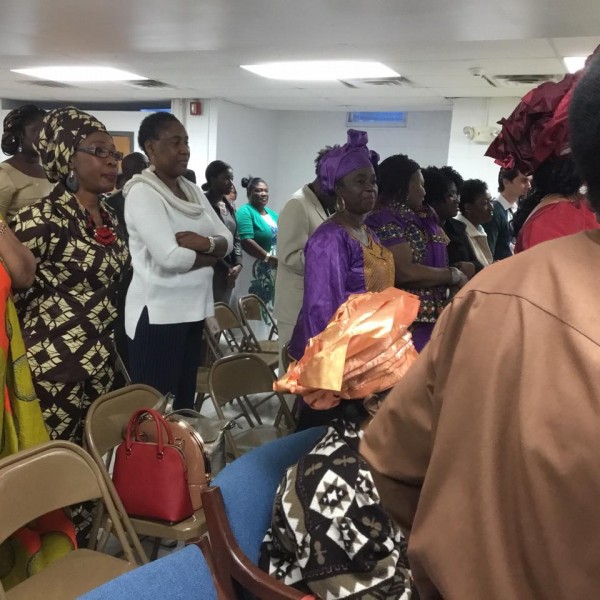 THE CHURCH SERVICE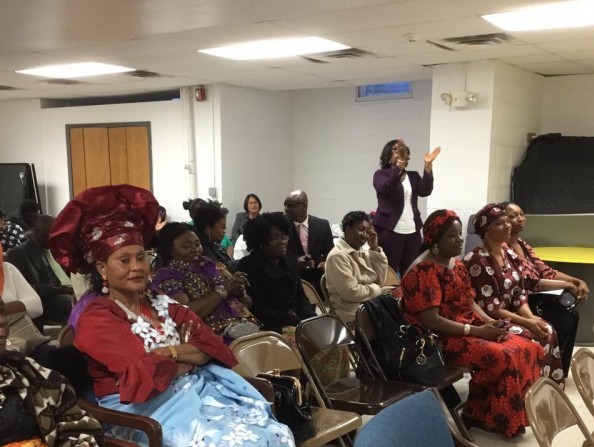 CHURCH MEMBERS DURING THE SERVICE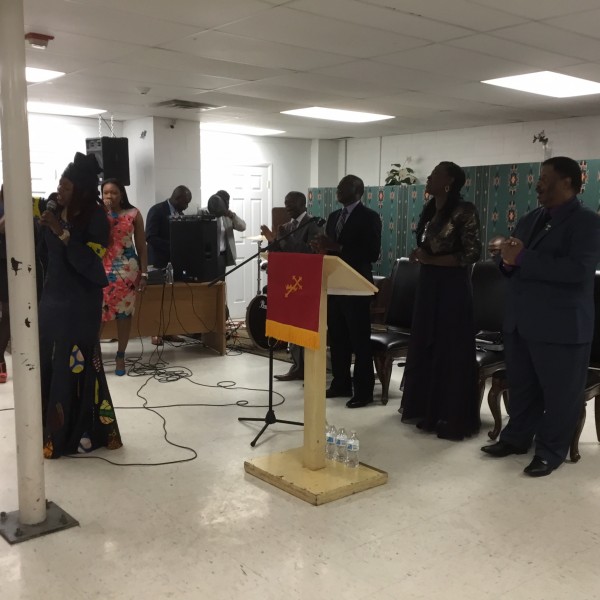 THE PRAISE AND WORSHIP TEAM IN ACTION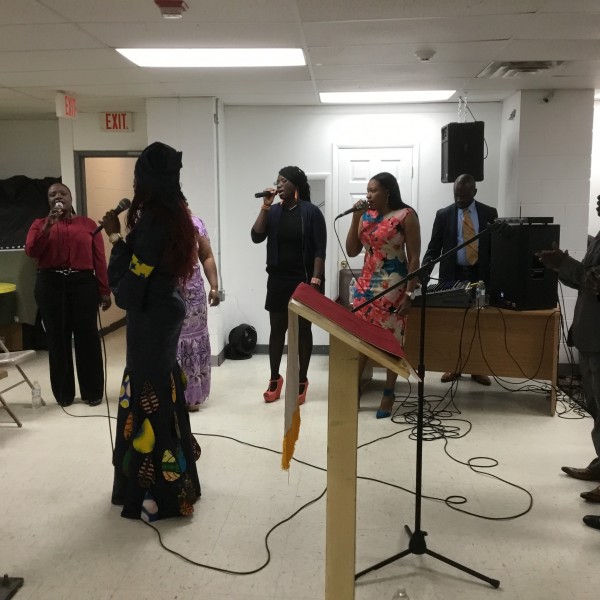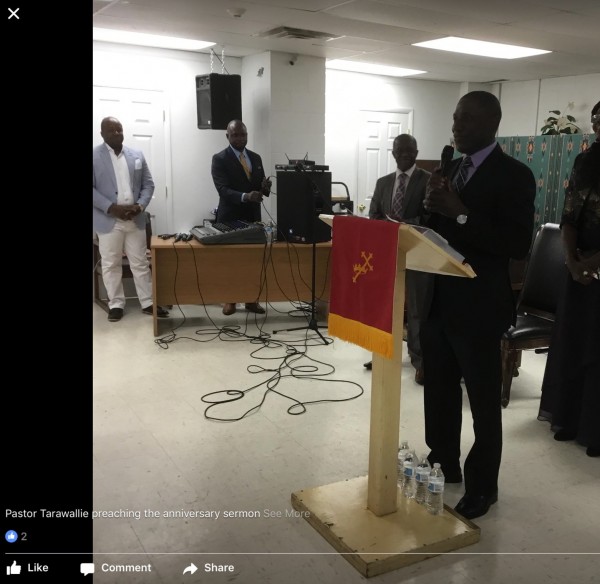 PASTOR TARAWALLIE PREACHING THE ANNIVERSARY SERMON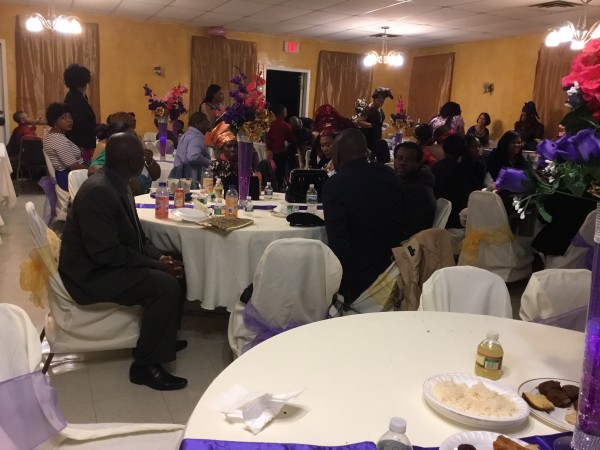 GUESTS ENJOYING THE BANQUET
Pastor Mohamed Tarawallie  of the Alleluia Worship Centre , Philadelphia, Pennsylvania State , made the commendation while preaching the sermon at the church segment of  the 40th Anniversary ceremony of the union of Pastors Kabs and Tigi , held at the New Creation Church in Somerset, New Jersey last Sunday. The service was followed by an anniversary banquet at the Caribbean Palace Hall in Franklin Township, New Jersey.
The preacher said that a man's true character is demonstrated by how he manages his marriage. It is a mark of good and strong character, he said, for a man and a woman to be together for 40 unbroken years and for this the credit goes to both Pastors Kabs and Tigi. The preacher warned his congregation that marriages does not entail until sweetness and enjoyment but challenges . If two people are able to live harmoniously together for 40 years, it shows the strength of their character, Pastor Tarawallie said.
Also speaking at the service was Pastor Jeremiah Conteh of the Light of Christ Ministry of New Jersey, who described Pastors Kabs and Tigi as models to emulate in the society. He said that only those who have not lived in this society would fail to testify to this fact. He congratulated both pastors for what he described as a great achievement.
The pastors in attendance asked the congregation to stretch out their hands and help them pray for Pastors Kabs and Tigi.
The celebration banquet at the Caribbean Palace Hall was grand and colorful. The community came out in full to stage the celebration ceremony for the Kanus.
PHOTOS OF THE BANQUET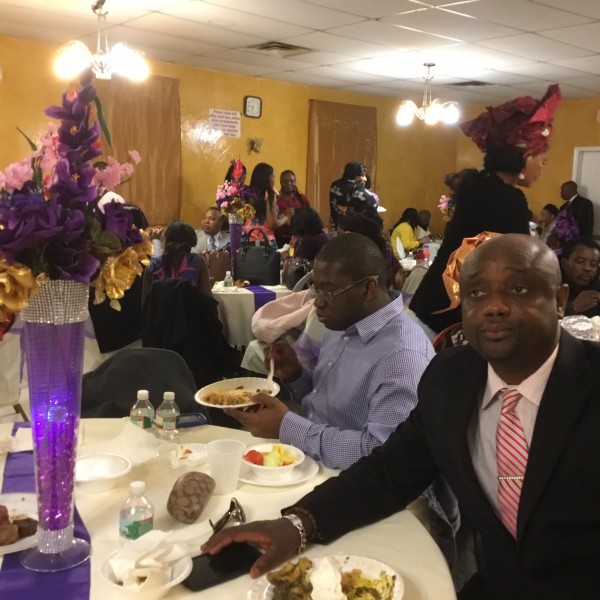 FROM LEFT : COMMUNITY ELDERS FODAY MANSARAY, PAVI JALLOH AND BEN JALLOH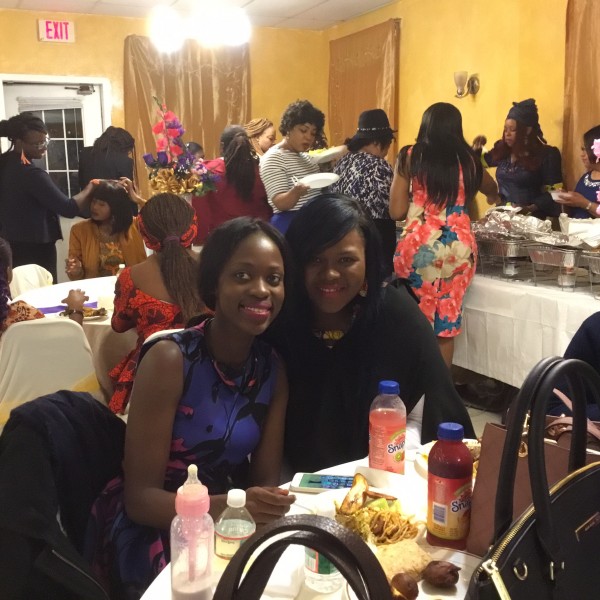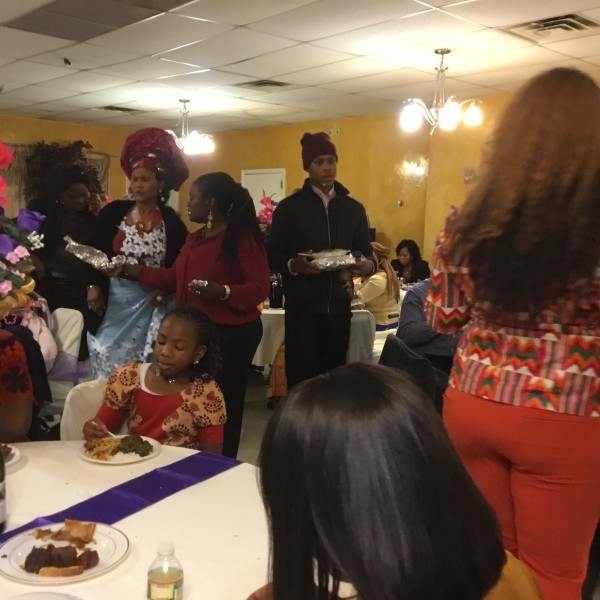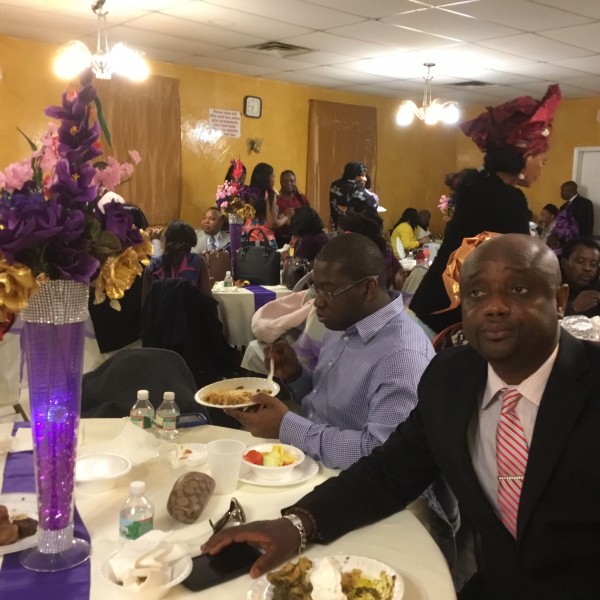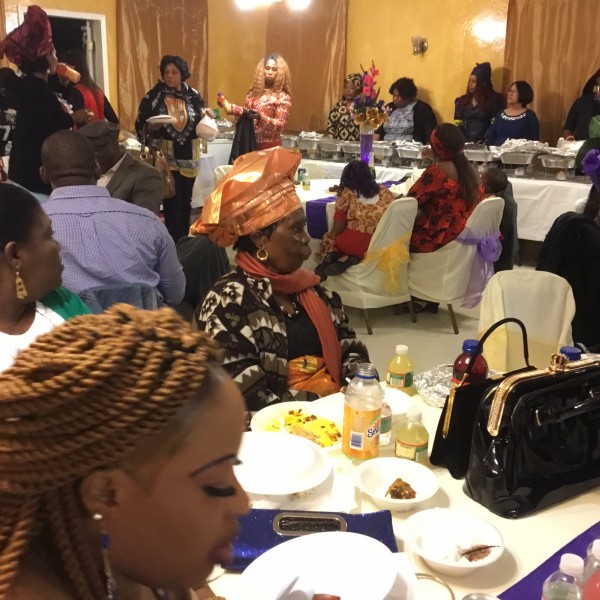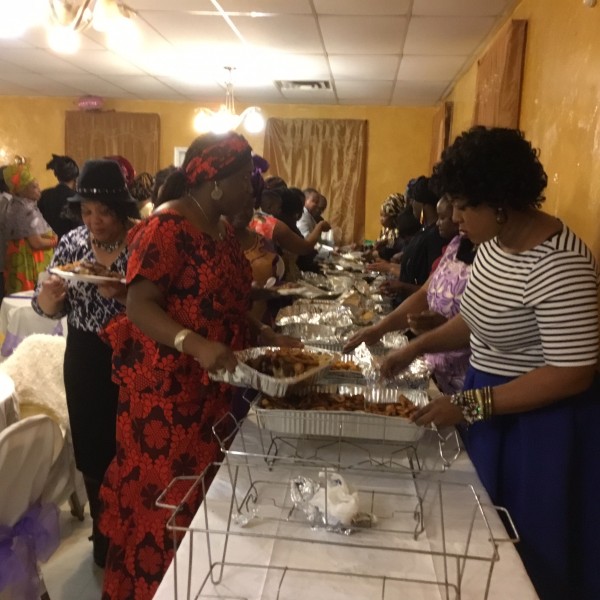 THERE WAS A LOT OF FOOD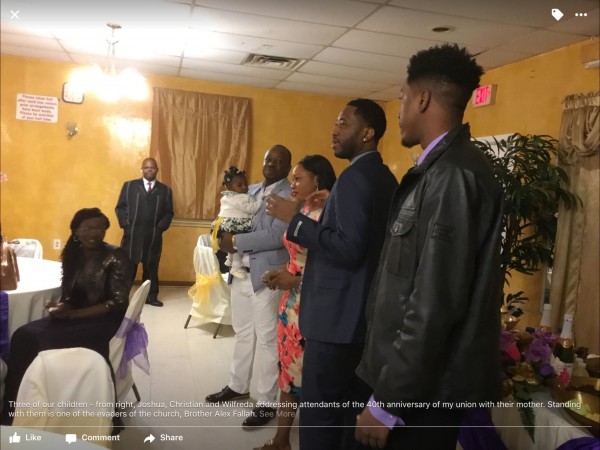 THE COUPLE'S CHILDREN PRESENT –FROM RIGHT, JOSHUA, CHRISTIAN AND WILFREDA ADDRESSED THE ANNIVERSARY. NEXT TO THEM IS BROTHER ALEX FALLAH REPRESENTING JUNIOR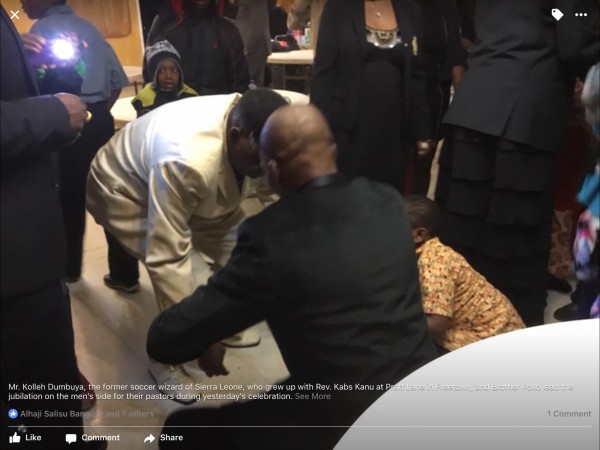 FORMER SOCCER WIZARD KOLLEH DUMBUYA, WHO GREW UP WITH REV. KABS IS SEEN DANCING HERE WITH MR. DONALD CLINE-THOMAS (IN BLACK )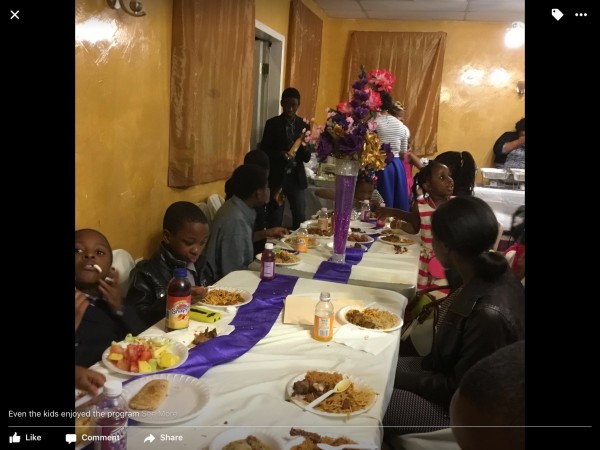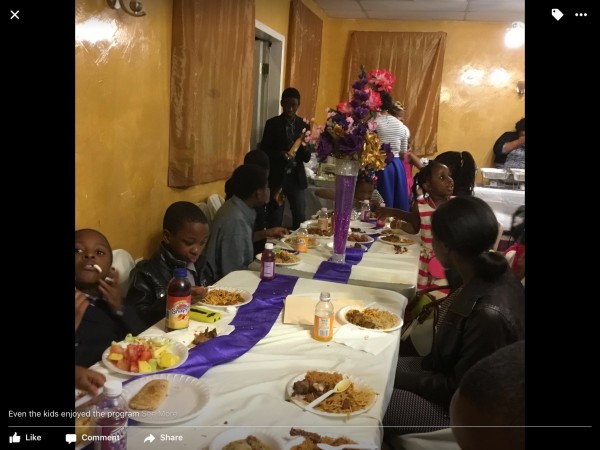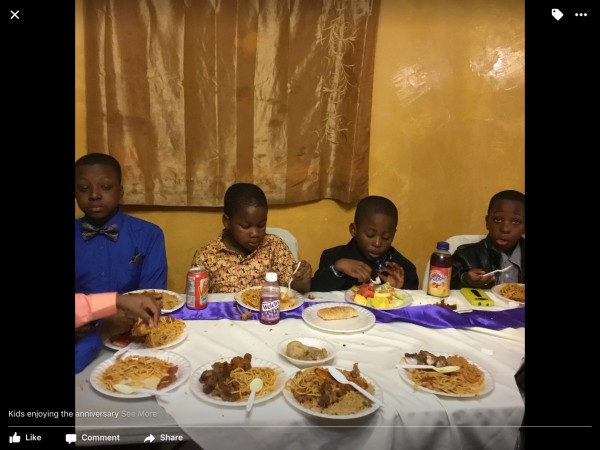 EVEN THE KIDS ENJOYED THE ANNIVERSARY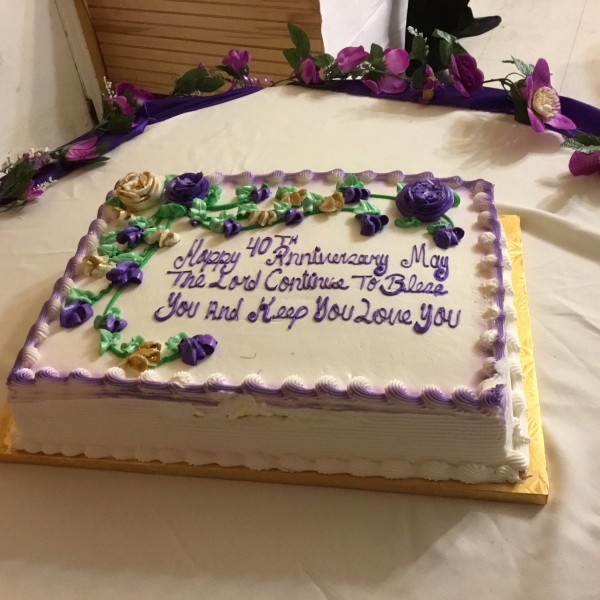 THE 40TH ANNIVERSARY CAKE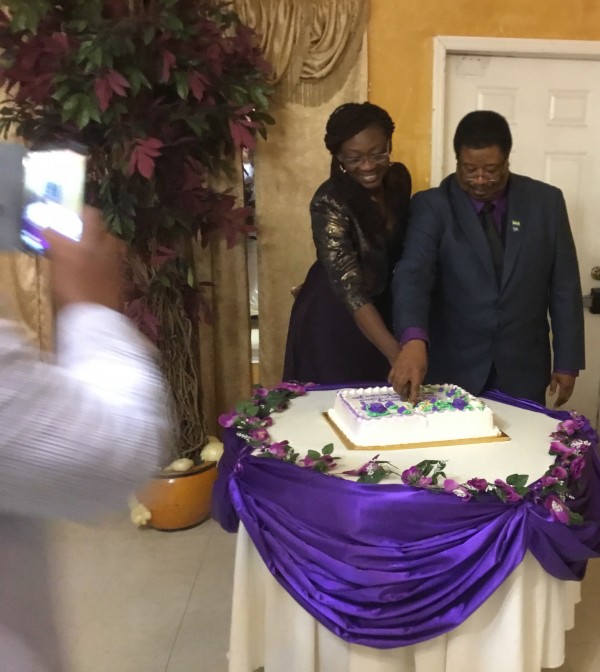 PASTORS KABS AND TIGI CUTTING THE ANNIVERSARY CAKE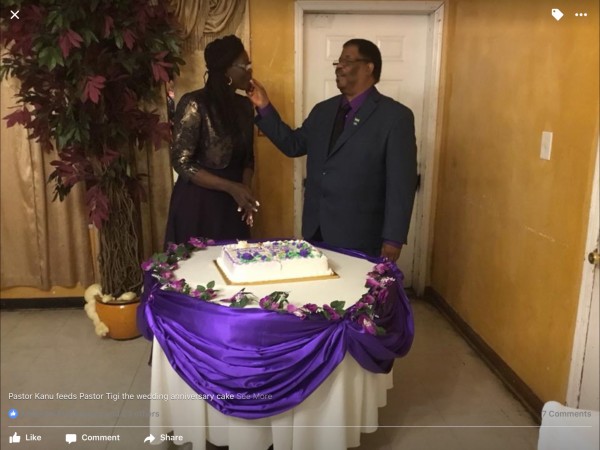 PASTOR KANU FEEDS PASTOR TIGI KANU THE ANNIVERSARY CAKE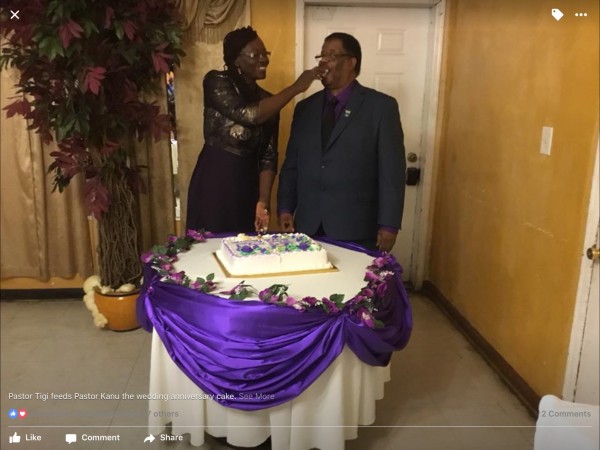 PASTOR TIGI KANU FEEDS PASTOR KABS KANU
________________________________________
NEW JERSEY COMMUNITY GIVES KABS AND TIGI  MERITORIOUS CITATION FOR 40 YEARS OF MARRIAGE
The Community of New Jersey last Sunday awarded the two pastors  a meritorious citation for 40years of union . The citation was given to us during the celebration marking the 40th anniversary of our union.
The Chairman of the West African Community, Mr. Foday Mansaray and community leaders Madam Agnes Banya, Mrs.Patricia Mansaray, Professor Ben Jalloh and Mr. Pavi Jalloh gave the award on behalf of the New Jersey community.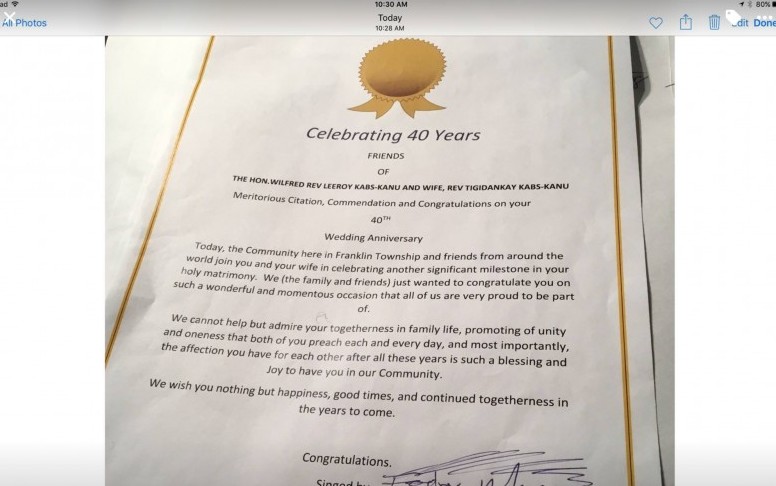 In a THANK YOU  note he sent to Facebook, the Rev. Kabs-Kanu wrote the following :
____________________________________________
Pastor Tigidankay Kabs-Kanu and I wish to thank the New Jersey community for the support provided to make the 40th anniversary of our union a huge success on Sunday.
There was everything to make an event to be described as thrilling and successful. There was fun; there was food of all varieties, even delicious cassava leaves, U.S. Virgin Island – style. We even had Haitian and Honduran foods. As for the Sierra Leonean foods, no words to describe .
Refreshments were abundant and the music and dances were sensational. Over and above all, there was tasteful company. Sorry there was no time to invite everybody. You will not be left out during the 50th Anniversary.
The sermon and praise and worship at the service were also excellent.
The Community even awarded us a meritorious citation for our success in remaining together for 40 years.
We want to thank you all.
May God continue to keep this community well and United. We will never forget. "
PASTOR W.L. KABS-KANU
__________________________________
40TH ANNIVERSARY MARRIAGE ANNIVERSARY  COINCIDED WITH THE BIRTHDAYS OF THE COUPLE AND THUS IT WAS TRIPLE CELEBRATIONS FROM SUNDAY THROUGH TUESDAY
The birthdays of Revs. Wilfred Leeroy Kabs-Kanu and Tigidankay Kabs-Kanu coincided with the 40th anniversary celebrations. Pastor Kabs' birthday was March 7 and his wife's birthday was March 8.
Hundreds of people sent them birthday greetings.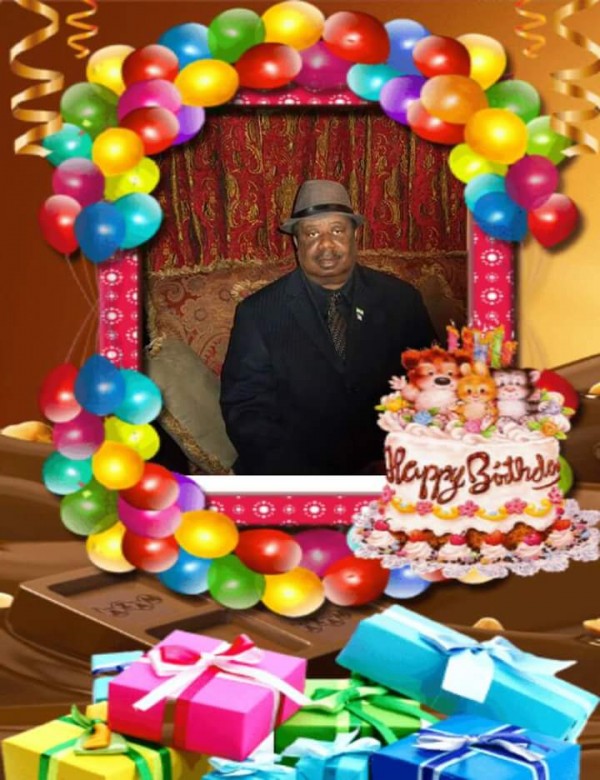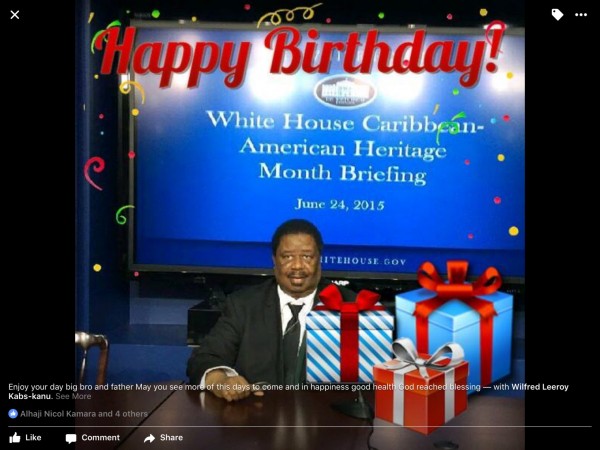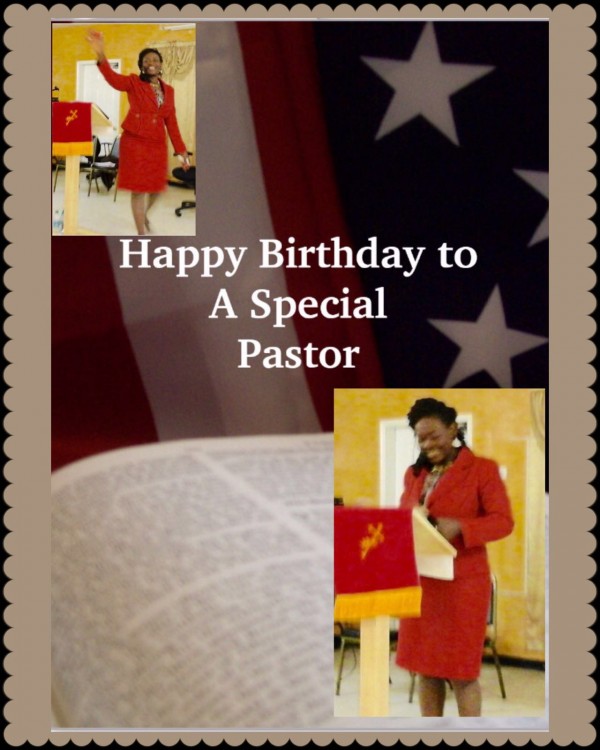 Rev. Kabs also sent out this THANK YOU  message to Facebook :
________________________________________
I AM SO OVERWHELMED BY YOUR SENTIMENTS : I CANNOT THANK YOU ENOUGH
I do not have words enough to describe how you, my brothers and sisters on social media , made me feel by your overwhelming expressions of sentiments and congratulatory messages on the 40th anniversary of my marriage on Sunday , my birthday on Monday and my wife's birthday yesterday.
When it comes to the expression of love, there are no people like Sierra Leoneans. We have our political disagreements and fights, but if you want to enjoy love, come to Sierra Leoneans. That is why people love our country , despite all our challenges. We know how to make the other person feel good.
I also appreciate the sentiments of love and congratulations from brothers and sisters who are not Sierra Leoneans.
You made me and my wife feel special.
Thank you all .
May God continue to bless us all.
I will always appreciate.
_______________________________________________________