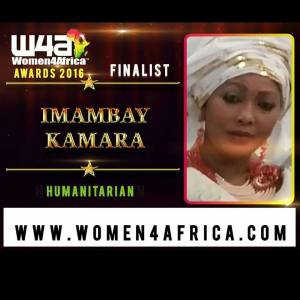 The multiple international award winners-her royal Excellency Ambassador-Imambay Kadie Kamara is among key personalities nominated for this year's prestigious International Humanitarian award organised by Women for Africa in the United Kingdom.
Madam Imambay Kadie Kamara is the founder and Chief Executive Officer (CEO) of Disabled International Foundation Sierra Leone (DIFSIL). After making it to the final among other nominees, she has shown optimism to be crowned International Humanitarian Personality.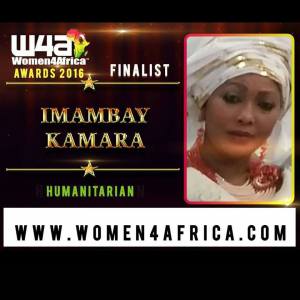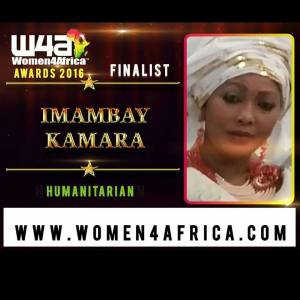 'Women for Africa' was established 20 years ago with utmost desire and passion to see women honoured and appreciated in a celebratory way. Founders of this esteemed organization hold the view that women are everywhere with a well focused, driven, determined, ambitious, resourceful, passionate, talented, inspiring hearts and minds.
The organisation further notes that Africa has over 40 countries and a large number of women who are unique with different personality traits. They added that women of all walks of life tend to face a lot of challenges in today's society and "we feel it is time to recognise those women who are championing women's issues-hence the reason to honour and celebrate these African women."
The 'Women For Africa Awards UK' seeks to honour and award a number of women from African countries at a prestigious venue in central London. The categories have been carefully picked so as to capture women in their many different roles.
According to her noble Excellency Prince Imambay Kamara: "it's another opportunity for my organization to be recognised especially when this nomination serve as an inspiration to redouble my good work in the Mano river region."
She said when you received such nomination one should be careful in doing things, adding that there are people who always monitor people's work. She stated that there should always be that innate passion to transform the lives of deprived and disabled people.
She told edulabh.com that she is excited and grateful for her nomination, noting that it is a value added pride to her job as a humanitarian. She thanked and appreciated those who still repose confidence in her. She promised that, "I will continue to do what is expected of me as a person and an organisation." She said disappointment will never be her portion.