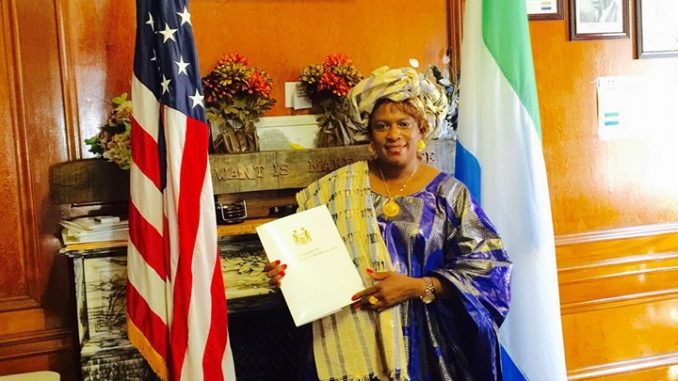 Goodwill Ambassador Mrs. Isatu Timbo-Nwokedi received another glorious feather to her cap on Friday as she was inducted as Sierra Leone's new Honorary Consul  for Los Angeles , California , by Sierra Leone's Ambassador to the United States , His Excellency Mr. Bockarie Stevens, in Washington , DC. FULL REPORT COMING FROM PRESS ATTACHE, PASCO TEMPLE.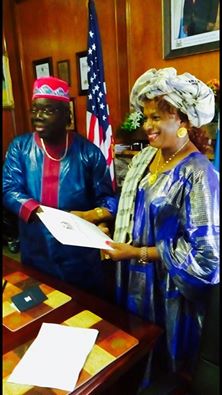 Meanwhile, we at COCORIOKO  congratulate  you, Mrs. Timbo-Nwokedi,  on her latest promotion in the cause of our nation. We are confident that you will excel in your new position as you have done in other capacities.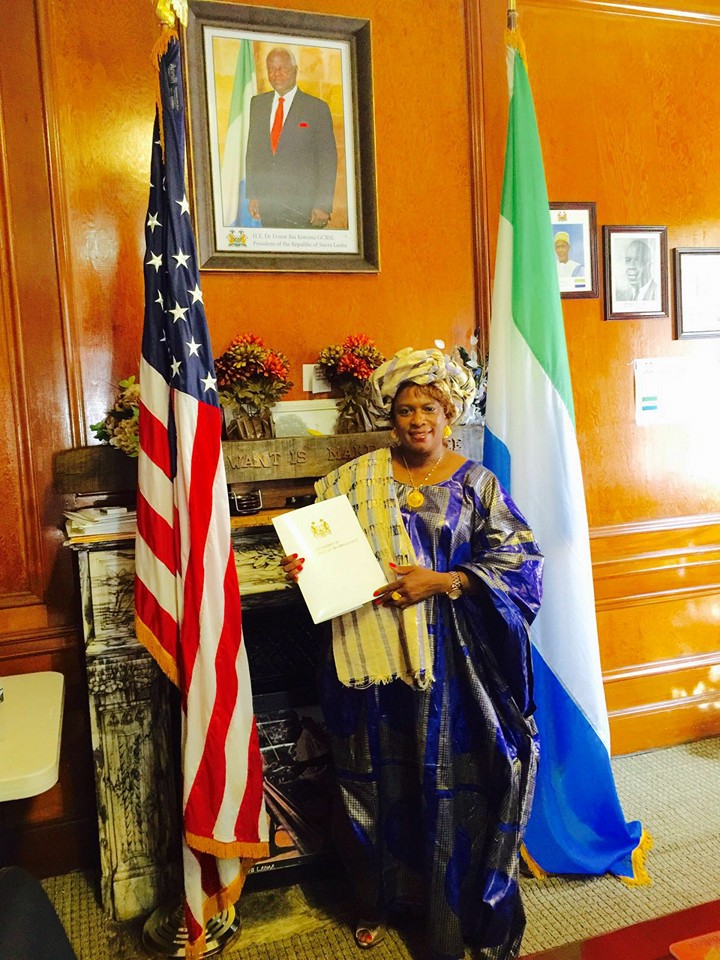 We also thank His Excellency President Ernest Bai Koroma for another vital appointment in which he has once again put the right person in the right place. We congratulate the President for continuing promoting the principles of female empowerment in governance in our beloved nation.
God bless you, sir .