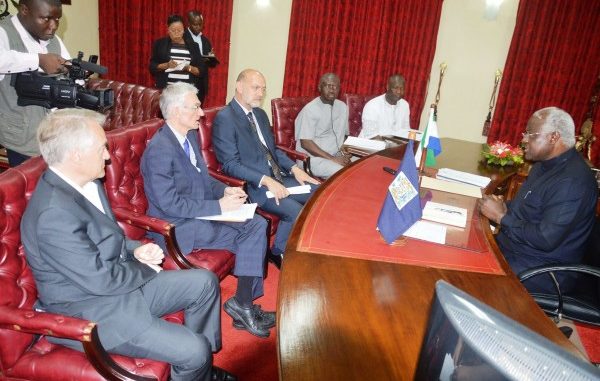 By State House Communications Unit
Permanent Secretary for the Department for International Development (DFID) Mark Lowcock Thursday 4th June registered his profound satisfaction and admiration over the role played by President Ernest Bai Koroma and government in the fight against the deadly Ebola virus disease and for the transformation of the country amidst the health crisis.
Mr. Lowcock made the commendation during a courtesy call on the president at State House, Freetown.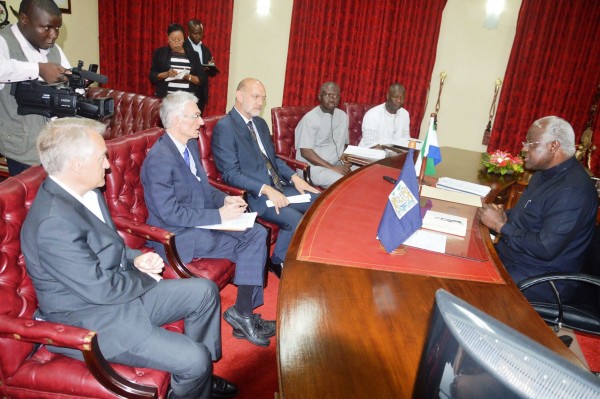 President Koroma, in response, expressed gratitude to the British government, DFID and other development partners for their tireless support to the country in the fight against the disease. He confessed that the British High Commissioner Peter West has been very instrumental in the fight against the deadly virus.
"We have made progress but we are still focused on getting to zero and staying at it as the efforts toward getting to zero and maintaining it must be sustained. We still need more collaboration to energize development partners and other players not to down play the fight," President Koroma stressed.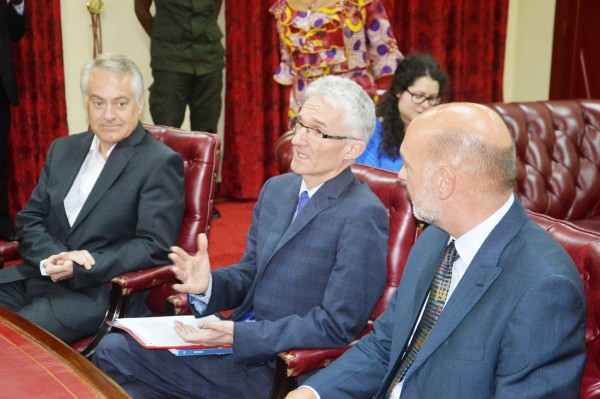 The president urged continuous sensitization while announcing a proposed meeting with his Guinean counterpart Prof. Alpha Conde on Friday at the Sierra Leone – Guinea border to continue with sensitization of communities along border crossing points, adding that some of the activities have already started especially education and health services.
He said government is still trying to complete the setting up of the required structures in order to address some of the outstanding issues as time is of essence. President Koroma disclosed that the recovery drive is a six to nine months programme and reiterated that there are big issues to address as a way of expediting the implementation of the recovery process and putting the country back on the Agenda for Prosperity pathway.
Present at the meeting were the State House Chief of Staff, Mr Saidu Conton Sesay, the Minister of Finance and Economic Development, Dr Kaifala Marrah and staff of the Ministry of Foreign Affairs and International Cooperation.