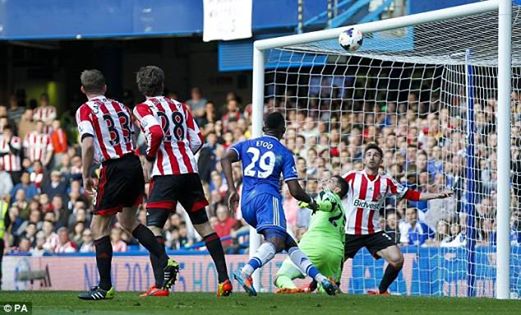 DID YOU JUST WATCH HISTORY BEING MADE ? JOSE MURINHO'S UNBEATEN HOME RUN SINCE 2004 ENDS DRAMATICALLY TODAY, COURTESY OF THE BOTTOM-OF-THE -LEAGUE TEAM –WHY WE LOVE THE EPL


By KABS KANU :
This is why we love the EPL. The drama is unmatched by any other league in the world. It is the league where soccer is fast-paced, all-out attacking and where the bottom team can beat the champions just like that. Remember Manchester United and Wolves many years back ?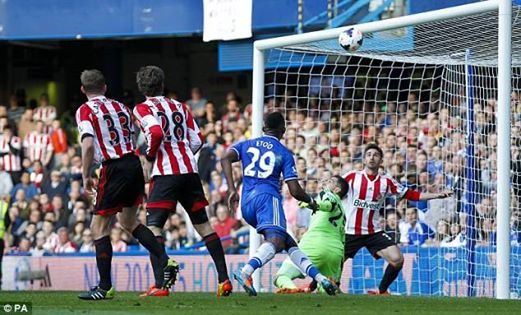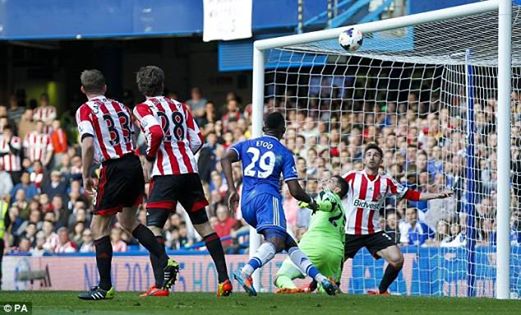 Well , Sunderland –the bottom team–have just beaten Chelsea , the last of the two remaining favorites to win the cup this year, 2-1 in the most dramatic circumstances imaginable . Liverpool go 5 points clear with three matches left if they beat Norwich tomorrow, but do not bet on that either. Norwich too might be cooking their own surprise.
But the big news is that Jose Murinho's unbeaten record at home , spanning 10 years and 77 matches, is over . It was ended by the team least expected to do so.
What a match ! ! ! It kept everybody at the edge of their seats ( Or beds ). It had everything. Excitement, tension, chaos , pulsating soccer and remarkable goals.
But the beneficiaries are Liverpool . It is in their hands now, though I can tell you that the teams fighting relegation will fight to the last drop of blood .
I do not think it is over yet .
Murinho was sarcastic when he angrily praised the referees before storming out of the interview with the press. The winning goal was as controversial as it could get, but Sunderland deserved their victory.