Ban Ki-Moon has reaffirmed the UN's strong commitment to help the country put the Ebola outbreak under control.
He paid glowing tribute to the leadership of President Koroma in the handling of the national response to the outbreak, saying that such a good work would have been impossible without a strong and dedicated team.
The UN Scribe also join the president to urge strong social mobilization to engender community involvement by enforcing the byelaws as well as complying with the health measures stipulated by the Ministry of Health and Sanitation.
He also commended the monumental efforts of health workers across the country who continue to put their lives at risk to save their fellow compatriots. Ban Ki-Moon expressed heartfelt condolences for the loss of Dr Victor Willoughby who had been a symbol of the medical profession in Sierra Leone.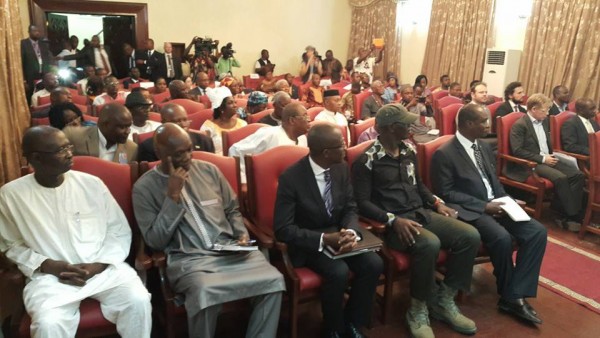 According to the UN Chief, although Ebola is ravaging the country it is still not too early to begin to discuss ways to tackle post Ebola issues.