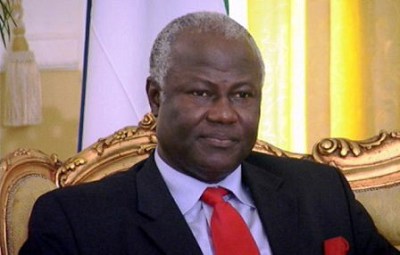 By David Kajue :
A lot of newspaper tabloids are making headlines quoting President Koroma's Third Term plan in office.
One of these papers is Satellite with a banner headline; "APC Plan Fresh Third Term Bid for Ernest Koroma" published on the 16th April this year.
Meanwhile, similar concerns have before this time also been raised by opposition stalwarts especially from the Sierra Leone People's Party (SLPP).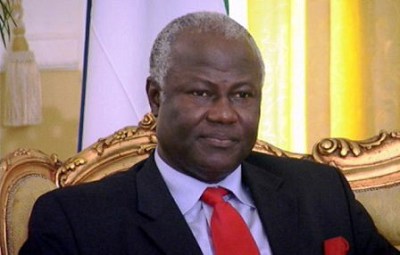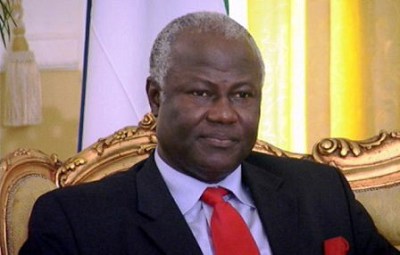 In an effort to clear this assumption, radio stations like 98.1 and other sister stations in Freetown have endeavoured to conduct interviews with the Outreach Coordinator in the Office of the Official Government Spokesman, Abdulai Bayraytay who unmistakably stated that President Koroma being a true democrat has no intention of going for a third term. He even reiterated this whilst in the United State thus; "President Ernest Koroma will neither seek a third term nor extend his stay in office by even a day when his second and final term expires in 2017".
Even though President Koroma might not have interest in a third term as clearly put by Mr. Bayraytay, but if he is serving the interest of the people as demonstrated in his effort to bringing this country to middle income state, he should listen to the people and obey whatever unanimous decision they reach. If the people of Sierra Leone request for three terms of office for President Koroma to continue his marvelous work, there is nothing absolutely wrong about it.
"The devil wae you know beteh pass the angel wae you nor no"; meaning the person you have known is better than the one you have never known.
Undoubtedly, Sierra Leoneans have suffered for far too long as a result of bad rulers and bad governance.
Now that I believe they have seen a positive change under the leadership of the current President of the Republic of Sierra Leone, I think giving him more time could be a reasonable and wise step. I wholly, agree that President Kabbah exited from power immediately he completed his second term is an epitome of a good democrat. I equally also believe that President Koroma harbours the same intention to leave the seat of the presidency vacant upon completion of his second term in honour of the 1991 Constitution.
Meanwhile, the said 1991 Constitution is presently under review by a credible committee and the outcome of that review will surely reflect the views of the people of Sierra Leone. Remember, a constitution by every indication seeks the interest of the people. If that is the case, then whatever unanimous decision Sierra Leoneans may genuinely reach should be honoured by all and sundry. Even President Koroma who might not have an iota of intention to run this country for a third term should obey that if Sierra Leoneans so desire if he truly loves the people and the country.
To be candid, under the leadership of President Koroma, Sierra Leone has gained a lot vis-à-vis infrastructural development; medical aid to lactating mothers and children under five year, economic recovery and a lot more. Many are with the impartial opinion that President Koroma should not for obvious reasons be compared to any of his predecessors or even modern day presidents in Africa.
The simple reason they gave for this is that President Koroma has done a lot of developmental and transformational strides with tangible evidence. In his first and half term of office, he had effected a lot of changes. And more admiring about President Koroma's administration the people commended is that of having no sacred cows in his government. No matter the rank you attain in his government the exit door is always open for improper performance.He has never exonerated any of his cabinet ministers and that is the dichotomy between President Koroma and his predecessor, Alhaji Ahmad Tejan Kabbah.
Unlike President Koroma, President Kabbah had defended Momoh Pujeh on an alleged diamond case on BBC radio. He also stoutly defended Okere Adams when he was arrested by the ACC. All of these I am pretty sure are factors that have highly influenced a lot of Sierra Leoneans to consider President Koroma fit for another term. Anyway, I admonish that we patiently wait and see. We must not put the cat before the horse.
A decision of such nature can only be reached by the majority. Whatever decision the majority reached has to be definitely respected. So, now that the constitution is under review, I must reiterate myself entreating every Sierra Leonean to stay quiet and stop making too many assumptions as the constitutional review work is ongoing.