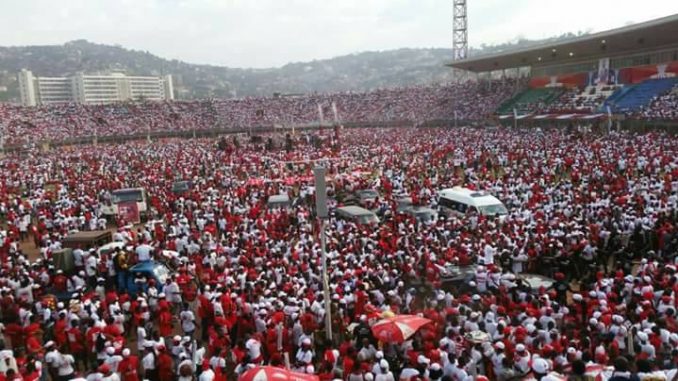 By KABS KANU :
A tsunami of red -shirted human beings drowned the city of Freetown yesterday as the  ruling All People's Congress ( APC ) staged its final rally in the Sierra Leone capital before next Wednesday's monumental presidential elections. The mammoth APC  crowd that turned the capital into a surging sea of red outnumber the crowds produced by the opposition Sierra Leone People's Party ( SLPP ) and the National Grand Coalition ( NGC )  combined by more than twice.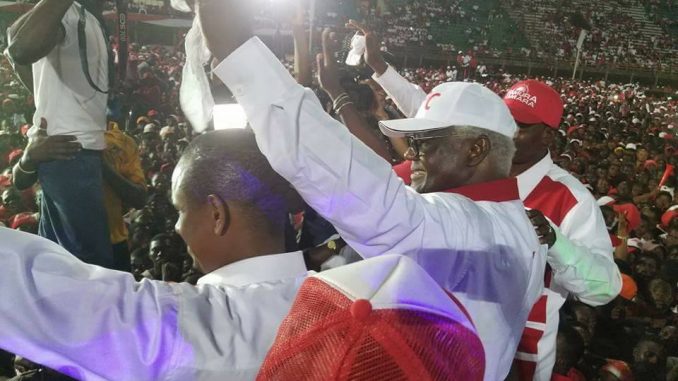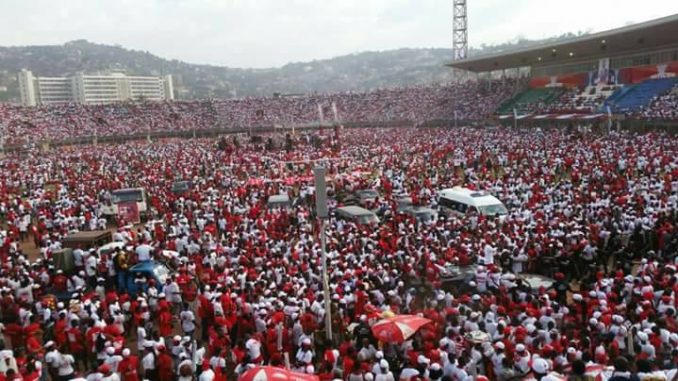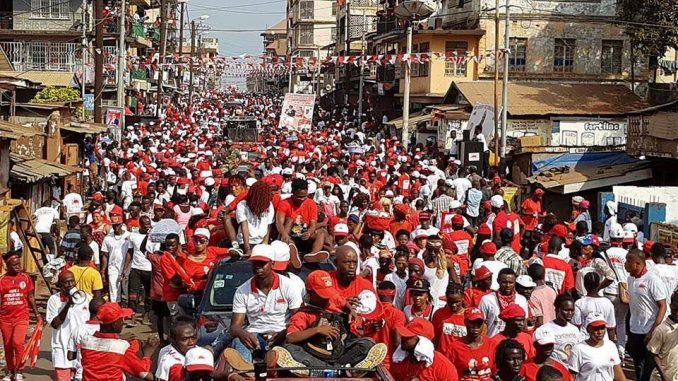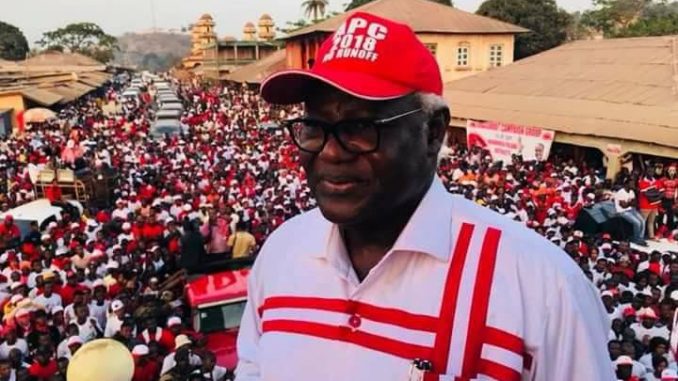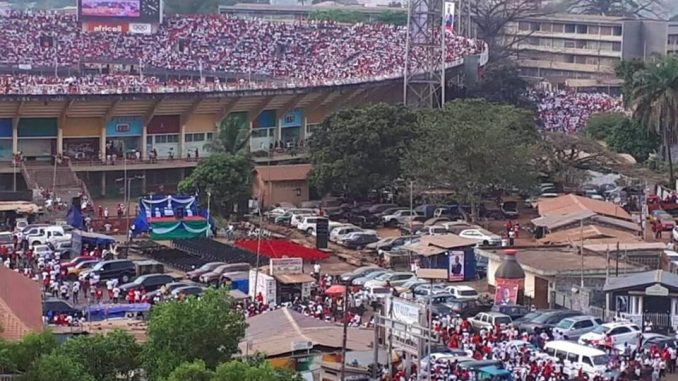 After marching through the city, the massive crowd converged at the Siaka Stevens Stadium. As seen in this picture above, the stadium became overcrowded and there were thousands more people outside still trying to get in.
Again, if crowds at rallies determine winners, from all the crowds that turned out at similar APC  rallies in other cities like Kambia, Port Loko, Kabala, Bo, Kenema, Pujehun and Kono, one can predict that the APC  will win the elections on Wednesday.
It is a fact that the opposition parties do not want to acknowledge but the truth is that the APC  remains the most popular and the biggest crowd-pulling party in the nation. They have reduced to rubble opposition propaganda that the APC  had lost steam and had been deserted by supporters.
Many Sierra Leoneans attribute the durability of the APC  to the fact that it is the most national development-oriented political party in Sierra Leone. Almost all the development projects and reforms in the nation were executed by the APC.  Marco Conteh, a street side trader in Freetown told COCORIOKO  that the reason that the APC  is able to draw such giant crowds election after election since 2007 is that President Ernest Koroma has really worked for the people of Sierra Leone since he became President in 2007.
"The Sierra Leonean people are showing their appreciation to President Koroma for what he has done for Sierra Leone ", the women traders of Abacha Street told our reporters.
According to Daniel Mbompa Turay, "People are simply celebrating the impressive post Ebola socio-economic recovery and the unprecedented development stride  in the midst of challenges."
Another reason is that the people of Sierra Leone have decided that Dr. Samura Kamara is the fittest candidate among the presidential flagbearers  to lead this nation after Wednesday's election. The mammoth crowd is a celebration of Dr. Samura Kamara, who will likely be the next President of Sierra Leone next month.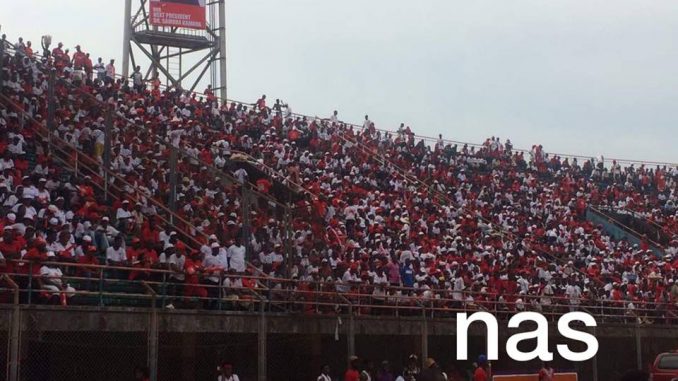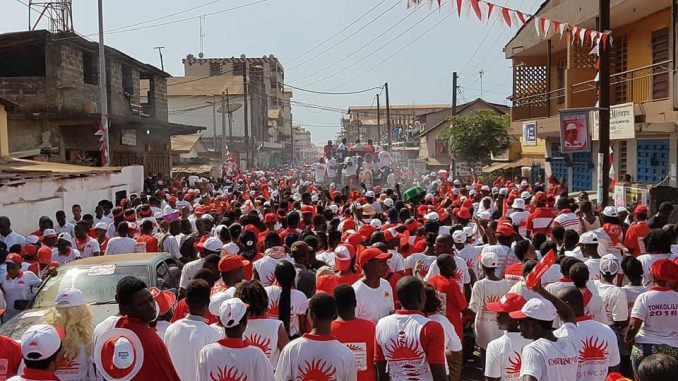 Abacha Baby dem Say……. Tolongbo in sai dae thop 💃 💃

Posted by Alusine Ibrahim Kamara on Tuesday, February 27, 2018