Sierra Leone and Lithuania have established formal diplomatic relations.
On April 15, 2014 in New York , the Permanent  Representative of Sierra Leone to the United Nations, Ambasador Vandi Chidi Minah  and the Permanent Representative of Lithuania , Ambassador Raimonda Murmokaite ,  signed a Joint Communique   on the establishment of formal  diplomatic relations between the two friendly countries.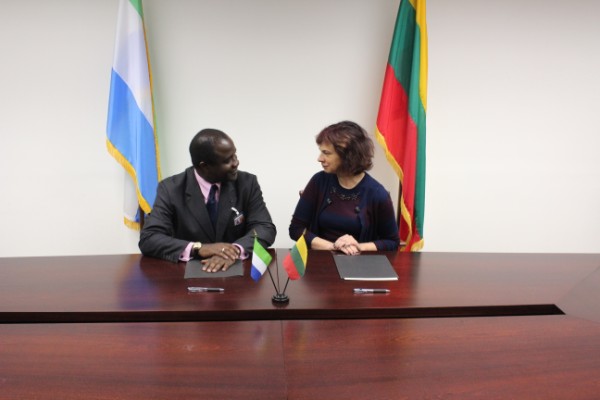 THE TWO PERMANENT REPRESENTATIVES CHAT BEFORE THE SIGNING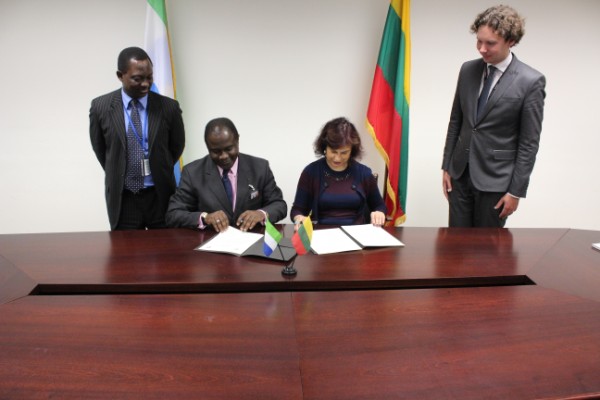 THE TWO AMBASSADORS SIGNING THE COMMUNIQUE
E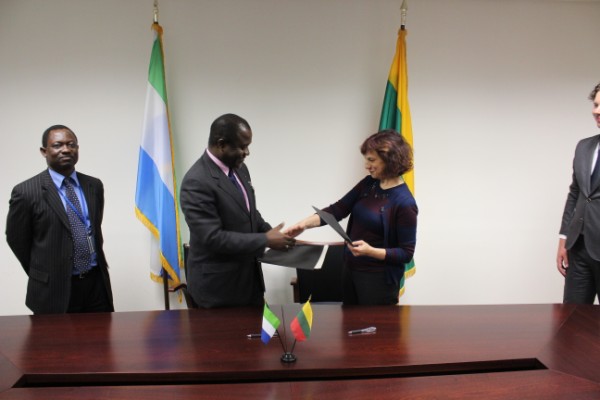 THE TWO AMBASSADORS SHAKE HANDS AFTER THE SIGNING CEREMONY : ON THE FAR LEFT IS THE DEPUTY PERMANENT REPRESENTATIVE ( POLITICAL),  AMBASSADOR AMADU KOROMA
Sierra Leone and Lithuania pledged to promote and further strengthen  mutual cooperation between the two nations in a wide range of  areas ,  including  the political,economic, and cultural spheres .
Sierra Leone's delegation to the signing ceremony included the Deputy Permanent Representative ( Political ), Ambassador Amadu Koroma
LEEROY WILFRED KABS-KANU
MINISTER PLENIPOTENTIARY AND HEAD OF THE GOVERNMENT INTERNATIONAL MEDIA UNIT
PERMANENT MISSION OF SIERRA LEONE TO THE UNITED NATIONS , NEW YORK