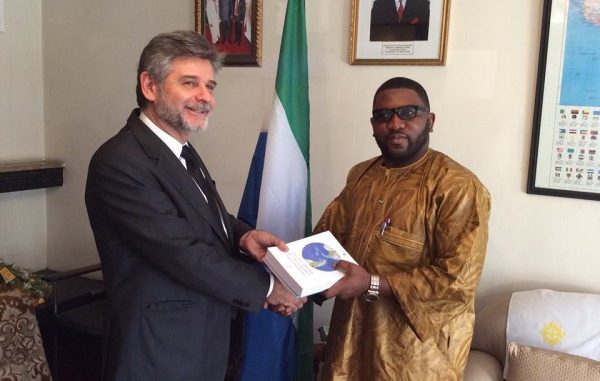 The Argentine's Secretary of State, Ambassador Daniel Filmus on Thursday 30th April, 2015 announced in Addis Ababa that his country would ship a large consignment of medicines and vaccines in the coming weeks to finally help in the eradication of the Ebola Virus Disease in Sierra Leone.
He made the statement during a courtesy call on Sierra Leone's Deputy Chief of Mission to the Federal Democratic Republic of Ethiopia, Ambassador Ismael Koroma, at the Sierra Leone's Embassy in Addis Ababa.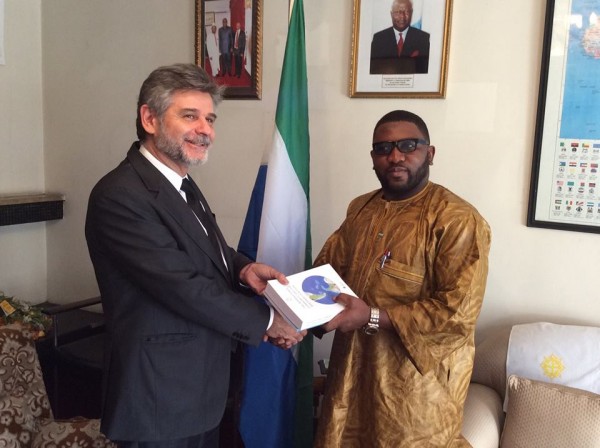 In a succinct presentation on the Ebola update in Sierra Leone, Ambassador Koroma informed the visiting Argentine's Envoy that Sierra Leone has registered tremendous successes in the fight against the Ebola Virus Disease. He said the country has started recording zero cases following the robust social mobilization drive employed by His Excellency the President Dr. Ernest Bai Koroma, and his stern warning against complacency. He said the re-opening of educational institutions in the country would serve as a major step in the post Ebola recovery process, and appealed for more international support.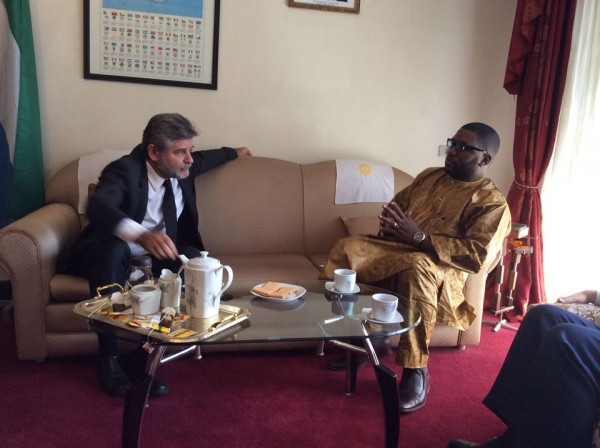 In response, the Argentine Envoy stated that his country was always willing and ready to help Sierra Leone. He said the two sister countries had a long standing bilateral relationship and was very pleased to note Sierra Leone's successes in the fight against the Ebola Virus Disease. He pledged that his country will continue to support Sierra Leone and announced that in the coming weeks Argentina will dispatch a large consignment of medicines and vaccines to Sierra Leone in order to finally defeat the Ebola Virus.
Ambassador Koroma and Ambassador Filmus also exchanged views on several bilateral and multilateral issues including the Malvinas Island.
Abdul Karim Koroma
Information Attaché
Embassy of the Republic of Sierra Leone
Addis Ababa
Ethiopia