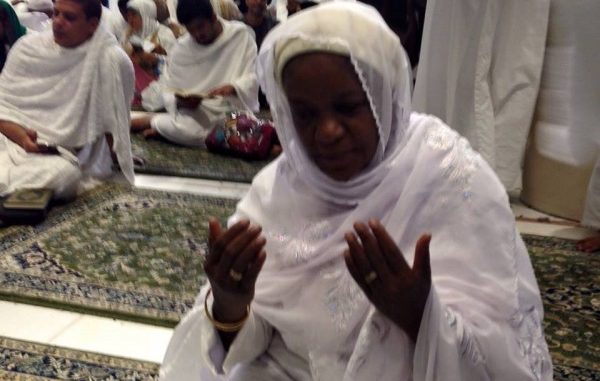 By M.B Jalloh, Press Attaché, Saudi Arabia
Sierra Leone's former Foreign and International Cooperation Minister has arrived in the Kingdom of Saudi Arabia's second city of Jeddah on a private visit.
Haja Zainab Hawa Bangura who also served as Health and Sanitation Minister before she was appointed in 2012 by United Nations Secretary-General Ban Ki-moon as his Special Representative on Sexual Violence in Conflict (the level of Under-Secretary-General) was received at the Abdul Aziz International Airport by Saudi Royal Protocol officials, officers from the Sierra Leone Embassy in Riyadh and some Sierra Leonean nationals based in Jeddah.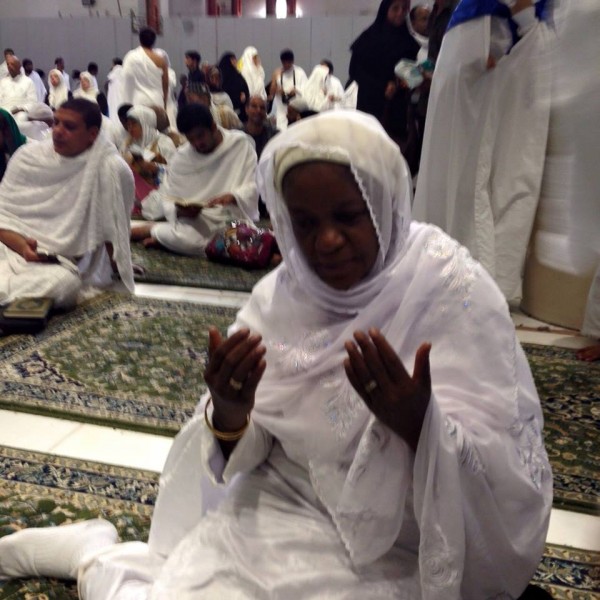 Zainab Bangura praying for Salone in Makkah (1) 
She arrived in the Middle East about two weeks ago and has visited about five countries, including Syria, Iraq, Lebanon, Jordan and Turkey where she met with Heads of State, Prime Ministers, Ministers, diplomats and top level Government officials.
Haja Zainab Bangura visited the Grand Mosque in Makkah (Masjid al-Haram), the largest mosque in the world on Friday, 1st May, 2015, where she performed 'Umrah' or minor pilgrimage and the Friday congregational prayers.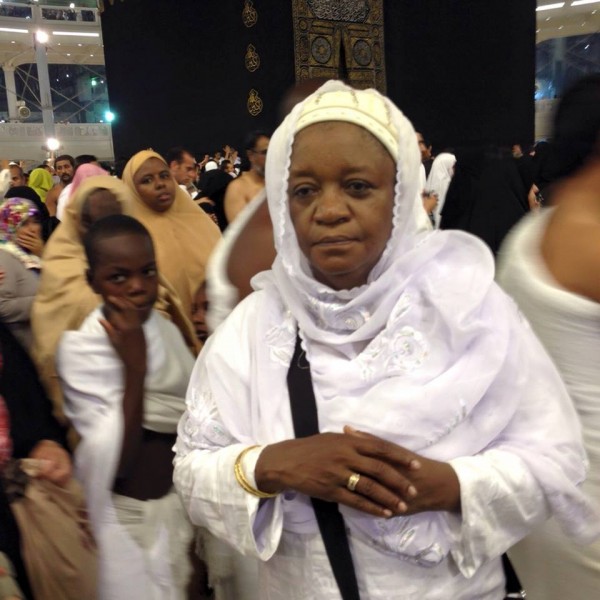 Zainab Bangura close to the Kaaba
Speaking in a brief interview after the prayers at the Royal Palace, Haja Zainab said she used the opportunity to pray for the solidarity, progress and prosperity of the people of Sierra Leone.
"I also offered the most needed supplications for the eradication of the lethal Ebola virus in my beloved country," she said.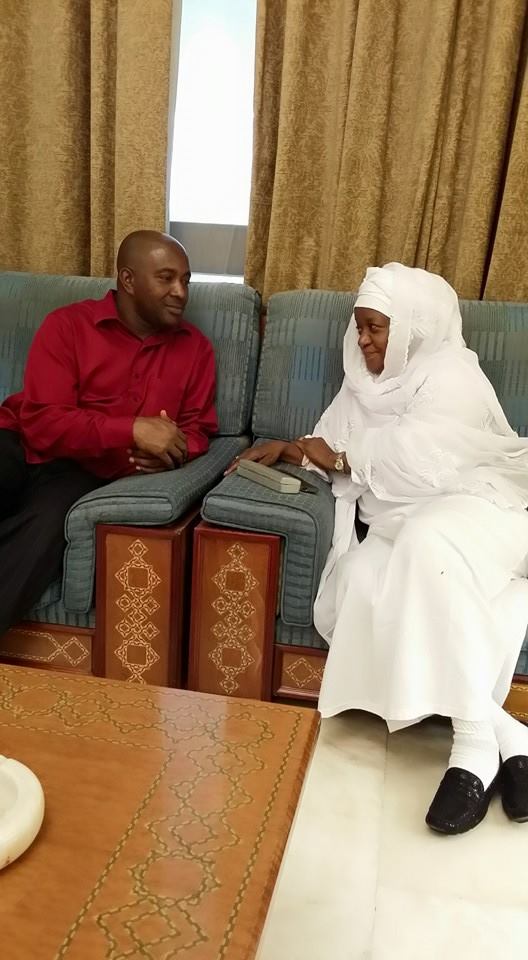 Zainab Bangura talking to Saudi Press Attache
The former Minister added that: "I also offered the most heartfelt supplications beseeching Allah the Almighty to bless the concerted efforts of His Excellency, President Ernest Bai Koroma, his Government, the International community for their relentless efforts aimed at eradicating the deadly virus that has menaced the nation in its entirety."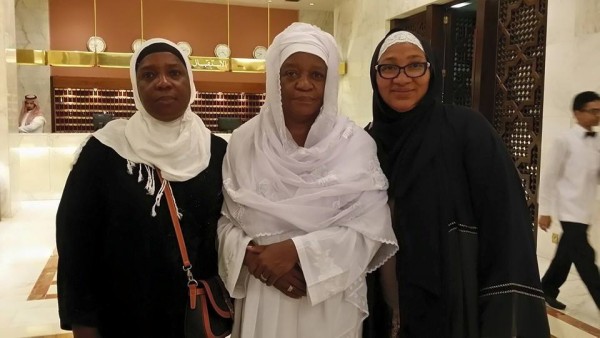 Zainab Bangura sandwiched by Sierra Leoneans in Makkah
It would be recalled that; this is the second time Haja Zainab Bangura is visiting the Kingdom of Saudi Arabia to perform her religious rites. In November 2009, she led a 10 – man delegation on the invitation of the late Saudi Monarch and Custodian of the Holy Mosques, King Abdullah bin Abdulaziz Al Saud to perform their fifth pillar of Islam, "Hajj'.