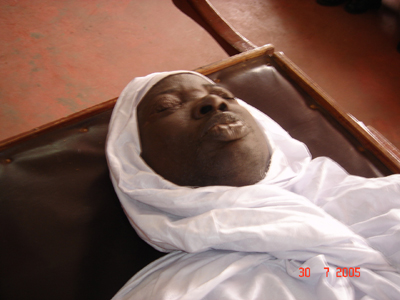 Story: Joseph Kamanda from Freetown ( COCORIOKO)
Saturday July 15 , 2006
After a deliberate failure of the authorities to put on trial the suspected murderers of the former Acting Editor For Di People newspaper, late Harry Hassan Yansanneh, the Sierra Leone Association of Journalists has thought of a very strong idea to seek private prosecution of those responsible for Harry's death.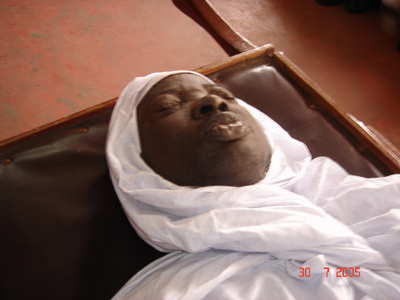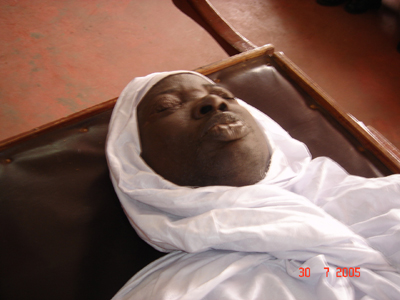 In an interview with COCORIOKO at his Wellington Street Office, Freetown , SLAJ President and Managing Editor, New Citizen newspaper, Alhaji Ibrahim Ben Kargbo registered his frustration about the way in which Yansanneh's matter has been manipulated. He stated that because of this, the matter needs to be given private hearing.
The SLAJ President said since government did not accept the verdict of the inquest, the law office does not seem to be willing to try the children of Hon. Fatmata Hassan. "We are going to get our own private lawyer for the prosecution of the MP's children. "SLAJ would not sit by and see Yansanneh's matter die. All we want is to see is that the law take its course and see justice done," the SLAJ President said .
Alhaji Kargbo said he had always engaged the Minister of Justice and Attorney General Alfred Carew to ascertain which direction trial was taking, but nothing has been done by the government.
He confessed; "I was a staunch supporter of President Kabbah's Sierra Leone Peoples Party government for reason I thought was good to me . I used to perceive his administration as an opportunity for the country to practice civilized democracy and develop the nation ".
Asked which form Harry's one year will memorial take, the SLAJ President said there will be a public lecture and a vigil on the late man while a trust fund would be also be launched in order to support his son.He said that the three -day event will commence with a memorial service on Friday July 28th at the Freetown Central Mosque, followed by a public lecture on Saturday 29th at the Miatta Conference Hall Yuyi Building, starting at 6pm. On Sunday 30th July , Harry's family will conduct Quranic reading and prayers
He further disclosed that SLAJ will also invite a good number of important people to present papers to remember Harry's death in a very fitting manner in collaboration with the Yansanneh family in Kambia and the management of the For Di People newspaper in Freetown