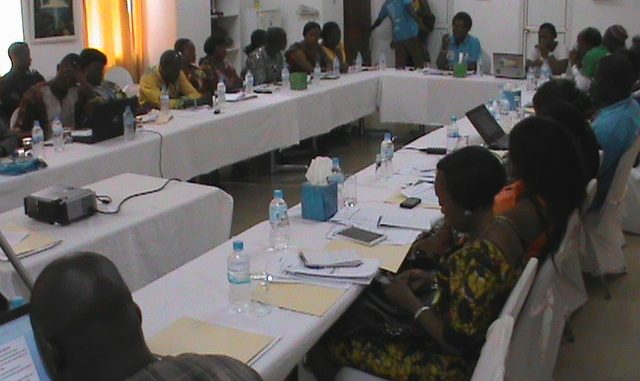 By Kadrie Koroma
The Ministry of Health and Sanitation Public Relations Officer Jonathan Abass Kamara was speaking on the role of the media in supporting the Agenda on Maternal and Newborn health at a one day training workshop organized for media practitioners by Evidence for Action -MamaYe at the Family Kingdom in Freetown.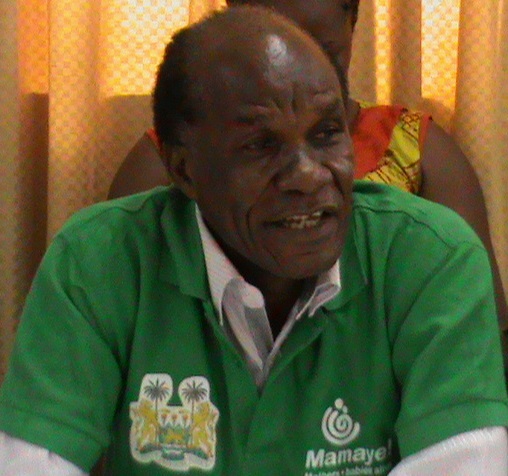 MOHS Public Relations Officer, Jonathan Abass Kamara making his presentation
Evidence for Action -MamaYe an NGO working in close collaboration with the Ministry of Health and Sanitation Directorate of Reproductive and Child Health has become a visible, influential force in contributing to maternal and newborn health and survival at both national and sub-national level in Ethiopia, Ghana, Malawi, Nigeria, Sierra Leone, Tanzania and across Africa.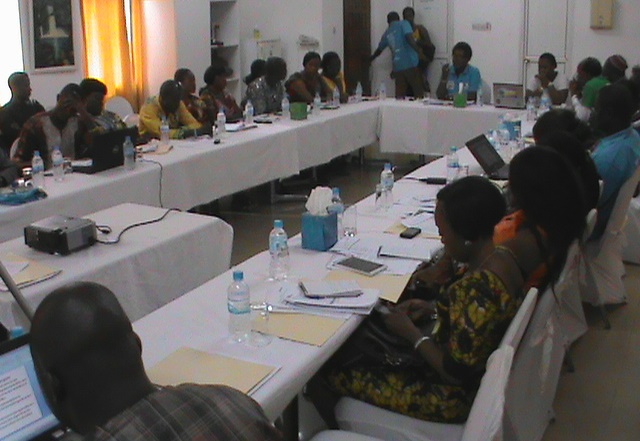 Cross section of media practitioners at the training workshop
The programme strategically packages evidence to inspire and fuel effective and targeted advocacy and accountability efforts. The role of the media in promoting maternal and newborn health issues is pivotal to the Evidence for Action (E4A) -MamaYe campaign.
Making his presentation, Jonathan Abass Kamara lauded MamaYe for targeting the media as part of their strategy and initiative to build a campaign team in promoting the cause of women and children in Sierra Leone noting that evidence has shown that the country has one of the highest maternal and newborn mortality rates in the world.
Dilating on the media as a powerful tool, Mr. Kamara said the media could even be best described as the "eyes of society", and as producers of information can help ensure 'good' making decision that leads to enhance health and nutrition, promote maternal and newborn health, and social well-being.
Communication without adequate sound knowledge or information he said, can be ineffective, irrelevant counter-productive or even harmful, hence the importance of MamaYe bringing journalists onboard to act as advocates and a catalyst to achieve the goal of the campaign is a step in right direction. "Out of sight, out of mind is the old adage, out of media, out of mind is now the new rule", opined Jonathan Abass Kamara.
Exploring the topic, the Public Relations Officer told journalists that they must not only see themselves as Reporters and Broadcasters but as development activists with collective concern for the development of Sierra Leone, and must not shy away from writing on maternal and child health care and other health related issues including Family Planning, Adolescent and Teenage pregnancy, illegal abortion, immunization, exclusive breast feeding, nutrition, and the use of contraceptives.
He reiterated the need to network and form strategic alliance such as the Network of Journalists for the Promotion of Maternal and Newborn Health, partnering with female organizations like Women in the Media Sierra Leone (WIMSAL).
In his presentation, Media Expert, Lecturer, and Commissioner, Independent Media Commission (IMC), Francis Sowa noted the role of advocacy in the campaign for the promotion of maternal and Newborn health adding that advocacy is fundamental to the programme because it contributes to real change through reforming policies, laws and budgets, expanding access to resources and opportunities, educating policy makers and those who carry policies as well as creating the necessary awareness.
MamaYe's Communication Coordinator, Sallieu Sesay and Advocacy Advisor, Madam Sowo Lebbie also made significant contributions on the role of the media in reporting maternal and newborn issues.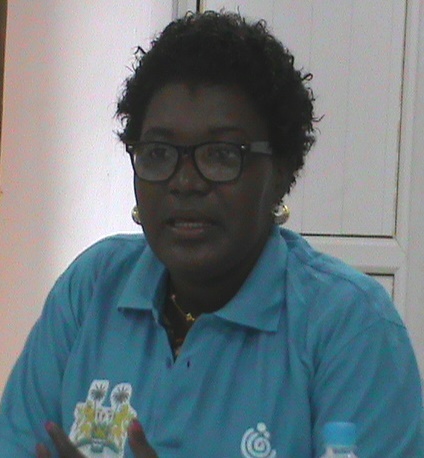 Former UN Radio Broadcaster and Chairperson for the occasion, Mamadi Gobeh Kamara
The programme was chaired by Senior Journalist and one time UN Radio Broadcaster, Mamadi Gobeh Kamara.