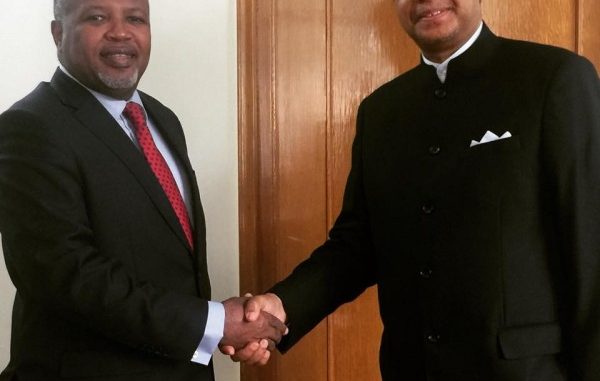 Sierra Leone's Ambassador to China on Tuesday 11th October, 2016, paid special tribute to outgoing Dean of ECOWAS envoys for the outstanding leadership he ably provided for the Group and above all, the warm support given him since he arrived as Sierra Leone's envoy some five months back.
Ambassador Alimamy P. Koroma spoke during a call on him by his Benin counterpart, Sedozen Jean-Claude Apithy at the Sierra Leone Embassy, Beijing, to bid farewell.
Ambassador Koroma said, the outgoing Dean has been one amongst many he "singled out as an elder brother, a senior colleague and a friend of the Embassy."
"I have had more contacts with you than any other ambassador. We have had both official and personal discussions on our various careers before becoming diplomats and we have supported each other in various ways", Ambassador Koroma said.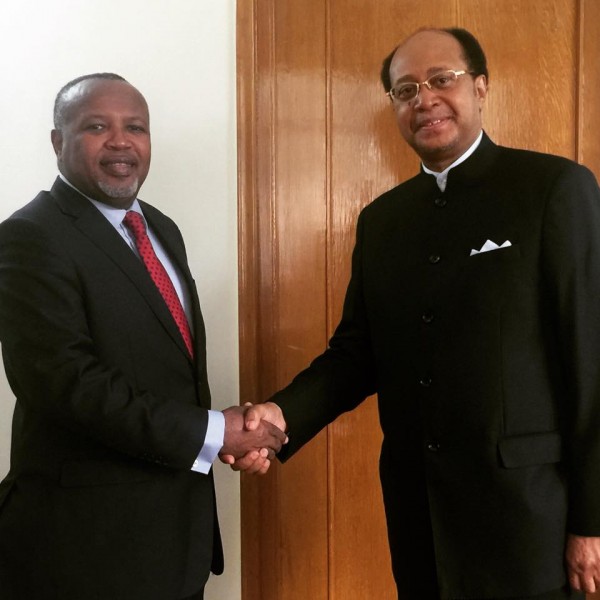 He was saddened, he said, that Ambassador Sedozen Jean-Claude Apithy was leaving just when he was settling down as Sierra Leone's envoy.
"I am going to lose the opportunity of learning more from you. You have given enough indication of your selfless service to my development and success here as ambassador", Ambassador A P. Koroma reiterated.
On ECOWAS, Ambassador Koroma said, he looks forward to regular meetings by the Group of Ambassadors in China, "so as to be able to contribute to the growth of the sub region and activities of our respective countries and embassies."
He assured the outgoing ECOWAS Dean of his contributions to the growth of the Group and the sub region through the network of ambassadors. "I commit myself to working with the new leadership."
Ambassador Koroma said, he was also looking forward to receiving and working with the new Benin ambassador to China "in like manner I have worked with you as his predecessor."
In his statement, Ambassador Sedozen Jean-Claude Apithy thanked his counterpart for the overall support and cordial working relationship they both have shared, saying both countries do have good relations and share common interests and visions.
As an ECOWAS ambassador he said, he was optimistic, Ambassador Koroma would play a great role in the Group of ECOWAS Ambassadors.
His 22 years experience in the African Development Bank and 9 years in the diplomatic service in China, he said, have all helped him gain wealth of experience that would be of vital use to not just Benin, but the sub region and the continent.
"I hope we continue with the brotherly relations we have developed during this short period and I hope we shall meet again", Ambassador Apithy concluded.
John Baimba Sesay
Information Attaché
Sierra Leone Embassy
People's Republic of China
+8615010707051