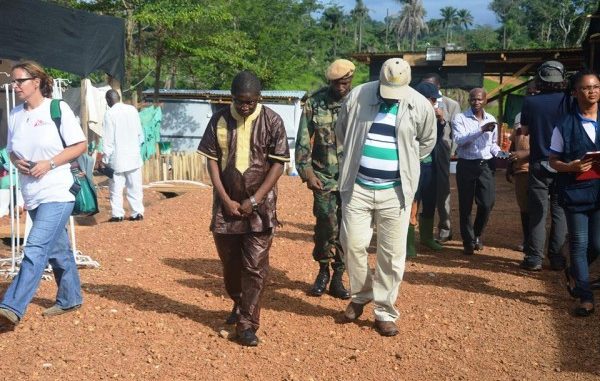 Taking Risks To Bring Hope To Ebola Victims…
Ernest's Great Love For
His People

Weeps Over Dr Khan's Death

"There is no greater love than for a man to lay down his life for his friends," says the Bible; that is why Jesus Christ laid down His life for mankind. And He enjoined others to follow His footsteps. Dr Shek Umarr Khan, the frontline doctor who has been battling with the nefarious Ebola disease since it crossed the borders from Guinea to Sierra Leone, succumbed to the disease itself yesterday Tuesday 29th July just as President Ernest Bai Koroma was visiting Kailahun, its original epicenter in the country.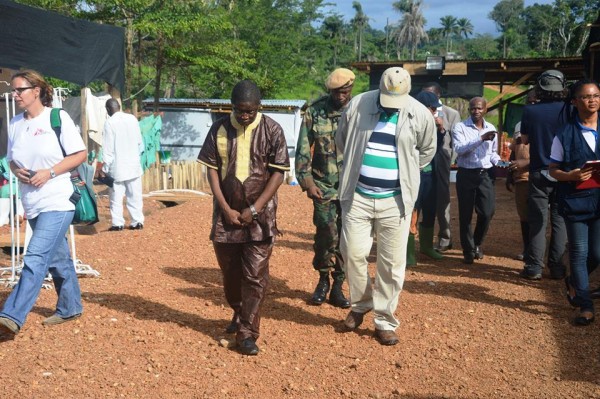 The President took the onerous decision to visit the Ebola-ravaged districts of Kenema and Kailahun on Monday 28th and Tuesday 29th July respectively as a demonstration of his love for his people, especially during trying times, and as a glaring manifestation that he was also prepared to lay down his life for his flock.

"Remember that President Koroma was going against the advice of some of his closest advisers who were arguing that it was too much of a risk for the President both in terms of the means of transportation (helicopter in bad weather) and the proximity to the disease's epicenter. But the President's love for his people impelled him to make the trip," a senior Cabinet Minister told The Torchlight.

Sierra Leoneans all over the world were heart-broken and poured tributes for Dr Khan when news of his demise spread like wild fire. The Torchlight joins all in sending condolences to the bereaved family. May his soul rest in perfect peace.
CREDIT : TORCHLIGHT NEWSPAPER