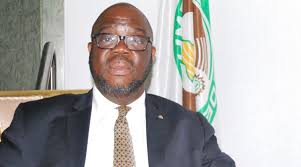 The ECOWAS delegation in Freetown has engaged the leadership of Sierra Leone Parliament to settle the recent political impasse between the ruling SLPP and APC following ugly scenes in Parliament last Wednesday.Head of delegation and chairman of the ECOWAS Foreign Relations Committee, Rt. Hon. Edwin Melvin Snowe in an exclusive interview with me said their meeting with the parliamentary leadership was "fruitful," and added that they will be holding similar dialogue with the opposition APC.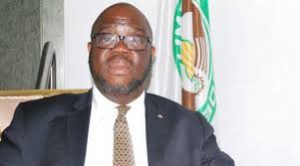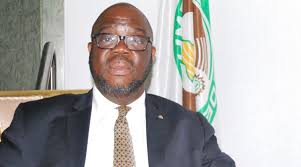 EDWIN SNOWE
When asked if their dialogue will culminate to the withdrawal of petition cases filed in court by both parties, the Rt. Hon. Snowe had this to say: *"Our dialogue covers wide range of issues for the resolution of this matter. But at this point we cannot disclose specifics to the press."*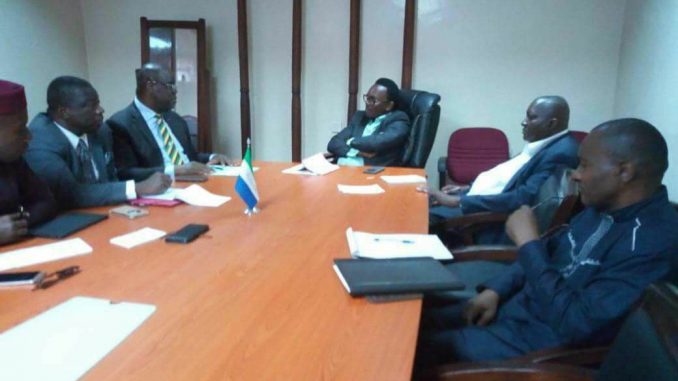 THE ECOWAS DELEGATION TALKING TO THE CLERK OF THE HOUSE ( ARMS FOLDED ) 
Contrary to what has been said by some SLPP stalwarts that the opposition filed a complaint to the ECOWAS Commission, Snowe clarified that no such complaint was lodged by the APC. He however stated that they became more interested and concerned about the political conundrum in Sierra Leone following inundating social media reports.

He said they will hold a press conference at the end of their mission.
Sierra Leone currently holds the Vice Presidency at the ECOWAS Commission and in the next two years it will produce the Speaker of the ECOWAS Parliament.
*©Lawrence Williams*