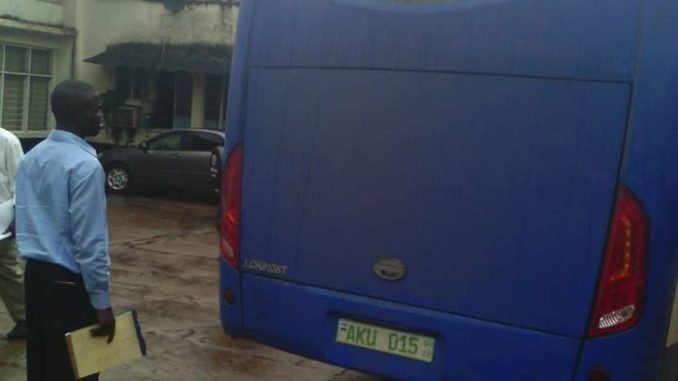 CULLED FROM WE YONE PRESS
By Musa Kimbo
Reliable information reaching We Yone suggests some ill-will people have vandalized a Sierra Leone Road Transport Corporation bus with registration number AKU 015 on the 27th July in Bo.
According to We Yone sources in Bo, the bus was parked at the Madam Toma Elias Park at about 8:00pm when a sudden smash was heard.
"On arrival at the park, we realized the back glass of the bus was smashed,'' eye witnesses say.
The incident, many have speculated, came in the wake of the debacle over the procurement of the buses.
"Call it whatever the bottom line here is the buses have considerably relieved the transportation tension in this part of the country,'' a commuter in Bo said.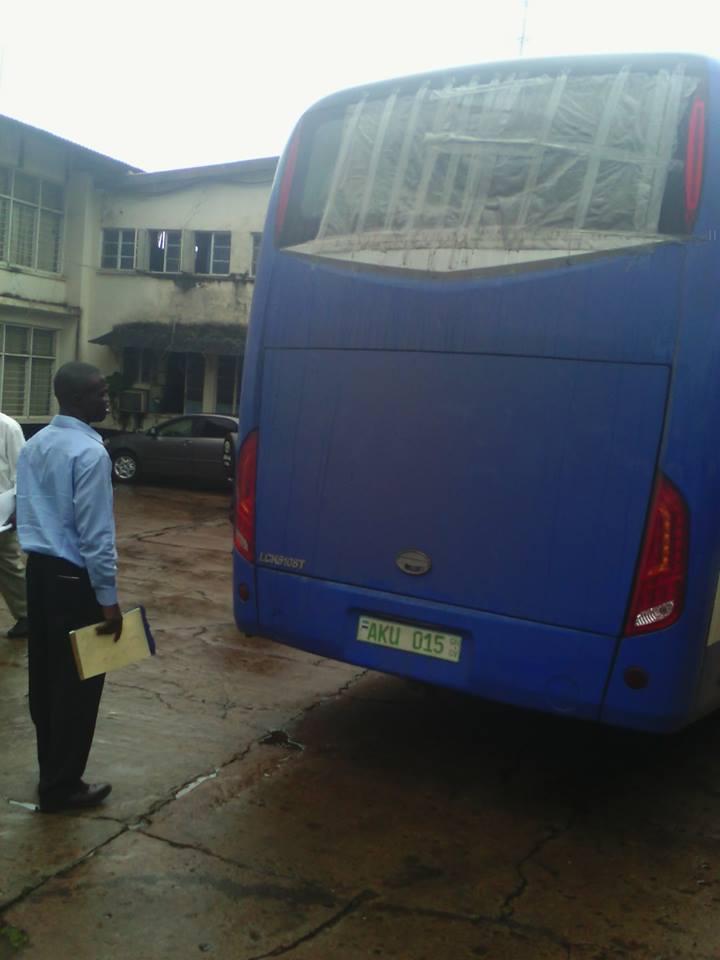 "It is my strongest conviction that it is only Sierra Leoneans who have the responsibility to make a change, we have to face our destiny and work towards it irrespective of party, ethic or tribal affiliations,'' he admonished.
The habit of attacking state property is not only unpatriotic, but completely un-civilized and retrogressive, he added.
He continued to say, Sierra Leoneans should learn from the past that "brutality and vandalism will not do us any good''.
"Let us face the future with open hearts and minds for the development and prosperity of this our beloved nation,'' he concluded.
Other residents have called for a thorough investigation into the matter and that anybody found wanting should be jailed unconditionally.