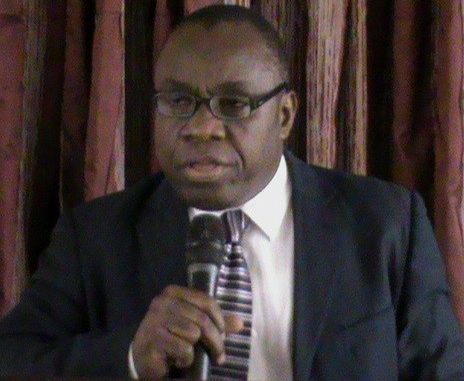 Freetown, Aug. 13, 015 (MOHS) – Deputy Health and Sanitation Minister 1, Mr. Foday Sawi has described environmental health problems in Sierra Leone as huge in magnitude and complex in nature.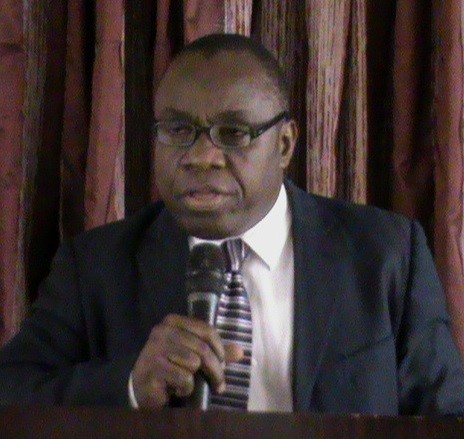 Deputy Health and Sanitation Minister 1, Mr. Foda Sawi
Addressing participants at a one day Consultative Workshop on the Environmental and Social Management Framework and Environmental Management Plan at the Shangri La Hotel in Freetown, Mr. Sawi noted that the workshop aims at enhancing positive environmental outcomes, prevent negative environmental impacts, identify and mitigate with appropriate measures the adverse impact might rise, and to ensure compliance with the World Bank's environmental safe guards policies.

Cross section of participants
Environmental and Social Management Framework the Deputy Minister said, provides overall guidance on the environmental screening and management for the various sub-projects within the Environmental Management Plan.
He noted that the overall aim of the Environmental and Social Management Framework was to establish procedures for Environmental Impact Assessment during the initial screening of the negative impacts which would require attention, prior to site-specific project implementation.
Mr. Foday Sawi told participants that the strategies contained in the plan focuses on the needs of Health Workers, Community members in cities and towns, household members and industrial workers, adding that where vulnerable groups are not catered for, is not only a personal tragedy but also an economic burden that reinforces poverty nationally.
The Plan he added seeks to strengthen Leadership and Governance, Service Delivery, Human Resources for Waste Management, Waste Management equipment and technology, Waste Management Financing, and Waste Management Information Systems among others.
Other speakers include the Director of Environmental Health and Sanitation, Dr. Ansumana Sillah.
Presentation from various organizations- UNFPA, UNOPS, World Bank and the Environmental Health and Sanitation Directorate formed high point in the deliberations.
KK/MOHS/SLENA