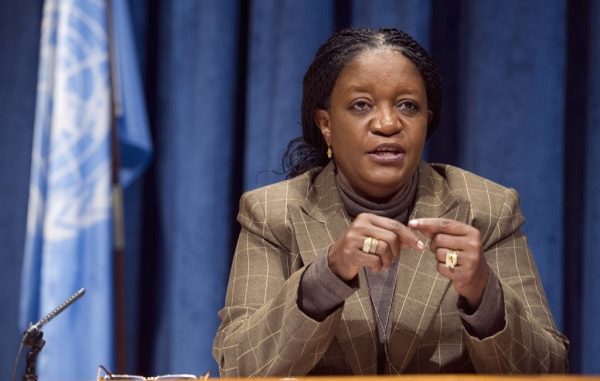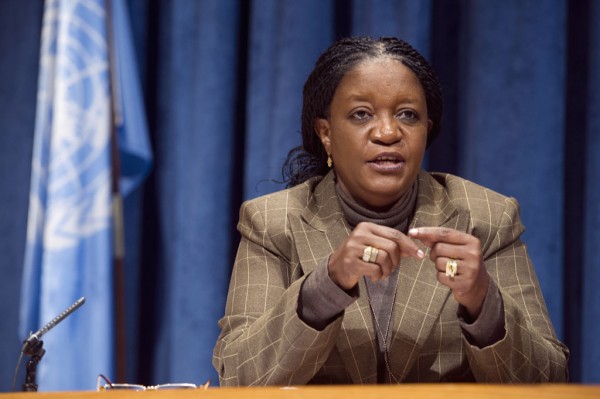 Statement by Zainab Hawa Bangura
I have been forwarded a letter being circulated on the internet and on social media, purportedly written by one "Zainab Bangura", asking all Sierra Leoneans to support the creation of a whistleblower website to fight against the corruption taking place in President Koroma's government. I would like to make it crystal clear that I am not the author of that letter. In so denouncing it, I want to make the following points known:
1) As a member of the APC party, and a former senior government minister, I still have access to the leadership of the party and to the government including the President. If and when I have issues that are of critical concern to me or against my principles and values, I can and will call them to express those concerns. They have always and still continue to respect that.
2) I have the utmost regard and respect for authority. I do not believe that the best option to disagree with a leadership is to insult them. Over the years, I have had serious disagreements with Julius Maada Bio when he was Head of State, President Ahmad Tejan Kabbah, and with various Presidents in my present job. That being said, I have and will always respect their offices and dignity. That is what democracy demands. The respect is not for them as individuals but for the office they hold, which is the highest in the land. So, as and when I have disagreed with them, I confront them and express in a very open and civilized manner my disagreement. As such, even when I lead the demonstrations for elections in Sierra Leone against Maada Bio, we stuck to the issues and made our views known publicly. That was and still is my method of engagement.
3) Throughout my various career journeys (from an Insurance Executive, to a civil society activist, to a UN staff in the field, to a senior government Minister and now an international civil servant on the global stage), I have never been a coward. I believe in confronting problems and trying to solve them. I have fought and continue to fight for the truth and justice. In that regard, if I strongly feel the person I have issues with needs to be confronted with facts and figures, I do it with all modesty and honesty, and I have always succeeded in getting results. It is only cowards or people without concrete facts who use pseudonyms or other people's names to attack the people they disagree with or hate.
4) Written content on social media and the Internet can be traced. It might be an expensive endeavor, but it can be done.
5) I have never and will never be involved in social media and Internet chats with the exception of promoting my work or communicating with friends, family and colleagues. My journey in life that has taken me from Yonibana to New York warrants that I behave with dignity and respect. I cannot disrespect my current status and position by dragging myself to the lowest level of indignity by writing such a letter against my own government. President Koroma is my President and will continue to be my President until he leaves office.
Against the background of 1-6 above, I am pleading with fellow Sierra Leoneans to keep me out of all ill-conceived political, religious and ethnic differences and arguments. It is extremely sad and unfortunate that most Sierra Leoneans do not respect one another or our country; cannot handle or deal with the successes of other people; and think that the only way they can achieve their objective is by dragging the names of hardworking Sierra Leoneans into the gutter. Yet, we complain about how successful other countries are. That success did not happen by accident, but by the concerted efforts of its people, working together and respecting each other.
A country is made up of its people, traditions, culture and landscape. When the people of a country have abandoned their culture and adopted a foreign culture and respect it better than their own; and have developed the habit of condemning their country and its people; and see nothing good in their country and so they work and scheme endlessly to destroy any successful person, then that country is doomed. Sierra Leone can only join the likes of Rwanda, Ethiopia, Ghana, Cape Verde and the rest of Africa that are moving far ahead when we all realize that we as a people have a common destiny, and that we have to move as one.
Nobody can develop Sierra Leone but us. We can only do that however when we start to realize that, (a) some people are born to lead and others are born to follow; (b) our leaders get their authority and strength from their followers; (c) insults and/or personal attacks are not the best way to address our differences. When we are all cognizant of the above realities, then, and only then can we move ahead with sincerity, strength and dignity to build a very prosperous and successful Sierra Leone that we can all be proud of to call home.
Thank you and Happy Easter.