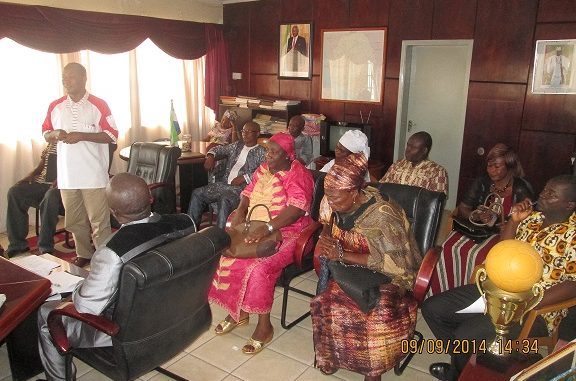 By Ralph Sawyerr :                        
Members of "Friends of Ernest Koroma" in The Gambia over the weekend made cash presentation of GD 10.000 (ten thousand Gambian dalasis) towards the fight against the deadly Ebola Virus in Sierra Leone.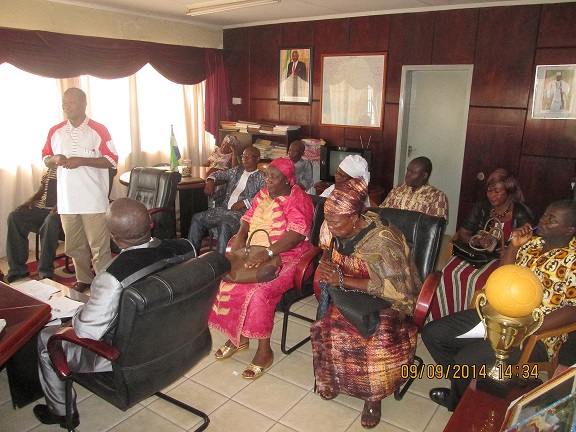 Making the donation in cash on behalf of the Organization to Ambassador Soulayman Daramy at the Chancery in Banjul, Chairman Edward Conteh said, they as citizens though living in the diaspora cannot sit back and watch as the Ebola virus terrorize their people and put their President through sleepless nights trying to eradicate the virus. "As a result, we decided to contribute this small gesture towards the fight and pray and also associate ourselves with the struggle until it is over" he said.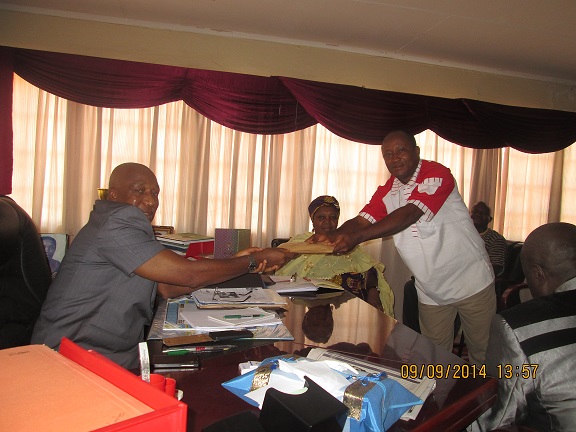 Ambassador Daramy receives the cash.
According to the Members, the love for their country and people burns deep within them and that they won't rest until the virus is kicked out.
Receiving the donation, Ambassador Daramy thanked them on behalf of President Ernest Bai Koroma , the government and people of Sierra Leone. The money he said is not to be measured by its amount but rather the gesture and love it portrays.
"Your little amount can save lives and contribute positively to the eradication of the virus and your gesture would go down in our country's history as an Organization that did help to saved many. He noted
He informed that all monies collected are being paid into the –HEALTH EMERGENCY RESPONSE BANK ACCOUNT and promised that the money will be used for its intended purpose.
Also present were the Deputy Ambassador Haja Saidata Sesay , who is the Head of RESCUE SALONE INITIATIVE , Head of Chancery Andrew Kamara  and staff of the Embassy.
BY:- Ralph Ese'Donnu Sawyerr,
Information Attaché,
Embassy of Sierra Leone,
In The Gambia and Senegal.
Amba