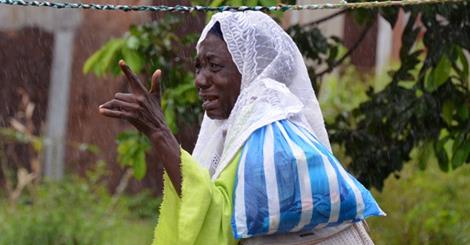 FATHER GOD, intervene now,  in the name of Jesus Christ , in our three countries being devoured by Ebola. Father, we  beseech you, intervene now and stop the suffering spreading through the land .
FATHER, WE HAVE SUFFERED TOO MUCH IN OUR SUBREGION. THE OTHER DAY, IT WAS WAR, DEATH, RAPE, AMPUTATIONS  AND DESTRUCTION. TODAY, IT IS EBOLA. HOW MUCH MORE CAN OUR PEOPLE ENDURE, GOD ? THIS IS DEBILITATING . YOU HAVE TO INTERVENE NOW, GOD AND SAVE OUR PEOPLE. WE BELIEVE IN YOU, GOD. WE LOVE YOU BECAUSE YOU ARE A GOD OF MERCY AND A GOD OF DELIVERANCE. YOUR HANDS ARE   FOREVER STRETCHED OUT TO YOUR PEOPLE TO DELIVER THEM. SAVE US, O LORD FROM THIS PLAGUE AND PESTILENCE. SAVE US, FATHER. INTERVENE AND REMOVE THIS EBOLA FROM OUR LAND .
PSALM 3 : 8
8 From the LORD comes deliverance.
May your blessing be on your people. NIV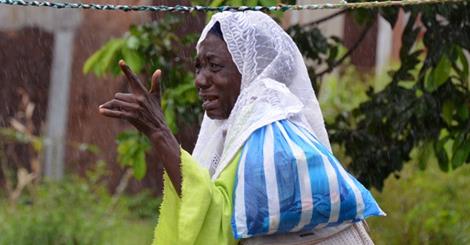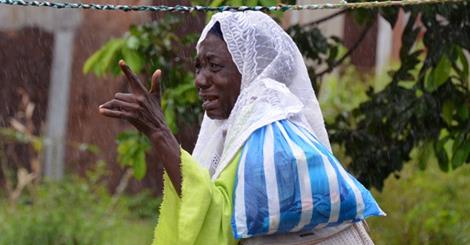 _____________________
Ebola's deadly toll: Portraits of grief
The deadliest Ebola outbreak in history continues to kill. World Health Organization Director General Margaret Chan said Friday that more than 2,400 deaths have been recorded in Sierra Leone, Guinea and the epidemic's Ebola-ravaged epicenter, Liberia.
The West African outbreak, Chan said, "is the largest and most complex and most severe in the almost four-decade history of this disease," with about 4,800 total cases recorded as of last week. And the disease is giving no ground: A top United Nations official warned recently that "the rate of acceleration is now picking up dramatically." The deadly virus, Liberia's defense minister said, "is now spreading like wildfire, devouring everything in its path."
Grief is spreading rapidly, too, as Ebola's body count soars.
RELATED READING: