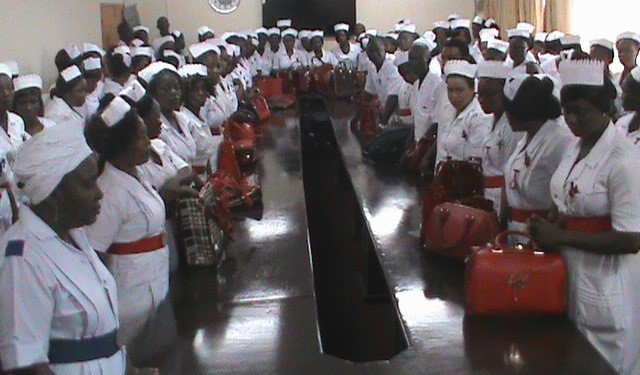 By Mamadi M. Khonte
Government health facilities across the country are to benefit from a crop of 120 newly trained and certified State Registered Nurses from the Faculty of Nursing, College of Medicines and Allied Health Sciences, University of Sierra Leone.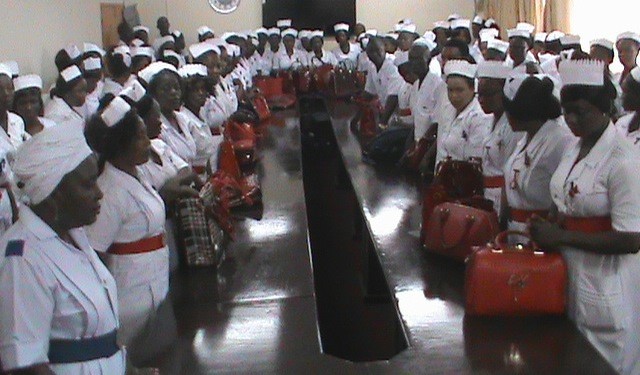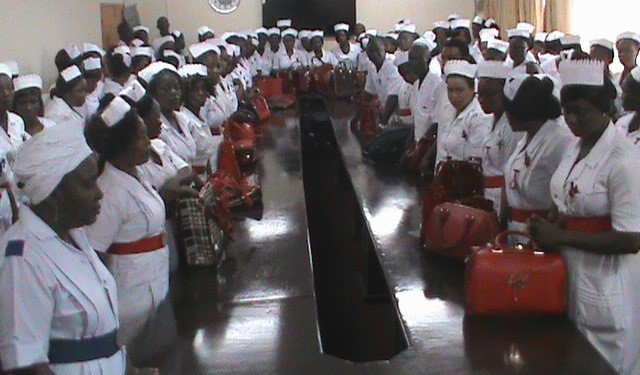 Cross section of trained certified State Registered Nurses
The nurses on Wednesday June 29, 2016 by courtesy of the Directorate of Nursing Services, Ministry of Health and Sanitation converged in the Ministry's conference hall at Youyi Building in Freetown for orientation before going to their various duty stations.
Addressing the newly qualified State Registered Nurses, the Minister of Health and Sanitation, Dr. Abu Bakarr Fofanah congratulated the nurses for their recent success and for making a choice of coming to the Ministry even though the working condition is not the best in the world.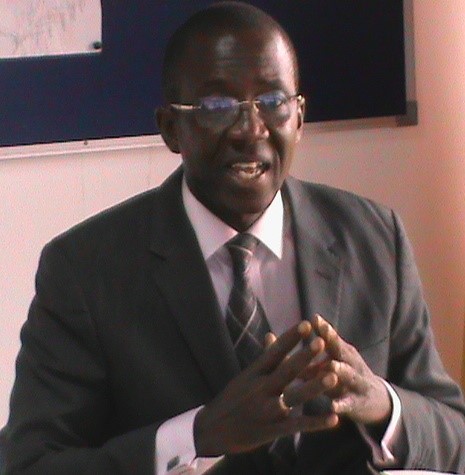 Health and Sanitation Minister, Dr. Abu Bakarr Fofanah
He reminded them that the nursing profession is a thankless job and needs courage, commitment and compassion.
Dr Abu Bakarr Fofanah informed them that there are different structures in the Ministry, where grievances brought up by health workers will appropriately be addressed and encouraged them to always use the right channel of communication.
He said as a Ministry, they will engage the Ministry of Finance, Human Resource Management Office and the Accountant General's Department to lift the moratorium on the recruitment of nurses and doctors with a view to filling the human resource capacity gaps in the health facilities.
Deputy Minister of Health and Sanitation 2, Madam Zuliatu Cooper said that the love of the country should be more paramount, adding that they as primary health giver must be patriotic by saving lives rather than the urge for money.
She said the success of a doctor depends on a very good nurse and reiterated the need for commitment and dedication to service.
Madam Cooper said that the reflection of the white uniform must reflect the services they render, by being more responsible and compassionate.
The Chief Nursing and Midwifery Officer, Matron Hussainatu Koroma, reminded them that nursing is a noble profession for which they are expected to upkeep the ethics and code of conduct of the profession by setting the pace for others to follow.
Matron Koroma reiterated that as health professionals, they should adhere to the Civil Service Code of Ethics and the Code of Ethics of the nursing profession.
She spoke on the process of recruitment, and the position of 59 nurses that are already with pin codes.
The Chief Nursing and Midwifery Officer cautioned them to be mentors and role models for others, and to be ready to cope with the challenges in their different duty stations or health facilities.