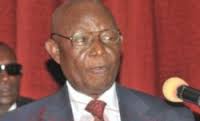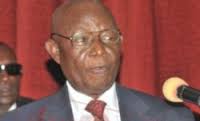 By a Forumite
Solomon Berewa boasts of experience
What experience?
The experience that has grounded the economy with
– No electricity, no water, poor health and education facilities?
– Highest maternal and infant mortality rate in the world?
– Growing youth unemployment currently about 60%?
– Transforming criminals into saints?
Or is it
– The experience of somnolence?
– The experience of somnambulism?
– The sleepy eyed experience of an aspirant who
can hardly stay awake during crucial meetings?
What experience?
– The experience of endemic corruption?
– The experience of giving contracts and jobs only
to SLPP card holders?
– The experience of politicizing micro credit?
– The experience of embezzling public funds?
No, indeed the donors have resolved not to release a single cent more until a full and proper account of the funds doled out to the Tejan Kabbah/Berewa led government is given.
And you know what, the International Community is right. Any more funds released to the SLPP will be squandered and stashed away especially now that "SLPP dae pack for go".
As we say goodbye to Mr. Sleepy experience. I Invite you all to join the APC team, fresh, dynamic with a clear vision to take Sierra Leone to the next level.
I thank you.