Freetown, Jan. 5, 015 (MOHS) – The Ministry of Health and Sanitation has held its first Health Sector Strengthening partners meeting on Friday January 2, 2015 in the Ministry's conference room in Freetown focusing on the Vision of the Minister for 2015-2016 and beyond.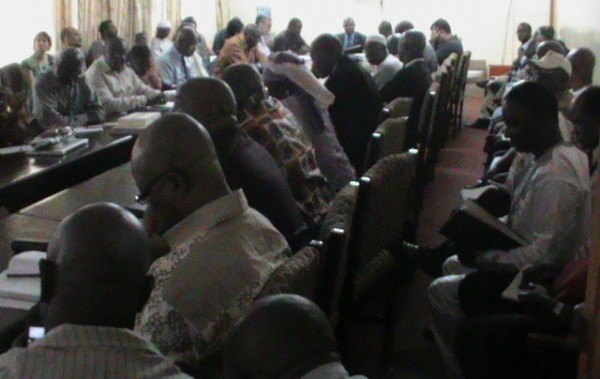 Senior MOHS Officials, Health development partners, members from the private sector and Civil Society
The Minister, Dr. Abu Bakarr Fofanah in December 2014 presented his Vision for 2015-2016, and 2016- 2020 to both partners, civil society groups and professional heads of the Ministry, with WHO leading the process with working groups to develop plans within the frame work of the Minister's Vision in building capacity for resilient health system in the health sector.
Addressing the meeting, the Chief Medical Officer, Dr. Brima Kargbo described the event as a situation for the Ministry and health development partners to brace up for the post Ebola era in meeting the challenges ahead.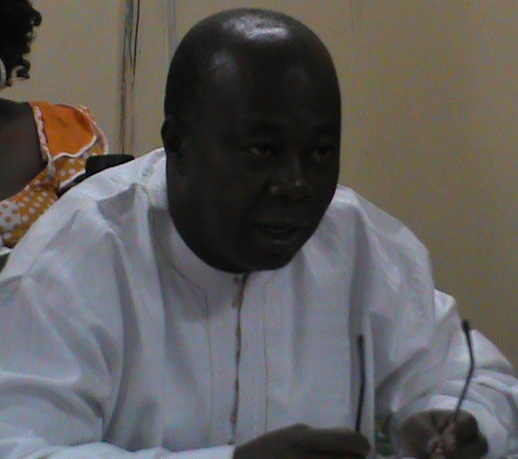 Chief Medical Officer, Dr. Brima Kargbo making his address
He noted that the period 2014 was very challenging and reiterated the need for working groups to assess and review both past and current plans with a view to developing strategies that would help achieve the Ministry's desired goal.
Dr. Kargbo expressed gratitude to every partners for the continued support towards the fulfillment of the sets milestones and called for more comprehensive approach in building up capacity for resilient health system both within the public and private sectors.
The WHO Cluster Head of Health System Strengthening, Dr. Tenniin Gakuru dilated on the need for positive presentations that would justify action on the Ministry's multiyear plan in building a resilient system for health in Sierra Leone, and a look at Community engagement and ownership, Desk Review Situation analysis at central level, and the Joint Programme Frame Work among other key issues.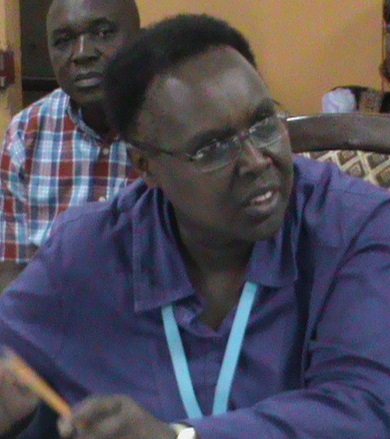 WHO Cluster Head of Health System Strengthening, Dr. Tenniin Gakuru
Other highlights of the meeting include participatory approach to address Environmental Health and Sanitation, Readiness of Public and Private health services in communities, Integrated social mobilization programme, Sustainability of Community Blood Donor Association for current and post Ebola further research on post Ebola Virus Disease (EVD) study to evaluate services, Patient and Health Workers Safety, Mechanism for Patient's Complain, Filling the gap for high vacancy rates for hospital staff, Strengthen Outreach Services, Mental health with community mental health services, and strong community empowerment in line withs the Agenda for Prosperity.
JAK/MOHS