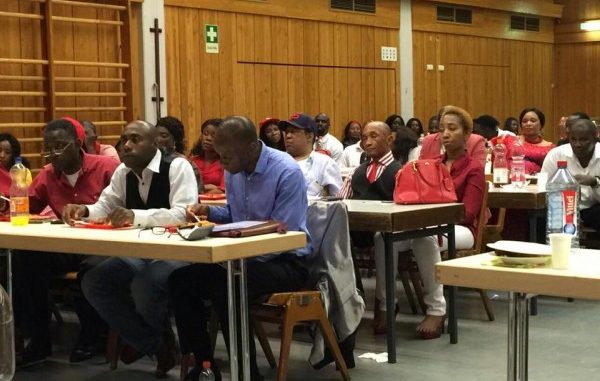 By Ibrahim Pat-Sowe :
APC Germany elects new executive
Members of the All Peoples Congress party (APC) in the Federal Republic of Germany have elected a new executive with Mr. Ahmed Salim, emerging as the new Chairman of the branch.
Ten executive positions were voted for and the new executive have already been inaugurated by the APC Diaspora delegates, headed by Ambassador Osman Foday Yansanneh. Addressing his comrades immediately after his inauguration, the newly elected Chairman, Mr. Ahmed Salim, thanked all those who participated in electing a new and vibrant executive and further encouraged members to be committed and work towards moving the party to a higher heights.