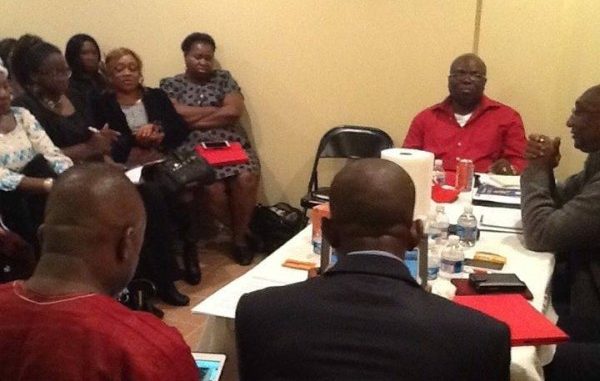 PRESS RELEASE ON THE POSTPONED APC LEADERSHIP DIASPORA TOUR .
I have been directed by the APC National Secretary General , Comrade Alhaji Osman Foday Yansaneh to inform Comrades of the Diaspora that the much anticipated APC leadership Biennial Diaspora Tour will now take place starting mid April , 2016 .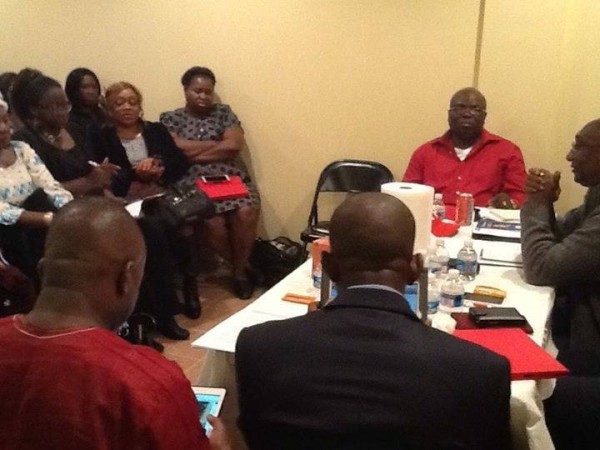 THE LAST TIME A DELEGATION WAS IN THE U.S.
The delegation will be led by the Deputy Chairman and Leader , and Minister of Mines and Mineral Resources , Comrade Minkailu Mansaray and will include the following ;
2. Comrade Alhaji Ambassador Osman Foday Yansaneh APC National Secretary General
3. Comrade Momodu Allieu Pat – Sowe
Chairman Western Region and Minister of Fisheries and Marine Resources
4. Comrade Leonard Balogun Koroma , APC Coordinator , Elections and Diaspora Affairs and Minister of Transport and Aviation
5. Comrade Mohamed Don Don Do Bangura – Deputy National Organising Secretary
6. Comrade Elizabeth Mans – President APC Womens Congress
7. Comrade Bai Mahmood Bangura – President
APC National Youth League
8. Comrade Madam Fatmatta Binta
Member – National Advisory Council
8. Comrade Allieu Malodor – Special Envoy , Trade and Investment
9. Comrade Sheik Sillah
District Chairman
Bo
10. Comrade David Forna – Personal Assistant to National Secretary General and Secretary to the Delegation
In view of the announced tour , all APC Diaspora branches and chapters are informed that the cut off date for new membership registrations is Sunday March 20th , 2016 .
Diaspora branches / chapters are also urged to ensure that all outstanding APC membership cards due their respective branches/ chapters are received from APC headquarters by Thursday March 31st , 2016 .
Any registration after March 20th , 2016 will not be valid for voting at any branch election held during the tour .
A complete and detailed itinerary of the visit and countries to be visited will be released shortly .
The countries to be visited include :
The United States of America
The United Kingdom
Holland
Germany
Sweden
Brussels
PHASE 2
The Gambia
Guinea
Comrade Leonard Balogun Koroma
APC Coordinator
Elections and Diaspora Affairs
Minister of Transport and Aviation
19th February , 2016