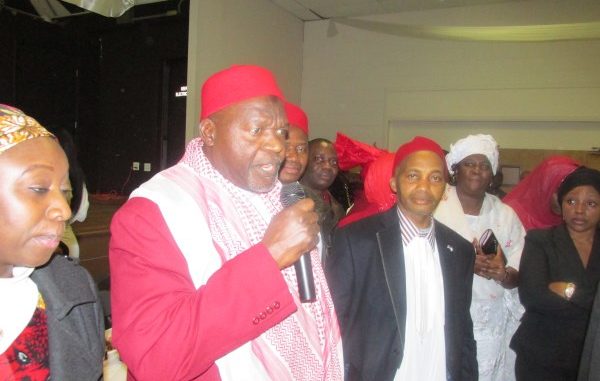 By KABS KANU
Life is really unpredictable: Mr. Brima Bangura , popularly known as BB, of Somerset, New Jersey , died on Tuesday morning at his home at Highland Park, New Jersey. Mr. Bangura was a staunch member of the APC North America. He was Assistant Organizing Secretary of APC NA and a strong member of the New Jersey Chapter.
The late Brima Bangura ( BB ) is seen here –Third from right –during the Repass for the late Dauda Bangura –in February this year. The APC New Jersey Chapter is making a presentation to the family and BB is an active participant . Little did he or anybody know that BB  himself will pass away this year. This is the kind of dramatic  and action photo you  will find only in COCORIOKO. We also have a photo of BB  among other muslims praying over Dauda Bangura's coffin outside the mosque in the Muslim prayer for the dead, known as Janaza. But we will not publish it, because it is very moving.
We extend our deepest condolence to the family and all New Jerseyans, including members of the APC,  who have been plunged into mourning once again by another sad and shocking death in the community –one of over 7 we have had in New Jersey in just one year.
Shortly after Dauda Bangura died , another big tree in the APC North America, Mr. Aziz Nabe died in March. Many other  present and past residents of this community died during the year, notably Mr. Festus Koroma, Ms. Catherine Coker , Mammy Khadi Pearce, Mr. Momoh Unisa Kamara, Mr. Andrew Komeh, Mr. Joseph Wisman jr , Mr. Morris Dakiya , Member of Parliament Madam Alice Mammy Foyah etc. In fact, the past year has been very hard on New Jersey. During the tail end of last year, other community activists Haja Fatu Dumbuya,  Alpha Ahmad Tejan-Cole and Mr. Ahmad Mustapha also died shockingly .
JAMES 4 teaches us in verses 13 and 14  about the unpredictability and impermanence of life.
13.) Go to now, ye that say, To day or to morrow we will go into such a city, and continue there a year, and buy and sell, and get gain:
14.) Whereas ye know not what shall be on the morrow. For what is your life? It is even a vapour, that appeareth for a little time, and then vanisheth away.
Many people interviewed by COCORIOKO yesterday said that they were afraid about the events that had transpired in New Jersey during the past year. The mortality of man never became more certain to them than the past year. Others said such events should draw us closer to God because nobody knows when it will be his/her turn.
During the Independence Anniversary celebrations in April,  christians and muslims got together and organized an Interfaith Prayer Service to seek the face of God and pray his divine intervention in the community to stave the deaths. It seems we all have to continue praying.
May the soul of the Late BB  rest in peace.
Koranic reading will take place at his home in Highland Park today Thursday October 31.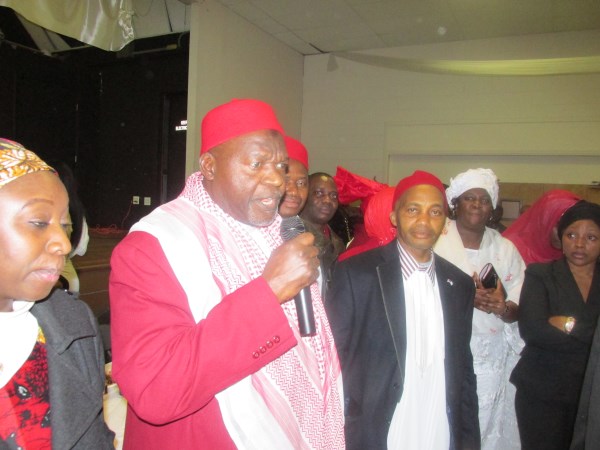 FROM LEFT : APC MEMBERS CONSOLING THE FAMILY OF MR. DAUDA BANGURA AT HIS REPASS  : Madam Saffie Kosay ; President of the NJ Chapter Alhaji Badara Kamara; Mr. Suliman Conteh; Secretary General Mr.Alimamy Turay , THE NOW DECEASED BRIMA BANGURA ( BB) , Madam Madina Rahman and another sorrowing member. PHOTO WAS TAKEN BY REV. LEEROY WILFRED KABS-KANU OF COCORIOKO.