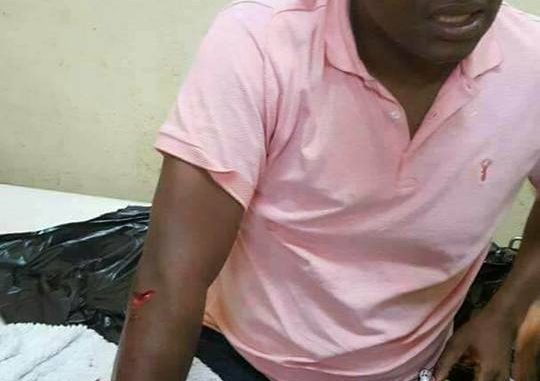 *By Abdul Malik Bangura*
Chairman and Leader and 2018 Presidential aspirant of the Alliance Democratic Party (ADP) , Mohamed Kamaraimba Mansaray has said he was never attacked by anybody and that photos been circulated of him having wounds, were done by "mischievous citizens who want to create unnecessary political tension in the country."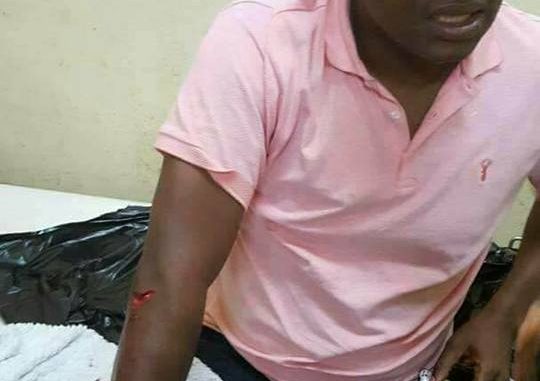 Mr. Kamarainba was speaking to Awareness Times Newspaper this afternoon of Friday 6th October 2017, whilst reacting to photos been shared of him with wounds, and these photos are carrying captions that he was attacked by alleged supporters of the ruling All Peoples Congress (APC) in the APC stronghold of KONO District.
Whilst explaining, Kamarainba said "I have this wound this morning when I had an accident in my hotel bathroom here in KONO." He said, "I fell on the floor of the bathroom," stressing that he was never attacked and that he is infact enjoying the best of reception in KONO.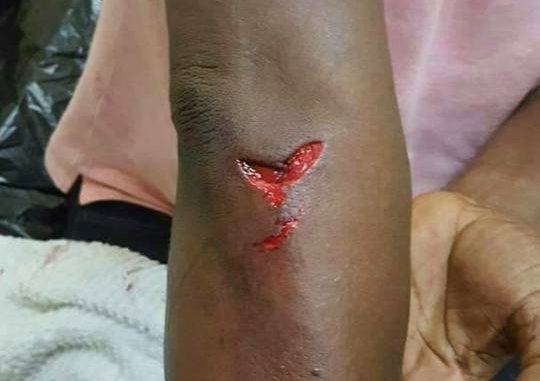 Kamarainma, who is currently in the eastern district of KONO to commission his party's branch office in the district, described how supportive and politically tolerant the people of Kono have been to him. He said, it is very unfortunate that he had that accident in his bath room, but at the same time, he urged social media users sharing the photos, alleging that he was attacked by the ruling All Peoples Congress (APC) supporters, to stop that acts henceforth.
Meanwhile, Kamaraimba assured that he is now responding to medication and further confirmed that tomorrow he would be attending the official opening of his party office in Kono.
_Meanwhile, with this update are the photos of Mohamed Kamarainba Mansaray after he fell in his bathroom._
*©Awareness Times Newspaper*