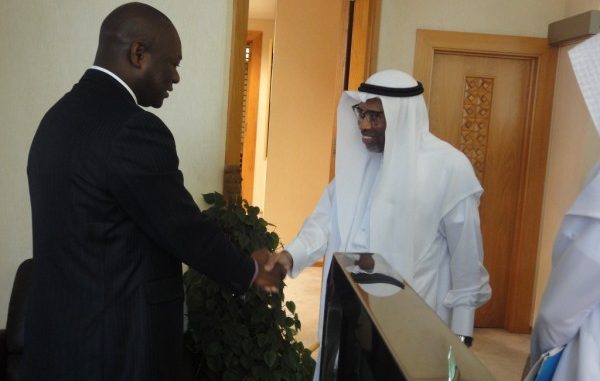 By Alhaji M.B. Jalloh, Press Attaché, Saudi Arabia :
Sierra Leone's Minister of Finance and Economic Development arrived in Saudi Arabia's Port City of Jeddah on an official visit on Wednesday, 13th November, 2013.
On Thursday, Dr. Kaifala Marah who is also Sierra Leone's Governor to the Islamic Development Bank (IDB) met with the President of the IDB, Dr. Mohamed Ali Al Madani, the Vice President (operations) Dr. Birama Boubacar Sidibe and a good number of senior officials of the bank.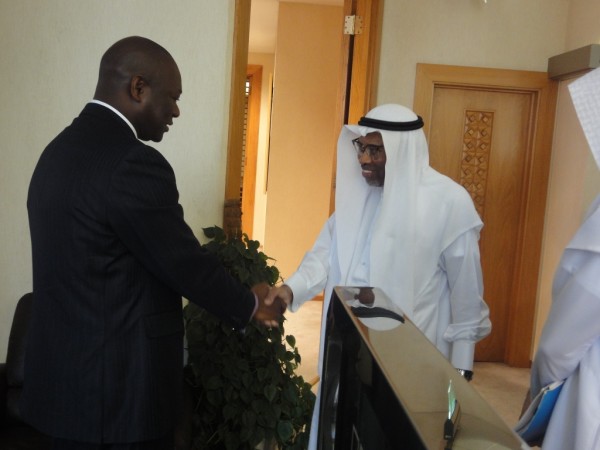 In a brief interview with the minister, he said he had "very fruitful discussions" with the bank officials and that he was assured of the Bank's continued commitment and support to fully provide funding for some projects in Sierra Leone, especially in the area of Community Driven Development.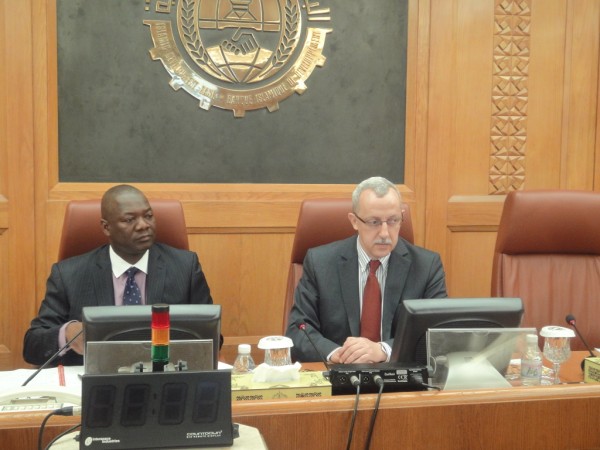 The minister is accompanied by Kawusu Kebbay, Director, Development Aid Coordination Office (DACO) and Alpha Kapri Bangura, Director, Public Investment Management (PIM) Unit of the Finance Ministry.
The IDB was formally opened on the 20th October 1975. And Sierra Leone became member on 29th May, 1982. The present membership of the Bank consists of 56 countries.
The functions of the Bank are to participate in equity capital and grant loans for productive projects and enterprises besides providing financial assistance to member countries in other forms for economic and social development.
Meanwhile, the minister and team are also scheduled to pay visit to Riyadh, the official capital of Saudi Arabia this weekend to hold similar meetings with officials of the Saudi Fund for Development. More on the visits later….