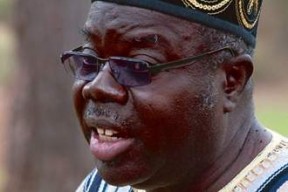 By KABS KANU :
The fact that the Sierra Leone media jumped the gun this week when it published screaming headlines that the country has missed out on the Millennnium Challenge Corporation ( MCC ) Compact Award has been confirmed by the MCC.  Just as it was announced by Sierra Leone's Ambassador to the United States, His Excellency Mr. Bockarie Stevens and the COCORIOKO   newspaper this week that a decision about the country has not yet been made by the MCC Board, the MCC itself confirmed on Wednesday in a statement that " the Board will need to affirmatively re-select Sierra Leone when it meets in December 2013."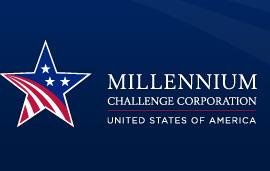 In a well-publicized interview with COCORIOKO  on Tuesday, Ambassador Stevens lashed sections of the Sierra Leone media for failing to verify their story that their country has lost the opportunity to win millions of dollars of Compact Award for failing 9 of the 20 benchmarks for eligibility for the Award. Sierra Leone 's scorecard , which saw her passing 11 of the 20 benchmarks was  in fact the most impressive among her West African neighbours and no decision had been made about the country's eligibility for the award, following the November 6, 2013 release of the MCC Scorecard for 2013.
In fact , Sierra Leone has also done better than many West African nations in the fight against corruption under President Ernest Koroma's NO SACRED COW  policy. There has been more arrests and prosecution of ministers and public officials accused of corruption than in any country in the sub-region. Though the country gained 47 percent in the 'Efforts to combat Corruption'  index, President Koroma's government has a good record regarding its "past, current and future efforts to promote transparency and fight corruption" , which the MCC says it will review in December .
During his interview with COCORIOKO  on Tuesday, Ambassador Stevens lamented the fact that his country's negative score in the corruption index may have been caused by biased and exaggerated media reports and statements by dissident elements in online newspapers and the internet.
THIS WAS WHAT THE MCC ANNOUNCED ON WEDNESDAY IN  A RESPONSE TO AN ENQUIRY FROM COCORIOKO CORRESPONDENT DENNIS KABATTO  :
"MCC's Board of Directors meets once a year to select eligible country partners for that fiscal year. The MCC Board of Directors selected Sierra Leone as eligible to develop a compact in December 2012. Sierra Leone and MCC are currently working on developing a compact; however, to continue this process past December, the Board will need to affirmatively re-select Sierra Leone when it meets in December 2013."
"Countries' performances on fiscal year 2014 scorecards, released November 6, will help inform the Board's decision.  Sierra Leone has been a strong partner in compact development so far. However, due to the negative change in its scorecard, MCC's Board will review the overall policy environment in Sierra Leone regarding transparency and efforts to combat corruption.
"This review will help inform the Board's decision about continued compact development. To that end, MCC and the Government of Sierra Leone remain engaged in an ongoing dialogue regarding the Government of Sierra Leone's past, current, and future efforts to promote transparency and fight corruption."