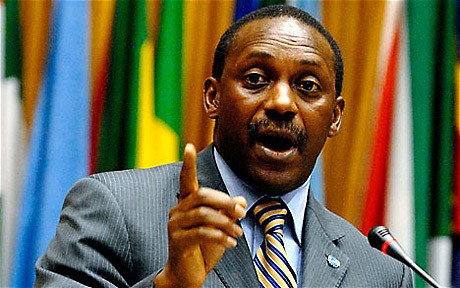 Sierra Leone People's Party ( SLPP ) Presidential flag bearer hopeful, Dr. Kandeh Yumkella, suffered a major shock last week when his own estranged elder brother, former Ambassador Foday Yumkella, publicly endorsed his bitter rival , Julius Maada Bio in a video that is being widely circulated on social media.
For Sierra Leoneans big on family values, the incident has been described in the COCORIOKO FORUM by many citizens as abhorrent as it is not consistent with our cultural mores for one brother to publicly support his own blood brother's foe in such a significant fight as a Presidential race. It is even more unbelievable when you  consider the man involved—Maada Bio, who is not enjoying a kind review from most of his countrymen and women and who is accused of splitting the SLPP and making it difficult for the party to win any election in Sierra Leone. People could not help asking : How could Foday Yumkella afford to support such a person against his own kid brother , whom  he should be encouraging and motivating ?
THE BIO MEDIA TEAM REPORTED ABOUT IT TRIUMPHANTLY : THIS WAS WHAT THEY PUT OUT
YUMKELLA DECLARES BIO AS THE NEXT PRESIDENT
By: Julius Maada Bio Media and Communications Team
Dr Kandeh Yumkella's elder brother and former High Commissioner to The Gambia, Ambassador Foday Yumkella has declared Brigadier (Rtd.) Julius Maada Bio as the next President of the Republic of Sierra Leone. Ambassador Foday Yumkella made this public declaration during the 53rd birthday party celebration for the former Head of State at his Juba Hill residence on Friday 12th May 2017.
In a short statement which thrilled Party Stakeholders and members, the biological brother of Dr Kandeh Yumkella stated that he wanted to wish the next President (Brigadier Bio) of the Republic a happy birthday. "I will look forward probably next year when we will celebrate this birthday as the President of the Republic of Sierra Leone," Ambassador Foday Yumkella declared.
The confident Ambassador Foday Yumkella who appeared very delighted with the declaration ended by saying that everybody would have got the message expected from Foday Yumkella. It was like a genuine recognition from a man who loves the SLPP and cares about the country knowing that SLPP and the country expect him to choose the most popular aspirant and not the unpopular aspirant even if the latter is his brother.
The latest endorsement of Brigadier Bio to be the next President by Ambassador Foday Yumkella is part of the overwhelming realisation within the SLPP that many senior Party Stakeholders are now uniting behind Bio as the most capable flagbearer aspirant to return the SLPP to governance in 2018. Also, the fact that Ambassador Foday Yumkella has publicly declared for Bio despite his younger brother being an aspirant, shows that Foday Yumkella has put the interest of SLPP coming to power above family interest.
Many SLPP members have also opined that unlike Dr Kandeh Yumkella, Ambassador Foday Yumkella has a track record of service and commitment to both SLPP and the country. During the previous SLPP Government of President Kabbah, Foday Yumkella served the country in various capacities as Sierra Leone's High Commissioner to The Gambia, Minister of State for Presidential Affairs, Deputy Minister of Mineral Resources and Deputy Minister of Agriculture, Forestry and Environment.
Ambassador Foday Yumkella is also a highly respected stakeholder in the Party and many hold him in high esteem for his contributions to the SLPP spanning over decades leading to many electoral successes of the SLPP during national elections since the late 1990s. He is also highly regarded in Kambia District. It is conceivable that because of his wealth of experience both in national politics and governance, he has now publicly endorsed Brigadier Bio for Presidency as he is convinced that Bio will not only return the SLPP to governance in March 2018 but also that Bio will make a great President.
Since the declaration by Ambassador Foday Yumkella for Brigadier Bio to be the next President many political observers, commentators and independent voters have also praised Bio for his efforts to unify the SLPP by reaching out to fellow aspirants and even their family members to support his candidacy. Conversely, political observers, commentators and independent voters are now asking after this declaration: if Dr Kandeh Yumkella cannot unite his family members to support him, how can he unite the SLPP or the country behind him?
©Julius Maada Bio Media and Communications Team
THE KANDEH YUMKELLA TEAM HAD THIS TO SAY :

FODAY YUMKELLA ENDORSES MAADA BIO…NOW WHAT?
When Kandeh Yumkella left his lucrative job at the U.N. to enter Sierra Leone politics, he said he is doing so to help change the political narrative in the country. He reminded people how corruption, nepotism, tribalism, etc, dominates the country's political discuss, and promised not to repeat those mistakes before or after elections.
His campaign, he said, will be about issues facing the everyday Sierra Leonean. He reiterated that his focus will be to talk to Sierra Leoneans and inform them of what he is capable of doing to improve their lives and help pave the way for future generations. To this day, that narrative has not changed.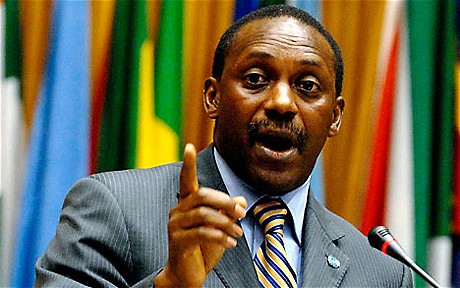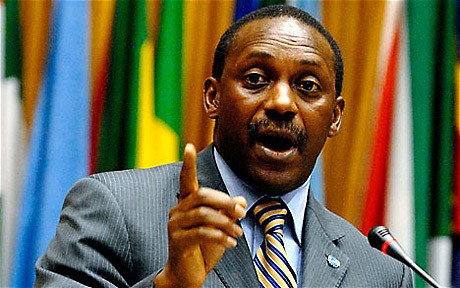 Although KKY (as he is fondly called by his supporters), has been subjected to all the negative implications of discriminatory politics within his political party, he never believed he can use the same method to gain grounds among his political rivals.
Therefore, he welcomes the endorsement of his brother, Foday Yumkella, of his political rival Julius Maada Bio. He sees this as a step in the right direction for the political maturity of our country. He believes that other Sierra Leoneans should take an example from his brother to think beyond family and tribal lines to vote for who they believe can better handle the current economic, social, and political situation of the country. He will continue to remind his people that among all those vying for the office of president of the Republic of Sierra Leone in the coming 2018 elections, he is the best to handle the issue of development that this country so badly needs.
He encourages every Sierra Leonean to ignore immediate gratifications and focus on the long road that this country is headed to. He believes he is a brother to all Sierra Leoneans, because his focus is: #COUNTRY FIRST.
KKYM MEDIA TEAM