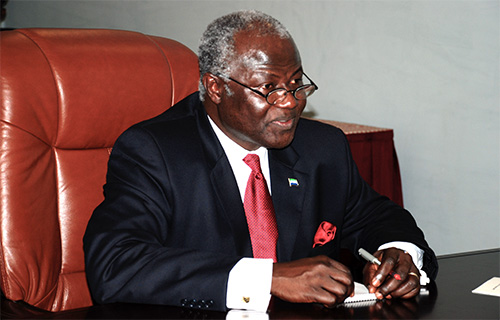 By ANDREW PHIRI –
NAMIBIAN President Hage Geingbo and Sierra Leone's Ernest Koroma are expected in the Tourist Capital Livingstone today to attend the Committee of 10 (C10) summit on United Nations Security Council reforms.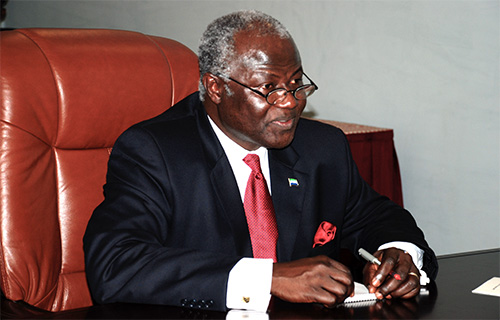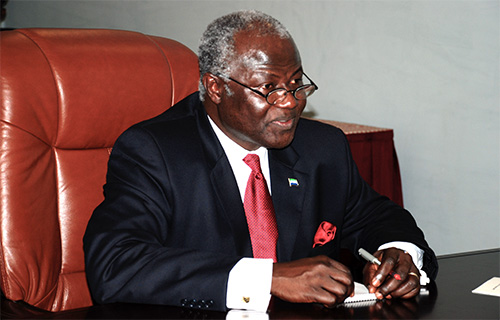 Zambian leader Edgar Lungu will also be in Livingstone today with his counterparts from foreign countries.
Foreign Affairs Minister Harry Kalaba who arrived in Livingstone yesterday announced that all the foreign ministers from the C10 had arrived while the Heads of State will arrive today.
Countries attending the summit are Namibia, Kenya, Uganda, Algeria, Libya, Senegal, Sierra Leone, Equatorial Guinea, DR Congo and host Zambia.
"All is set for the summit. The C10 are strictly mandated to look at the fact that the UN Council on Security has remained unreformed for a very long time and Africa has had no representation on the UN Security Council," Mr Kalaba said.
Mr Kalaba said Africa feels it has a legitimate right to be on the UN Security Council as three quarters of the work handled by the UN Security Council deals with Africa and it also forms one third of the membership.
Zambia's permanent representative to the African Union (AU) Susan Sikaneta has commended President Lungu for his commitment and positioning Zambia on the international scene.
Ms Sikaneta said the Heads of State summit to be held tomorrow would be preceded by the C10 joint meeting of Foreign Affairs ministers, co-chaired by Mr Kalaba and his Sierra Leone counterpart Samura Kamara.
The outcome of the summit to be held at the David Livingstone Safari Lodge would be presented to the AU Heads of State Summit scheduled for South Africa next month.
The decisions of the AU summit would be presented at the 17th General Assembly of the United Nations in September this year for consideration.
She, however, expressed concern at the low pace of consensus by African governments' assembly in the past 10 years to come up with a common ground to be presented to the UN General Assembly.
In a separate interview, Zambia's permanent representative to the UN, Mwaba Kasese-Botha said more countries had shown interest to support Africa's bid for two permanent seats at the Security Council at this year's UN General Assembly.
Dr Kasese-Botha said there was need for reforms in the UN Security Council.
Dr Kasese-Botha also said the UN had made significant efforts towards these reforms despite progress being slow.
She reiterated the need to have a two-thirds majority so that Africa could have a strong voice in the UN Security Council.
"We also realise that we need a two-thirds majority on the permanent Security Council in order for our voice to be heard. So what we need is to bring other regions to meet the required ratios and so far we have some countries that have agreed," Dr Kasese-Botha said.