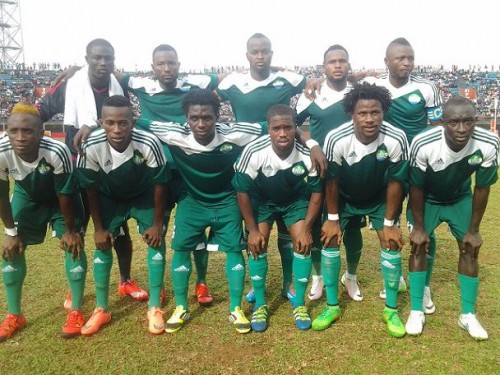 Sierra Leone's national football team, Leone Stars, sent the whole nation into raptures of joy last Saturday when they beat Sudan 1-0 in the African Nations Cup Qualifier at the Siaka Stevens Stadium in Freetown.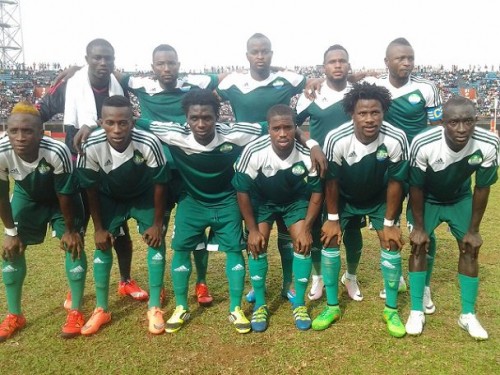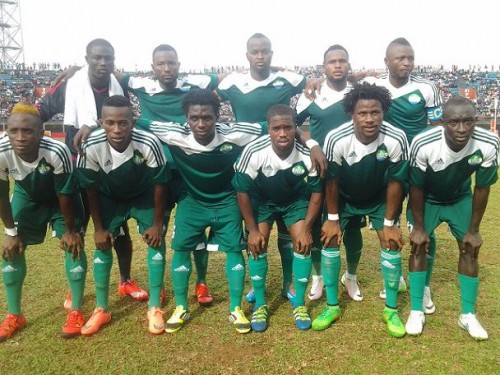 LEONE STARS
Sheka Fofanah aka Eto'o netted the only goal in the 65th minutes .
Sierra Leone will however need to defeat Ivory Coast in their last match in Abidjan in September to make it to the African Nations Cup competition to be held in Gabon next year.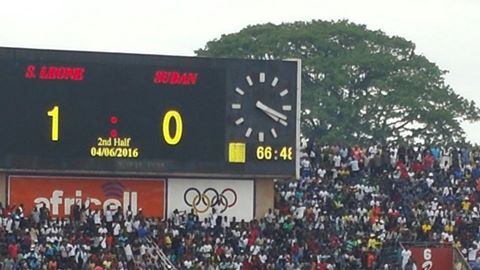 POLICE PROTECTION FOR LIBERIAN NATIONAL TEAM
The BBC reported today that players of the Lone Star, the Liberian national football team , had to be detained in their dressing room for an hour to save them from angry Liberians waiting for them outside the stadium after they blew a two goal lead and were forced to a 2-2 draw by Togo in a crucial African Nations Cup qualifying match at the Antoinette Tubman Stadium in Monrovia this evening.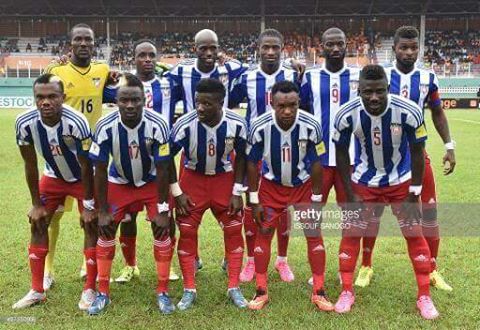 LONE STAR
There was heavy anticipation and anxiety over the match because if Liberia had won it, they would have needed only a draw with Tunisia in September to qualify for the African Nations Cup. Secondly, even defeat by Tunisia would have still seen Liberia qualify as the best runners-up.
The whole nation turned out in full today to support the team either by jamming the stadium or keeping their ears glued to radio commentaries at home and around street corners. Everybody wanted victory and many people were hopeful of a win.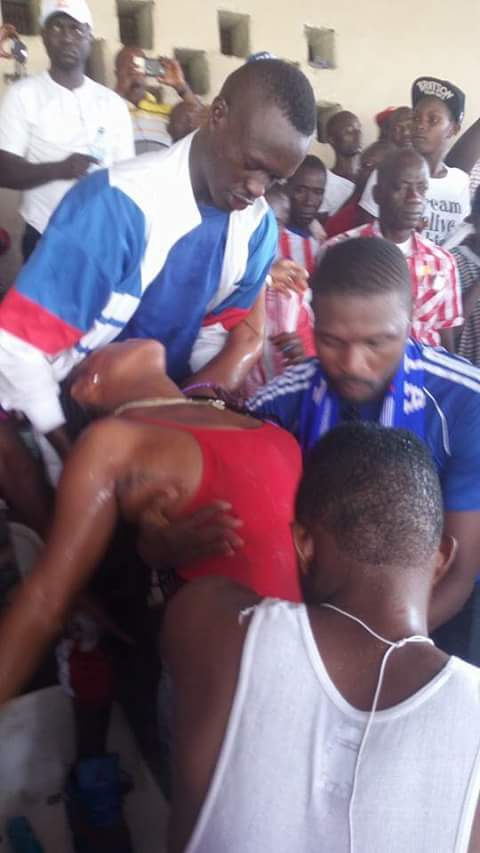 LONE STAR SUPPORTER FAINTS
The team did not disappoint them in the first 69 minutes as the Lone Star roared to a commanding 2-0 lead with goals from Gizzie Dorbor (4th minute ) and William Jebor (55th minute ) . But within the last 20 minutes, the team unraveled as the Togolese rallied to score twice to stun every Liberian . Photos were shown of a fan fainting in the field.
The crowd was so angry there were fears that they would have manhandled the players.
Now, Liberia have to beat Tunisia in Tunis to have any chance of making it to the African Nations Cup.