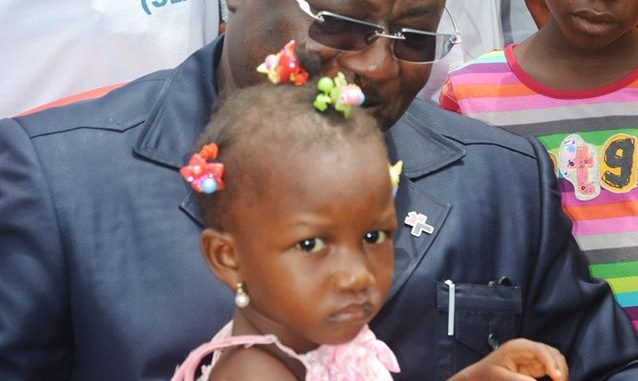 By State House Communications Unit
Meeting with over 20 survivors at State House Monday 25 May, barely a year since the outbreak, President Ernest Bai Koroma assured survivors of the dreadful Ebola virus disease of government's readiness to provide them with the necessary social services till their lives return to normal.
He said when the epidemic was reported this time last year, people received the news with mixed feelings and interpretations, saying that the issue of denial resulted to the death of considerable number of people – 3,000 have died so far.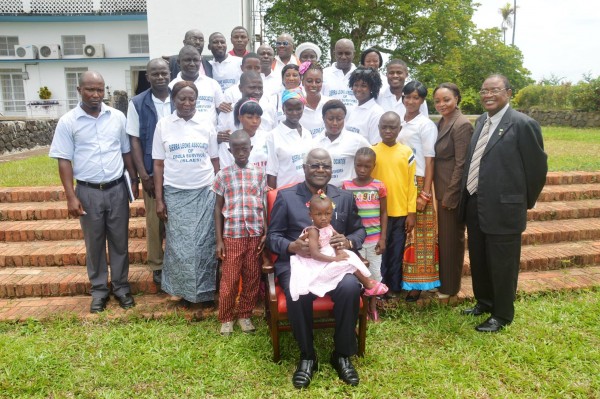 The president disclosed that as at Sunday 24th May the country recorded 4,013 survivors. This, he said, happened because of government's efforts in conjunction with international partners.
While expressing gratitude to Ebola survivors for their resilience, President Koroma also commended the Ministry of Social Welfare, Gender and Children's Affairs for what he referred to as proactiveness in planning programmes for survivors.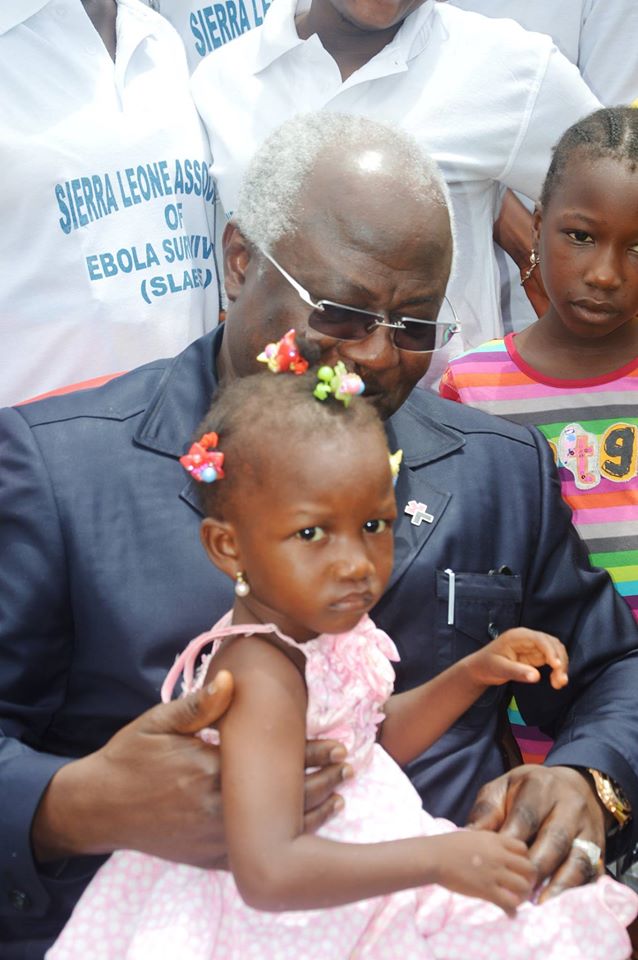 Prior to the Ebola outbreak, President Koroma said his government had meant well for the country when it introduced the free health care initiative. He reminded that whosoever holds a certificate of Ebola survival will equally benefit from the free health care services and will be treated with whatever illness he or she may suffer from gratis. The head of state said a National Memorial Day for Ebola survivors will be set aside after the virus has been eradicated.
Presenting a group of Ebola survivors to the president, Minister of Social Welfare, Gender and Children's Affairs Alhaji Moijueh Kaikai disclosed that the survivors are planning a massive anti-stigma sensitization campaign. He therefore requested on their behalf to have a group photograph with President Koroma for display on billboards across the country.
Yusufu Kabba of the Sierra Leone Association of Ebola Survivors described the meeting with President Koroma as a special moment. He said they are receiving support from government through the Ministry of Social Welfare, Gender and Children's Affairs.
He thanked government for providing free medical support to survivors, and expressed delight for livelihood support as they are always engaging their colleagues on abstinence as everybody wants to say goodbye to Ebola in Sierra Leone.
Amongst them was Sierra Leone's first Ebola survivor Victoria Yillia who was declared Ebola free in June last year.