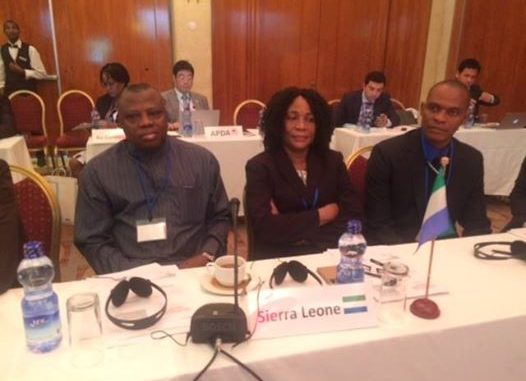 By Abdul Karim Koroma :
Majority Leader of Parliament, Hon. Ibrahim Bundu is leading Sierra Leone's parliamentary delegation to the 'Part II of the Asian Population and Development Association (APDA) project on Enhancing the Role of Parliamentarians in the Inter-linkage  Between Population Issues and the Sustainable Development Goals Agenda', which commenced today (10th August, 2016) at the Hilton hotel in Addis Ababa, Ethiopia.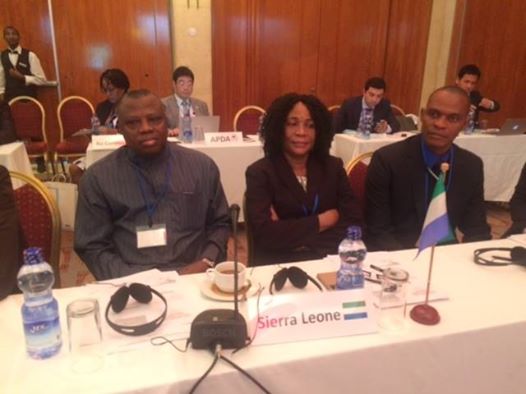 The meeting is organized by the APDA, Japan Parliamentarians Federation for Population in collaboration with the House of People's Representatives of Ethiopia.
The main focus of the three days conference is to further elaborate on the topics discussed in the project's Part I and to introduce concrete innovative ideas in addressing the way forward.
In a brief chat with Hon. Ibrahim Bundu, he stated that the conference is of strategic importance to Sierra Leone. He said that as Members of Parliament the people are looking up to them to deliver goods and services that would impact their lives.
He pointed out that population issues clearly outlines the road map for the equitable distribution of the nation's wealth to all its citizens.
The Majority Leader's delegation comprises: Hon. Helen Kuyembeh, Member of Parliament of the Sierra Leone People's Party (SLPP) and Mr. Mohamed Koroma, Clerk of Committees and Personal Assistant to the Majority Leader of Parliament.
Full details of the conference coming soon.