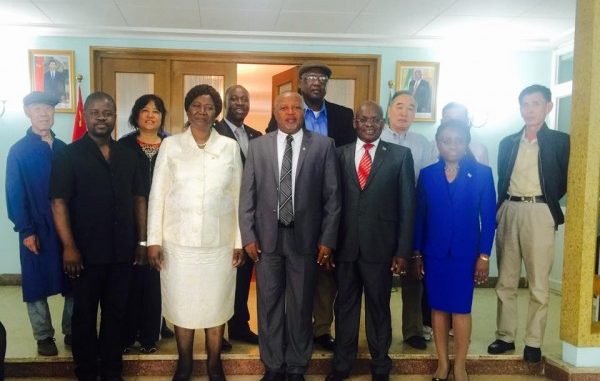 New Ambassador meets embassy staff, calls for teamwork
Sierra Leone's new Ambassador to the People's Republic of China, has on Monday, 16 May, 2016, held a maiden meeting with all staff of the embassy as a way of familiarization.
Addressing the meeting, His Excellency Ambassador Alimamy Philip Koroma, made it clear that he was coming to the workforce as a colleague, though he was the overall head. He said he needed support and concerted efforts for success to be achieved.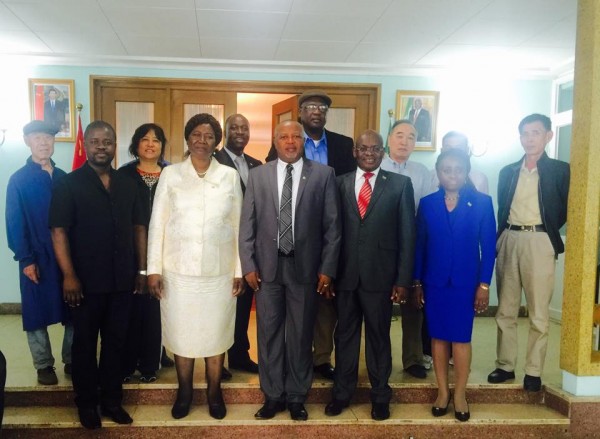 The embassy's success, he said, depended on collective teamwork in the interest of Sierra Leone. He further appealed for cooperation and for all to take responsibility and share the successes that would be achieved, and if any, the failures that may come along the way.
As representatives of Sierra Leone, Ambassador Koroma said, "we do have a big responsibility to seek and protect her interest as well as our nationals and build on the existing ties between the two countries and work towards ensuring that such ties mutually benefit the two countries."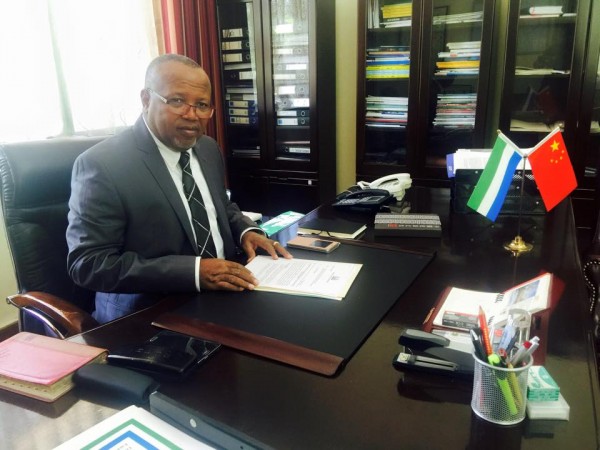 He assured all of an open door policy, since he came "with an open mind, not with ideas of my own."
Ambassador Koroma thanked his Deputy, Madam Kumba Momoh, for having provided the required leadership prior to his arrival, also thanking the President, Ernest Bai Koroma, for appointing him to serve his country.
Deputy Ambassador, Madam Kumba Momoh and the Head of Chancery, Unisa Sahid Kamara, briefed the new Ambassador on a range of issues around the Mission.
Ambassador Koroma is slated to meet with, and present his Letters of Credence and those of recall of his predecessor to President Xi Jinping on Tuesday, 17 May at the Great Hall of the People, in Beijing, a week after his arrival.
He arrived on post, Wednesday, 11May, as Ambassador to China, with accreditation to several other nations in the South East Asian Pacific, including Australia, New Zealand, Thailand, Vietnam , Democratic People's Republic of Korea, Japan, Indonesia, Singapore, India, Sri Lanka and Malaysia.
John Baimba Sesay
Information/Press Attaché (IPA)
Sierra Leone Embassy
People's Republic of China.