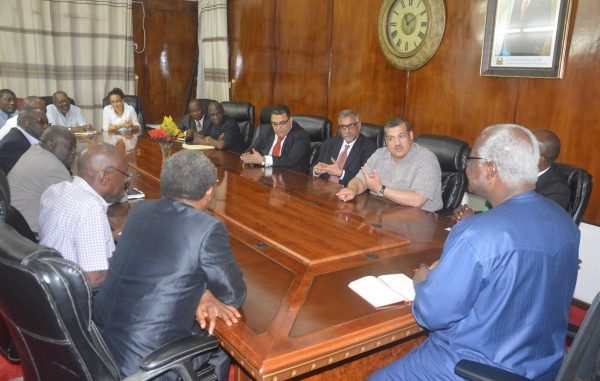 By State House Communication Unit
The Kuwaiti Technical Appraisal Team today Thursday 7 April paid a courtesy call on President Dr Ernest Bai Koroma at State House in Freetown. The team, which was led by Ahmad Othman Al-Mujalham, Engineering Advisor of Kuwait Fund, had a clear purpose of assessing the construction work on the Hill Side Byepass road and the Goderich Tokeh road projects respectively.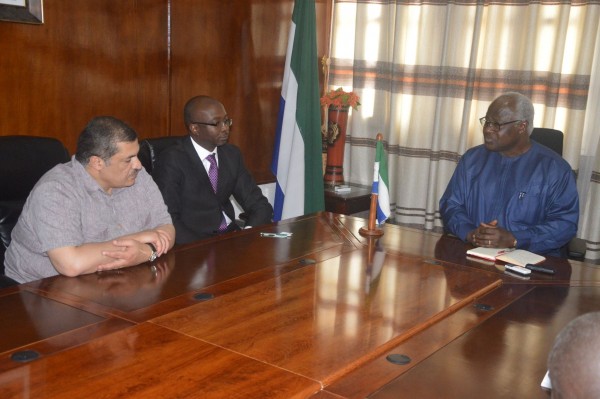 Welcoming the delegation, President Koroma thanked the Kuwait Fund for Arab Economic Development for being very supportive to Sierra Leone over the years. He emphasized the importance of the two road projects and said their completion will not only facilitate movement of people, but will also save time. "Your focus on these two roads is a great thing to us as we have identified them as very important," he said.
The president pointed out that the Peninsular road project started as far back as the 1980s but with the support now provided by the Kuwait Fund, he expressed hope of bringing closure to it. He informed the delegation of government's commitment to infrastructural development because of its multiplier effects on socio-economic growth.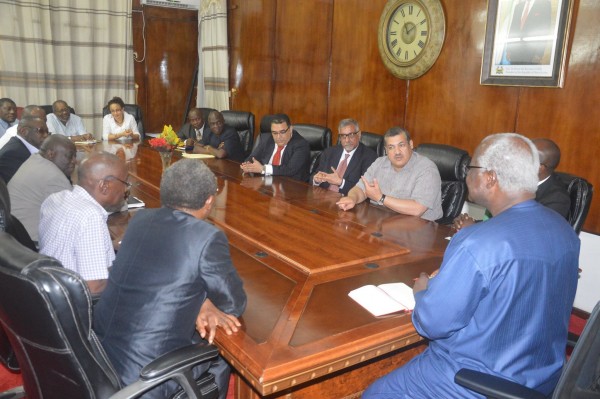 In his response, Ahmad Othman Al-Mujalham stressed the purpose of the visit as an assessment of the two road projects, and also disclosed that the Kuwait Fund has provided the sum of $37 Million United States Dollars for the completion of these projects.
State House Freetown's photo.