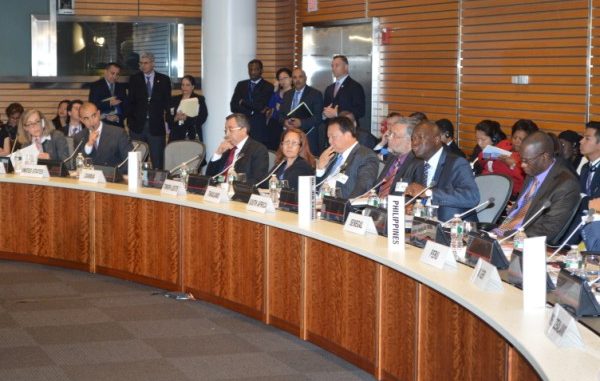 Sierra Leone's Ministry of Finance and Economic Development will be hosting series of Roadshows in USA, Europe and the Middle East during the Months of October and November 2013 to inform Development Partners and potential investors about funding requirements and available Investment opportunities in the Country.
The road-show is a way of popularizing and marketing the "Agenda for Prosperity"- the road map to middle income status that was launched in July 2013, by President Ernest Bai Koroma.
In this connection, the Ministry of Finance and Economic Development is now embarking on effective funds mobilization to finance key projects identified in the document.
In collaboration with the World Bank /IFC, the first road-show will take place on 7th October 2013, in Washington DC as a side event to the Annual IMF/World Bank Meeting in 2013.
These road-shows will culminate into a consultative Group Meeting and investment Forum to be held in November this year.
Pasco Gerald Temple
Information Attache
Embassy of Sierra Leone to the United States
1701 19th St. NW
Washington, DC
20009
Tel:+202 4466958