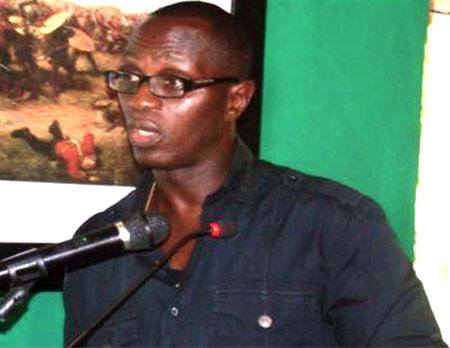 The Sierra Leone Police yesterday raided the home of former Defence Minister Palo  Conteh  and ransacked it, after the chaos at Pademba Road Prisons , which resulted in the death of 11 prisoners and one prison officer.
According to reports received by COCORIOKO,   the Police also arrested  the former minister's wife and she is now being held at the CID. The Government did not report reasons for the raid.
A public statement  by the opposition All People's Congress ( APC ) cast serious light on the situation . The statement said, in part :
"Without prejudice to any of the conflicting reports so far received from Government and media outlets, the APC notes with grave concern that some of the initial video footages that have made there way into the public domain show videos of known SLPP thugs like Tanibola that our sources tell us was never an inmate in that Correctional Centre. That he now found himself inside the Correctional Centre can only lend credence to the aspersions making the rounds on social and other media that this alleged prison riot was another dastardly ploy by the SLPP and its operatives to kill innocent civilians and inmates including senior members of our Party including Major Retired Palo CONTEH, Herbert George Williams, ABU Bakar DARAMY and AMADU Koita who at the time of the incident where in the custody of the security forces. "
"The APC is further appalled by the fact that armed security forces raided the home of Palo CONTEH, harrassed the occupants of the house and took into custody the innocent wife of our dear Comrade Palo CONTEH. The whereabouts of our Comrades have since remained unknown and all attempts by the leadership of our Party and the legal team to reach them have proved futile. "
Palo Conteh was arrested two months ago and charged with treason after it was alleged that he had a pistol in his possession when he went to attend a coronavirus meeting with  President Maada Bio.  Williams and Daramy are accused of complicity in the murder of a journalist while Col. Koita is a political detainee. They have all been removed from the prison after yesterday's event and their whereabouts are not known.
Yesterday's events have further heightened the political instability in Sierra Leone.
The Government released the following statement :