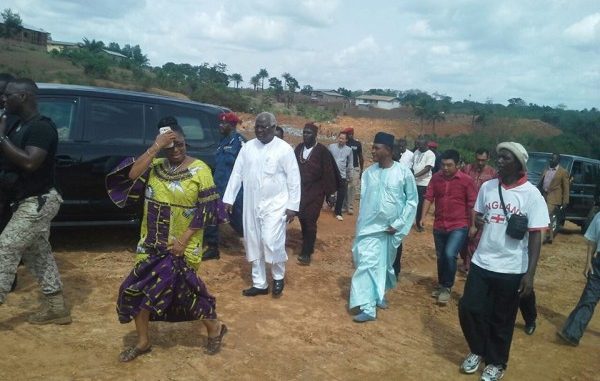 President Ernest Bai Koroma 's rural electrification program continues with news that Port Loko will start enjoying 24-hour hydroelectricity power by June next year.
According to a report by Alhaji Armini , the Chinese constructors of the Bankasoka Hydroelectricity Project have promised faithfully to complete the project by June.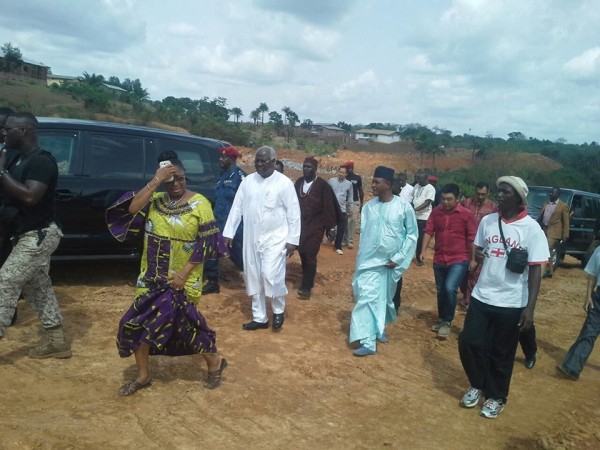 PRESIDENT KOROMA ( IN LONG , WHITE FLOWING GOWN ) WALKING WITH GOVERNMENT OFFICIALS AFTER INSPECTING THE BANKASOKA PROJECT 
President Ernest Koroma inspected work at the dam during his visit to the Northern Province this weekend.
President Koroma also visited Mambolo to officially open the newly-constructed All People's Congress ( APC )  office in the town.