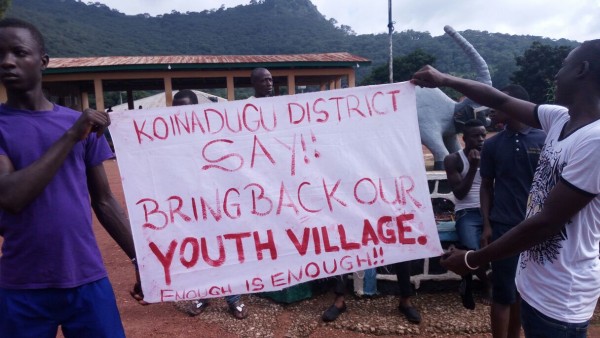 By our men on the ground :
Reports gathered from Kabala say the police and youths have clashed  this morning during an anti government demonstration over the relocation of a Youth Village pilot project for skills training from Koinadugu to another district.
The project had been earmarked for Koinadugu district since 2014.
Sources say the police did not authorise the said demonstration and initially used teargas cannisters to disperse the demonstrators.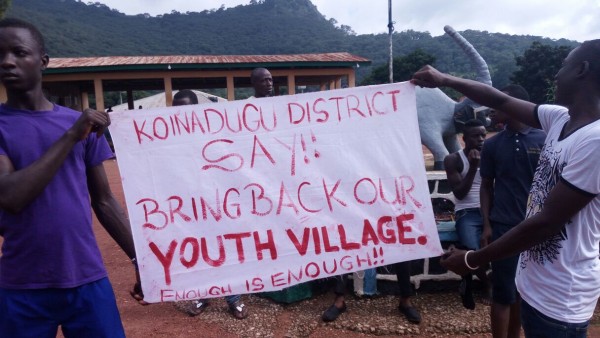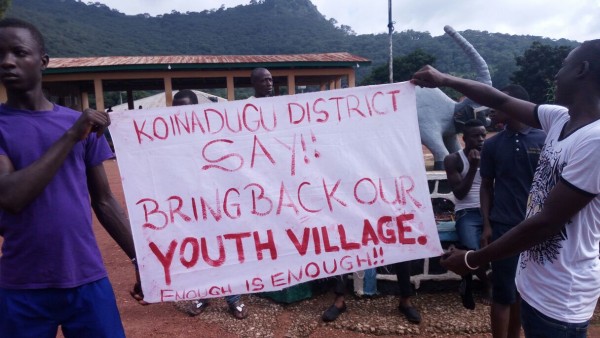 According to eyewitness accounts, the youths reportedly prevented shops and markets from operating. As the police fired teargas cannisters, the youths reportedly pelted stones and other objects they could lay hands on wounding some of the police.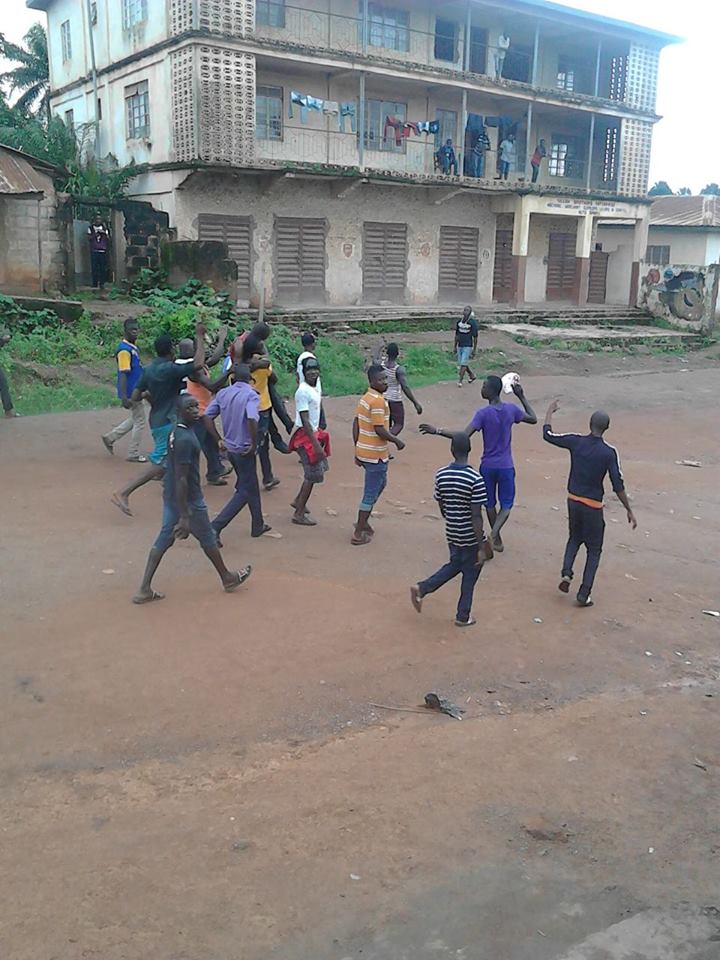 The thin police personnel who were being overpowered reportedly became irritated as the youths kept advancing towards them. It was st this time that the police reportedly opened fire. There are conflicting reports about casualty figures. Some people said one person died and another source said two.
The situation is said to be chaotic. The mother of one of the officers involved in the fatal shooting is said to have been lynched.
The Makeni police are said to be on their way to strength the few police personnel on the ground.
We're following up the situation for further updates. Each party to the conflict is claiming its innocence.