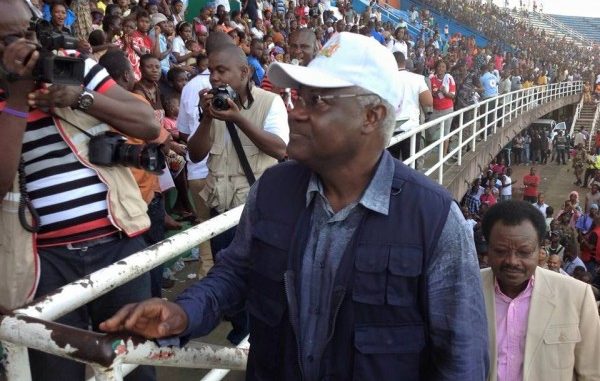 President Ernest Bai Koroma earlier today met  with an "expanded" cabinet to further assess the situation of yesterday's flooding in Freetown and provided  guidelines on the way forward in terms of government's response to not just the flooding  but also future disasters.
He called for hard decisions to be taken, especially when it comes to making permanent solutions in terms of relocating people to safe locations.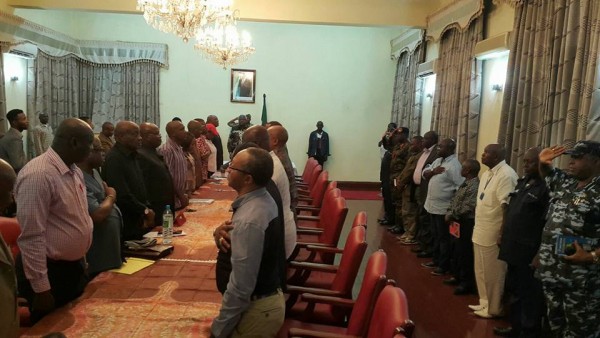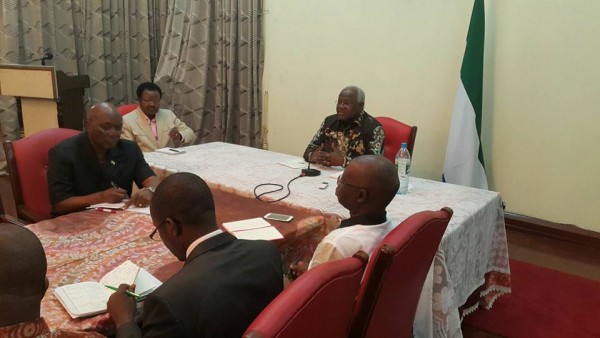 JARA KAWUSU-KONTE
President Ernest Koroma  today visited the flood victims and as expected it was a  message of hope and affirming relocation to a new settlement but did not say how soon.
Until then our compatriots will continue to stay at the National Stadium as the government continue to meet to decide their fate.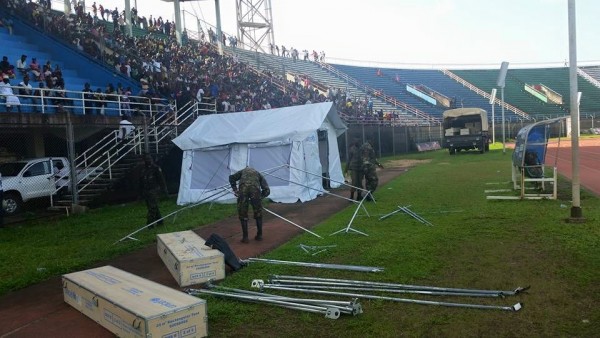 The situation has improved since last night. More responses are coming in and pregnant women, lactating mothers and children under five are being attended to by health workers.
Ebola preventive measures are  being followed and water is being supplied.
So far over three thousand people have been registered by the Social Welfare Ministry.
My prayers are with these families especially those innocent kids and their mothers and more importantly vulnerable teenage girls.
AMADU LAMRANA BAH
President Koroma just left the National Stadium after speaking with the over 3800 registered people affected by the rain storm.
The president reminded the people of how long government had been trying to relocate them from the disaster prone areas.
He thanked God for their lives and asked if they want to die. The crowd responded "no we don't want to die"
He asked them to imagine if it had happened at night when they would have been sleeping.
He assured them that this is the perfect opportunity to relocate them and he hopes they will not resist this time.
They jubilantly assured the president that they will not refuse this time as they too are tired of leaving in slums.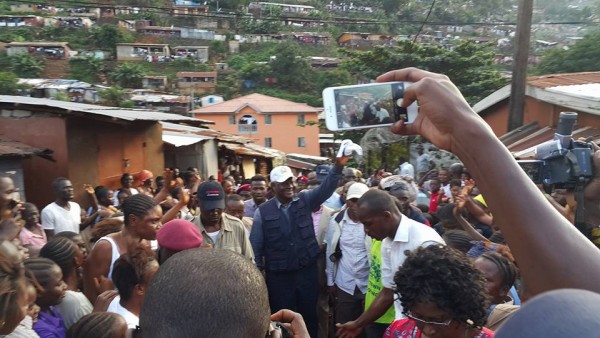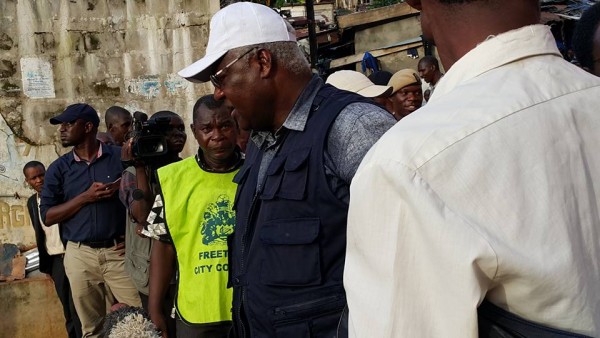 JOSEPH KAMANDA
President Ernest Bai Koroma Vice President Victor Bockarie accompanied by cabinet ministers visited  flood disaster scenes in the Western Area…herewith a stopover at Grafton inspecting a bridge built in 1920 which was broken by the flood.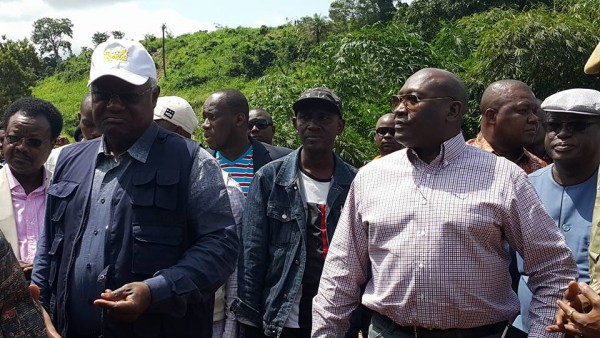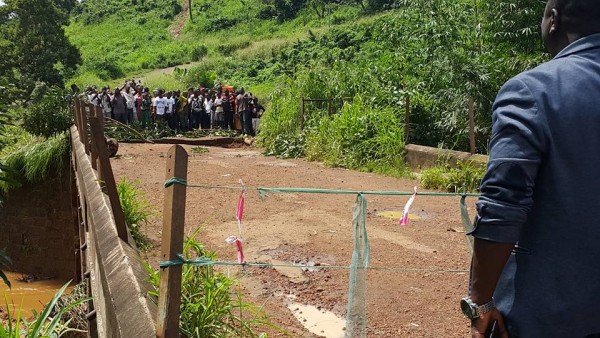 JOSEPH KAMANDA