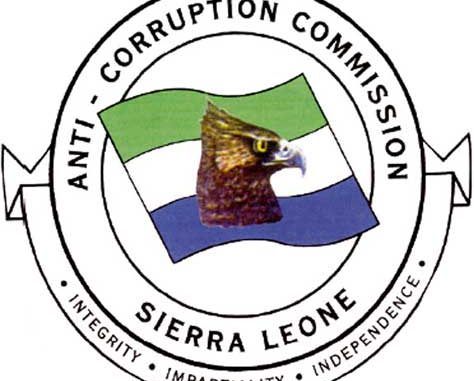 ANTI-CORRUPTION COMMISSION
CATHEDRAL HOUSE
3 GLOUCESTER STREET
FREETOWN
SIERRA LEONE, WEST AFRICA
TEL: 232-22 221468                                                                       1st April 2014
FAX: 232-22 221900                                                                                                                                    
PRESS RELEASE
PRESIDENT KOROMA APPOINTS NEW DEPUTY COMMISSIONER
The Commissioner of the Anti-C0rruption Commission (ACC) wishes to inform the general public that it has pleased His Excellency the President,                                        Dr. Ernest Bai Koroma, to appoint Mr. Shollay Davies Deputy Commissioner of the ACC, subject to Parliamentary approval.
Prior to his new appointment, Mr. Shollay Davies was Director of Public Education and External Outreach of the Commission. He holds a Higher Teachers' Certificate (HTC) from the then Milton Margai Teachers College (MMTC), a Bachelor of Science (BSc.) Degree from the Njala University College and a Master of Business Administration  (MBA) from the Institute of Public Education and Management. He also has undergone several professional trainings, including but not limited to, Community Mobilization, Anti-Corruption and Fiduciary Management, within and outside Sierra Leone.
The Deputy Commissioner designate was the first Director of the National Anti-Corruption Strategy Secretariat (NACS) in 2008 where he contributed immensely towards the initial roll out of the Strategy to the Public Sector. He has had a tour of duty in almost every Department of the Commission, spanning a period of 12 years, wherein he represented the Commission at public fora and international conferences.
In talking about his accomplishment, Commissioner, Joseph Fitzgerald Kamara, Esq., described the Deputy Commissioner designate as a "performance driven executive with notable success in delivering impressive results." He also cited his proven ability to "formulating long-term strategic policies and human resource development that have supported organizational efficiency and growth within the Commission."  
……………………………………
Joseph Fitzgerald Kamara, ESQ.
COMMISSIONER, ANTI-CORRUPTION COMMISSION