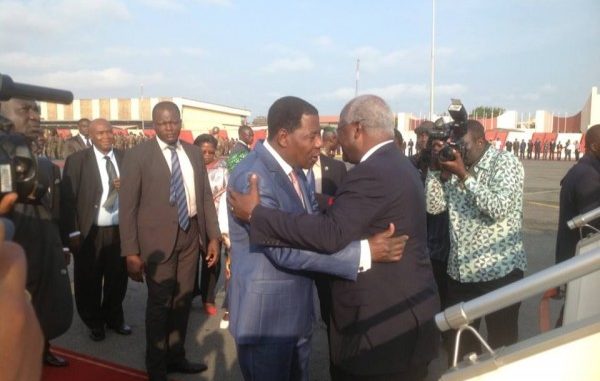 By State House Communications Unit :
His Excellency, President Dr Ernest Bai Koroma arrived in Cotonou, Benin on Tuesday 15th July on a one-day state visit as the guest of the President of the Republic of Benin, Yayi Boni.
The President and entourage received a red carpet welcome at the Cardinal Bernardi GANTIN International Airport of Cotonou by President Yayi Boni, cabinet ministers as well as senior officials from the Benin government.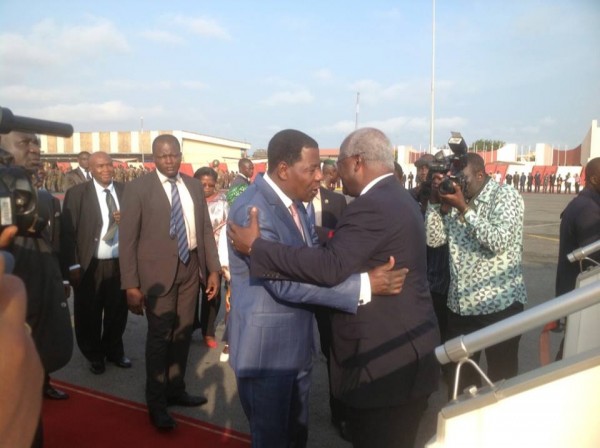 The President was also honoured with a military parade and cultural display.
President Koroma's entourage includes the Foreign Affairs Minister, Dr Samura Kamara, Minister of Information and Communication, Alhaji Alpha Kanu, Minister of Education, Science and Technology, Dr Minkailu Bah, Minister of Trade and Industry, Alhaji Osman Boie Kamara, Minister of Youth Affairs, Alimamy Kamara, Deputy Minister of Agriculture, Forestry and Food Security, Hon. Marie Jalloh, Minority Leader in Parliament, Dr Bernadette Lahai, Member of Parliament, Hon. Hassan A. Sesay, Director of Youth Village, Dr Abdul Serrie Idriss Kamara, Director of Tech Voc, Mr. Umaru G. Sesay, Special Assistant to the President, Dr Mohamed Gibril Sesay and the Personal Assistant to the President, Mr. Brian Gilpin.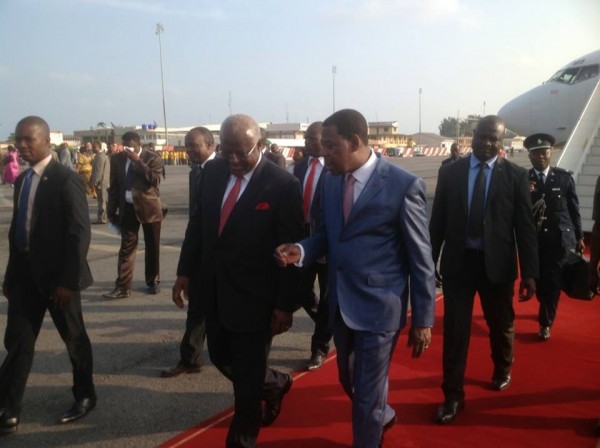 Benin President Yayi Boni formally welcomed President Koroma in a ceremony at the Presidential Palace this evening. The two leaders held bilateral talks followed by a gala dinner hosted by President Boni for President Koroma and members of his delegation.
Whilst in Benin, President Koroma will also go on a conducted tour of the Port of Cotonou (PAC) and the Songhai Project of Porto Novo. There will also be a working session between other members of the Sierra Leone delegation and members of the Benin government.
The two Heads of State will further have a tete-a-tete shortly before signing and reading of a communique as an outcome of the visit.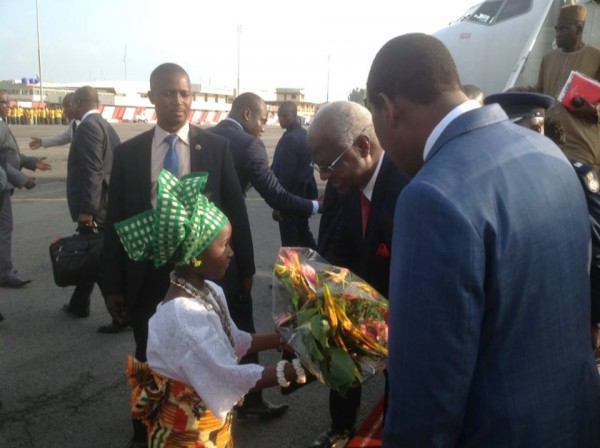 The visit would prove instrumental in further solidifying the already close and cordial relations between Sierra Leone and Benin, said President Koroma, adding that there is a lot the two countries can learn from each other.
He also noted that Africa is the new destination and the continent of the future, saying that the greatest potential is now in Africa in the mineral, energy, agriculture, tourism and other sectors.