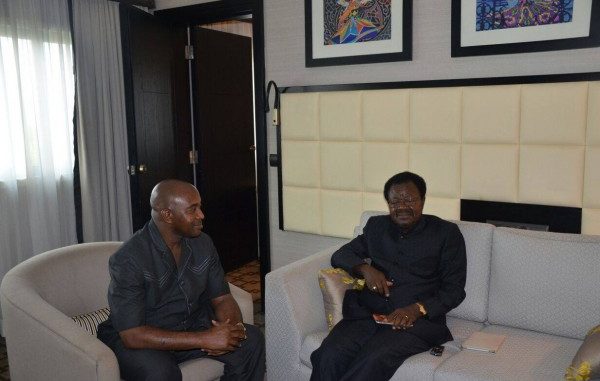 By M.B Jalloh, Press Attaché, Saudi Arabia
Sierra Leone's Vice President has said in the Egyptian Capital, Cairo that Sierra Leoneans should avoid using the social media against their country.
Victor Bockarie Foh was speaking in a brief interview shortly after his arrival in Egypt on Wednesday, 5th August, 2015 to deputize His Excellency President Ernest Bai Koroma who was invited by his Egyptian counterpart, H.E President Abdel Fattah el-Sisi for the inauguration of the new Suez Canal.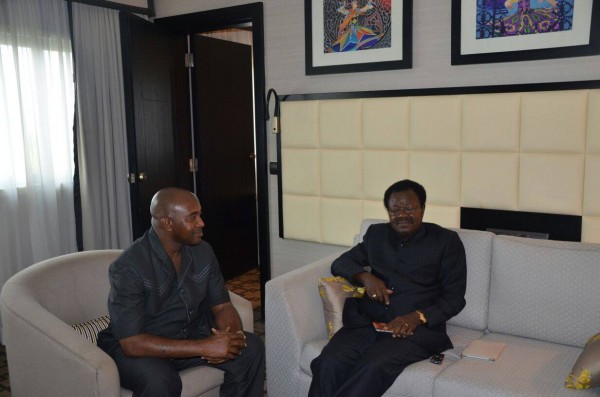 This is not the time to destroy our country through social media, he said, adding, "This is a time to use social media for the benefit of our country."
He furthered that, it is also a time to prioritize national development over partisanship and pettiness which he said had undermined nation-building for decades.
The Vice President therefore appealed to all government and public officials to help the President complete his development strides for the benefit of all Sierra Leoneans and even generations yet unborn.
Mr. Foh has joined a good number of world leaders and dignitaries in Cairo for the opening of the new Suez Canal, scheduled for Thursday, August, 6th, 2015.
The inauguration of the New Suez Canal is considered a turning point in Egypt's modern history. Economists say it will massively increase the capacity of the existing canal, offering a good chance to boost the country's economy.
The project, according to Egyptian officials, is estimated to have cost about 8.5 billion dollars. They said the new route will reduce navigation time from 22 hours to 11 hours. Both canals will be connected by four smaller waterways and together will continue to provide the fastest route for shipping between Europe and Asia.