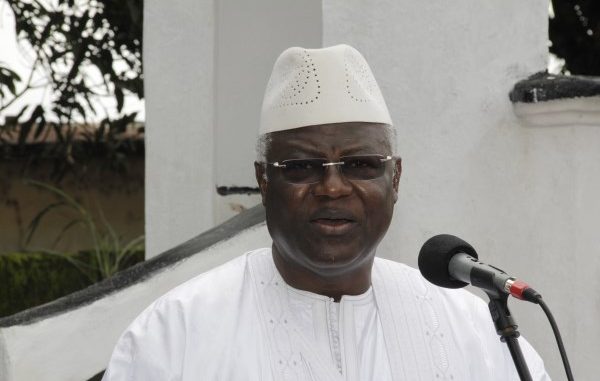 By Mohamed Sankoh (One Drop) :
Nothing so needs reforming, noted the American celebrated novelist Mark Twain, as other people's habits. And "habit, if not resisted, soon becomes necessity", stated St Augustine. Now, if you will, this One Dropian dropping will be premised on these two quotations.
Now, last things last. I have never followed many Sierra Leoneans' trend of thoughts on WhatsApp simply because even in my idle time I always try to be engrossed in worthy things. But, whenever I want to amuse myself with some of my compatriots' egotistical show-offs of achievements and their alarming command of "Krienglish" (well, this is a One Dropian coinage of Facebook postings which wiggle between the Krio and English languages or a Krio-nized English if you like); I log-in onto Facebook.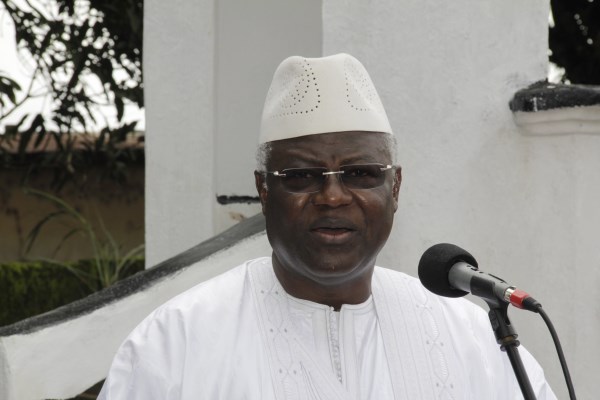 And in recent times, many Sierra Leoneans have been using Facebook to heap insults iced with unpatriotic comments on the Head of State and Fountain of Honour of Sierra Leone, His Excellency Dr Ernest Bai Koroma. And these insults and unpatriotic comments have become habitual habits (the pun is highly intended here, please) to the extent that those Sierra Leoneans' habits need reforming least they become necessities. When it always comes to contemporary Sierra Leonean issues swimming around President Ernest Bai Koroma or his Presidency, many of my compatriots are ready to express themselves in insulting words, graphics or iconographies.
It is quite understandable that some Sierra Leoneans' comprehension of contemporary political and economic issues is as shallow as Sarah Palin's grasp of world geography (Sarah Palin was the Republican Party nominee for Vice President in the 2008 Presidential election, alongside Arizona Senator John McCain). But even in one's shallowness and myopia, one could still express his or her opinion devoid of insults. Even if one is opposed to the President's policies or one hates President Koroma with the hatred which men of God are supposed to have for Lucifer because he it was who brought the ruling All People's Congress(APC) to power; he is still the Head of State of Sierra Leone and for all Sierra Leoneans. So, insulting him simply because one disagrees with him is like an angered child showing rudeness to his or her father.
Need I remind some of my compatriots of the Achebean saying that, "when a mad man walks naked it is his kinsmen who feel the shame" ("A Man of the People"). Equally so, when a Sierra Leonean, whether at home or in the Diaspora, heaps insults on his or her Head of State; it is decent Sierra Leoneans who will feel the hurt and insults especially if the insult or insults is or are brought to the attention of a Sierra Leonean by his or her foreign friends.
And the manner in which President Ernest Bai Koroma has carried himself out, both domestic and international, means he deserves more respect than insults from his fellow Sierra Leoneans. Apart from being a "President of many Firsts" in the annals of Sierra Leone; he has done so much to improve the lot of his country and people that if someone cannot praise him for rekindling hope in a once hopeless nation he should not be insulted for trying to make life better for many citizens through his two "Agendas" (Change and Prosperity). The manner in which some of my compatriots are presenting the Ebola epidemic on social media is like it's the President who manufactured the virus in a laboratory.
What needs to be hammered into the heads of those who have now made it their habits to insult President Koroma, mainly because of partisan interest, is the fact that in pre-Ebola Sierra Leone the country's economy was sprinting like Usain Bolt. Roads were being improved on or reconstructed nationwide; electricity was no longer a synonym for chronic blackout; the agriculture and health sectors were being oxygenized, while the entire educational system was being overhauled leading to Sierra Leone topping this year's West Africa Senior Secondary School Certificate Examinations (WASSCE). Sierra Leone, under the current President's watch, was heading towards prosperity until the Ebola epidemic bulwarked its course.
And come to think of it, the Ebola virus wouldn't have reached an epidemic stage if some Members of Parliament from Kailahun and Kenema Districts hadn't given it political slants at the initial stage before "Sensitization Funds" brought them to reality. So, heaping insults on President Ernest Bai Koroma for the Ebola woes when he is not the creator of Sierra Leoneans' traditional practices and behavioural attitudes would be as sacrilegious as shaving the beard of an Amish man in the United States of America.
At times it beats my imagination how some Sierra Leoneans' senses of morality and political decency have reached their nadirs. For I can't understand how could some people show great respect for a former passport thief upon whose head still dangles allegations of complicity in extra-judicial murders and bigamy, and yet show blatant disrespect to President Koroma whose democratic credentials are still enviable. But again when some people spent the formative stages of their lives in dark caves (in figurative terms); they will still be wilfully not acknowledging a lit candle simple because they have been accustomed to darkness.
I am not demanding that President Koroma should be respected because he is Ernest Bai Koroma. What I am asking for is that citizens of Sierra Leone, be it in the country or out of the country, should not insult the Presidency of their country because whatever way one looks at the insults; they will surely stick on all Sierra Leoneans. One can disagree with the President's policies but such disagreements should not be expressed in insulting words, graphics or iconographies.
I know that it is a fact that a puppy that wags its tail when called "Bingo" could not do so if called "Tango" when matured. Equally so, I know that bad habits are very hard to die but, at least, they could be reformed if resisted before they become necessities. This, surely, reminds me of a quote from Chinua Achebe's novel, "A Man of the People", that "we should respect today's king so that others will respect you also when you become king tomorrow". But if you have cultivated the habit of insulting today's president; others will find it a necessity to insult you also when you become President tomorrow.
That's why I will always agree with Mark Twain that, "nothing so needs reforming as other people's habits". And when one flings St Augustine into the potpourri of wisdom, one becomes a believer in the mantra that "habit, if not resisted, soon becomes necessity".
Medsankoh@yahoo.com/+232-76-611-986