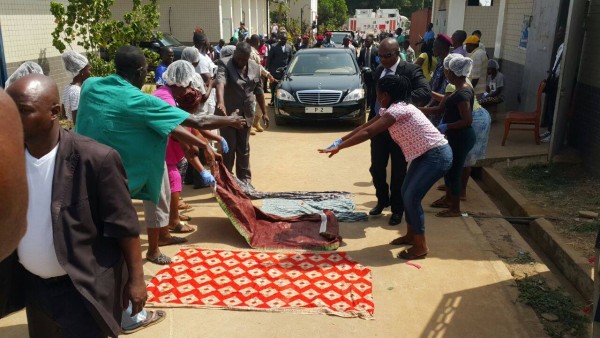 Nothing people say or write against President Ernest Bai Koroma has changed anything . The President  remains the Man of the People. President Koroma does not only remain a crowdpuller wherever he goes; the crowd cannot help showing their excitement for him.
Today, when President Koroma stepped out to attend the program where the Chinese  Government handed over the Bio Safety lab, crowds of supporters turned out to demonstrate that the still love the President. Women took off their lappas and spread them on the ground for the President's car to drive over them. In Sierra Leone, when women remove their lappas ( Clothing wraps ) to spread on the floor for somebody to walk or drive on, it signifies  one of the highest acts of honor and respect. It signifies the universality of the person's honour and respect, given the procreative nature of women.
A picture tells the story of a thousand words.